"Syria's Route to Justice" campaign to provide redress for Syria's sexual violence survivors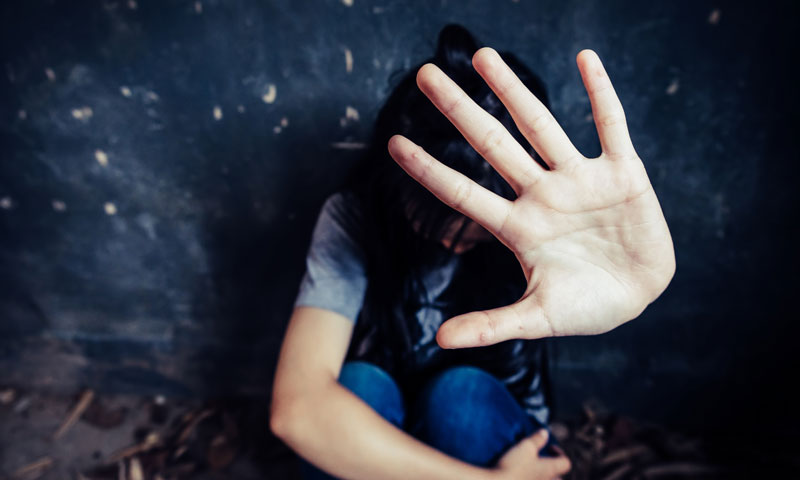 Enab Baladi – Khawla Hefzi
"Swords are always directed outward, but there is willful blindness of violations against Syrian survivors of sexual violence in Syria, especially women," said the executive director of Women Now for Development, Dr. Maria al-Abda.
In a first step at the international legal level and at the local community level, a group of Syrian civil society organizations has launched an awareness campaign called "Syria's Route to Justice."
The campaign began on 19 June, which marks the International Day for the Elimination of Sexual Violence in Conflict, and Syria is one of the countries that have recorded documented cases of sexual violence, according to the United Nations (UN).
The UN Human Rights Council issued a report entitled "I lost my dignity," confirming sexual and gender-based violence has been persistent against women, girls, men, and boys in Syria since March 2011.
The report documented that government forces and affiliated militias have perpetrated rape and sexual assaults of women and girls and men occasionally during ground operations, house raids, and at checkpoints, in both official and non-official detention facilities.  
Though considerably less common than rape by Government forces and linked militias, incidents of female rape by members of armed groups were also documented.
The term "conflict-related violence" indicates rape, sexual trade, forced prostitution, forced pregnancy, forced abortion, forced sterilization, forced marriage, and other forms of sexual violence of comparable gravity perpetrated against women, men, girls, or boys that are directly or indirectly linked to a conflict. 
According to the UN report, fear and social shame are mutually reinforcing in a way that prevents the vast majority of victims of sexual violence from reporting. It is estimated that for every rape reported, 10–20 go unreported.
Syria's Route to Justice
Under collective efforts, organizations including "Badael," "My Country," "Women Now for Development," "Syrian Syrian Female Journalists Network," and "For Syria" launched a campaign titled "Syria's Route to Justice."
The campaign calls to action to improve access to justice for Syrian survivors of sexual and gender-based violence committed during the past ten years of the conflict, mainly the women and girls who encounter barriers to justice. 
In an interview with Enab Baladi, the executive director of Women Now for Development, Dr. Maria al-Abda, said that "The campaign is an essential step on the international legal level and the local community level. 
Al-Abda calls for "Legal and social justice that recognizes sexually abused people as victims, and survivors of violence and supports them to rebuild their lives."
Al-Abda underlines the need "to operationalize social justice principles in daily practice in our lives and not only in the courtrooms."
According to the statement, the campaign demands legal accountability for all international crimes that occurred during the Syrian conflict, including sexual and gender-based violence.
The campaign's organizers also call for increased support to services, specialists, and the launch of awareness-raising initiatives to address social discrimination that causes enormous suffering for survivors of sexual and gender-based violence and prevents them from seeking justice.
Furthermore, they also refer to the importance of undertaking a gender-sensitive analysis of all international crimes committed in Syria since the beginning of the investigations. In other words, the campaign calls for increasing the number of specialists in each step of the litigation process to help survivors defend justice, that is, more female police officers, criminal investigators, attorneys, and judges. 
Campaign members have created social media accounts dedicated to disseminating and circulating messages and key materials in Arabic and English. They include media products and frequently asked questions, as well as a written statement to the public about sexual violence.
Difficult procedures 
It will not be possible at this time to establish fair and credible legal proceedings on international crimes perpetrated in Syria, only through third countries based on the principle of universal jurisdiction, in cases where the perpetrators are in this country, or if the victims or perpetrators are nationals of the third country, according to the campaign's statement. 
Universal jurisdiction investigations currently require more male and female staff with sufficient gender expertise to support violence survivors. The survivors will only be able to report sexual assault cases in a safe and meaningful manner if the required knowledge is available, and the right questions are asked.
According to the campaign statement, the investigations do not include structural and endemic violations committed systematically throughout Syria, as existing investigations may result in the portrayal of sexual and gender-based crimes as isolated acts and not part of widespread attacks against the civilian population. This means getting them out of the scope of being crimes against humanity.
Psychological and social effects
The "Syria's Route to Justice" campaign has warned that survivors of sexual and gender-based violence, especially female survivors, are faced with discrimination within society in the political, economic, social, or any other field of both public and private life alike.
Victims of sexual abuse often suffer from physical and psychological trauma and societal discrimination (stigma, gender-based violence, and honor killings) for life, making them afraid to seek justice or talk about their cases of sexual violence even with friends or family at times.
if you think the article contain wrong information or you have additional details Send Correction