Following US sanctions… "Marota City" project management launches interactive map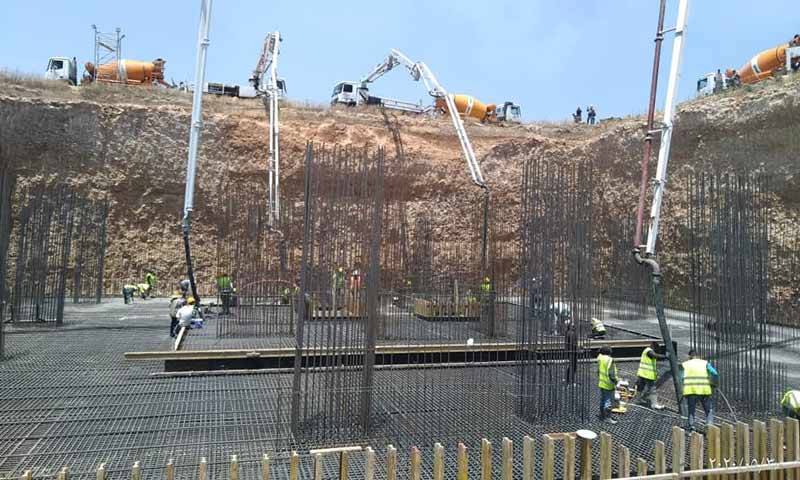 The "Marota City" project management has launched an interactive map to show the works accomplished in the project, in conjunction with the US sanctions that included companies and businessmen investing in the project.
According to the project's official "Facebook" account, on 17 June, the project's management asked the owners of the plots to activate the interactive map service and subscribe to it by contacting the project's marketing department.
The project management considered that "the service enables the owners of the plots to introduce their shares of the project, the accomplished works, and the contact number, as the map features the location of each plot in a distinct way."
In response to the project's Facebook followers who wondered if the project was suspended due to sanctions, the management denied the suspension and confirmed that "the project is proceeding and can be visited to examine the progress of the work.
The "Marota City" Facebook account also attached images showing the construction of one of the project's plot.
In the meantime, the initial set of sanctions of the "Caesar" Act included political and military figures, led by the Syrian regime President Bashar al-Assad, his wife Asma al-Assad, his sister Bushra, his brother Maher, and his wife, Manal al-Assad.
The sanctions also included economic figures like Mohammed Hamsho and his family, Nader Qalai, as well as economic corporations investing in the "Marota City" project.
The most prominent of the companies included in the sanctions is "Damascus Cham Holding Company," founded by Damascus province and considered the mother company of the project.
In addition, the company has established several joint ventures with investors in the project.
The sanctions also included the "Rawafed Damascus Private Joint Stock Company" and "Ramak Company." These two companies have shares in the project and are owned by Rami Makhlouf, the famous Syrian businessman and the maternal cousin of the regime's President Bashar al-Assad.
The US State Department has set "a simple choice for the regime, either to take irreversible steps toward a political solution to the Syrian conflict in accordance with The United Nations Security Council Resolution 2254 or to face new sanctions regulations."
In January 2019, the European Union (EU) imposed sanctions on 11 Syrian businessmen and five commercial entities, most of which have a connection with the 101 regulatory plan known as "Marota City," implemented by "Damascus Cham Holding Company" in Damascus.
The "Marota City" is an urban development project announced by the Syrian regime's President, Bashar al-Assad, in 2012 in Khalaf al-Razi area and Basatin al-Mezzeh informal settlements.
The project was launched in 2017 by Damascus governorate and "Cham Holding Company."
During recent months, the project attracted several influential businessmen close to the Syrian regime, such as Mazen al-Tarazi and Samer Fawz.
if you think the article contain wrong information or you have additional details Send Correction