Damascus governorate reveals alternative housing cost for residents of "Marota City" regulatory area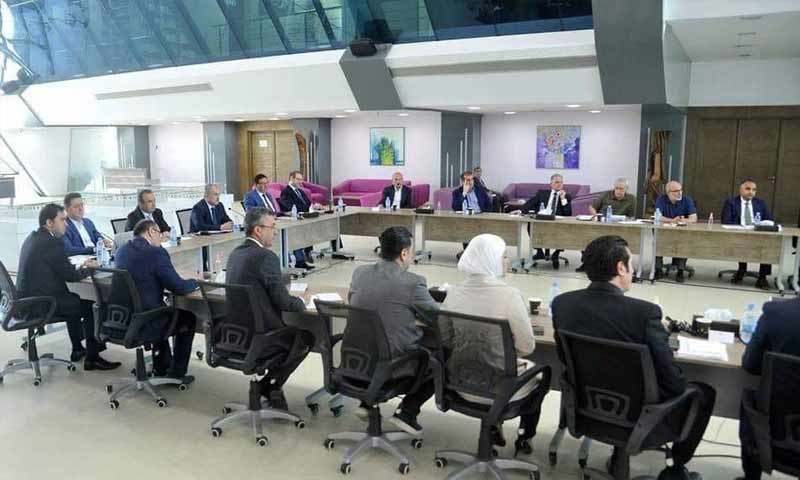 Damascus governorate has revealed the cost of alternative housing for the residents of the "Marota City" project area of Khalaf al-Razi.
On 7 July, the Director of the technical studies of the governorate, Mu'ammar Dakak, said to the local "al-Iqtisadi" website that the alternative accommodation cost is estimated at 285 billion Syrian pounds (about 124 million USD).
Dakak confirmed that there are negotiations between Damascus governorate and the "General Establishment of Housing" to establish the alternative housing of "Marota City" within three years, provided that the necessary amounts are secured.
The implementation process of "Marota City" project began in 2012, after the head of the Syrian regime, Bashar al-Assad, issued the Legislative Decree No. 66, which provided for creating a regulatory area in Khalaf al-Razi area in the Syrian capital, Damascus.
Eight years have passed since the launching of the "Marota City" project; still, the residents have not yet been provided alternative accommodation due to the governorate's lack of funding, according to its executive office member, Faisal Sarawi, in July 2019.
Two weeks ago, Syria's Prime Minister, Hussein Arnous, asked the Ministry of Finance, Damascus governorate, and "Damascus Cham Holding Company" (owned by the governorate and responsible for implementing the project) to find appropriate formulas in providing financing support and to ensure financial flows to start the alternative housing project.
The regime's government agreed on "establishing the alternative housing in a non-occupied area within the land stipulated in the decree No. 66, with good internal and external specifications, and in line with the overall visual landscape of the project."
In January 2019, the European Union (EU) imposed sanctions on 11 Syrian businessmen and five commercial entities, most of which have a connection with the "Marota City" project.
Moreover, two weeks ago, the United States imposed a set of sanctions under the Syria Civilian Protection Act (the Caesar Act) on "Damascus Cham Holding Company," the mother company of the project that has established several joint ventures with investors in "Marota City."
During a session for the Damascus Governorate Council on 6 July, some members inquired about the reasons behind the suspension of "Marota City" and the vision the management has for this project, according to the pro-government local news website, "al-Watan Online."
if you think the article contain wrong information or you have additional details Send Correction