Two high-ranking officers of Syrian regime assassinated in Syria's Daraa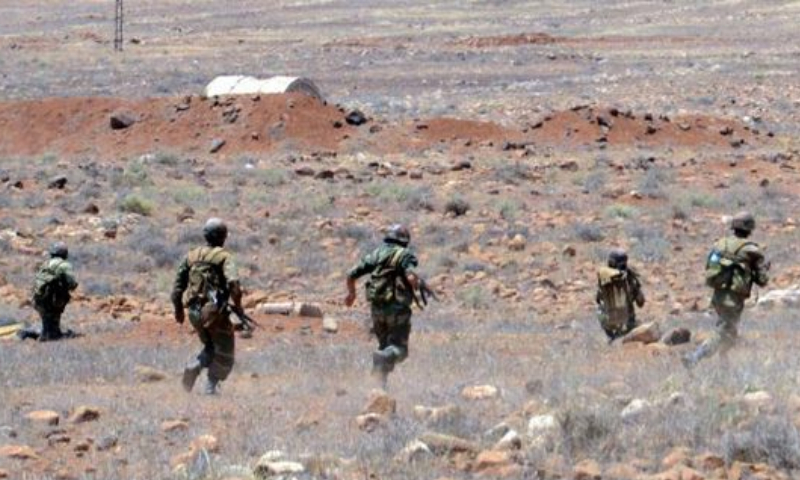 Two officers of the Syrian regime forces have been reportedly killed in an assassination carried out by unidentified persons riding a motorcycle in the northeastern countryside of Daraa.  
Enab Baladi's correspondent in the province of Daraa reported today, 18 April, the deaths of two officers; the Chief of Staff of the 52nd Brigade, Colonel Hamid Makhlouf, and the Head of the organization section of the 52nd Brigade, Colonel Mahmoud Habib.
The correspondent added that the two officers were being targeted on the road linking "52nd Brigade" with the western al-Mleh town on the outskirts of al-Harak town, northeast of Daraa.
Pro-government Facebook pages, including the Masayf News Network 1, mourned the death of Colonel Hamid Makhlouf in Daraa.
The correspondent of the pro-regime TV-channel "Sama" said that armed men on a motorcycle shot and killed the two officers in the 52nd Brigade.
The frequency of attacks has increased, assassinating members of the Syrian regime forces in southern Syria in the past few days. A noncommissioned officer in the ranks of the Syrian regime's army was killed by unknown persons last Thursday in the town of Khirbat Qais in the western countryside of Daraa. And a few hours earlier, a soldier experienced an attempted assassination in the city of Nawa in the western countryside of Daraa as well via a silenced pistol.
Meanwhile, the so-called Islamic State (IS) claimed responsibility for killing and injuring five members, including an officer from the Syrian regime forces, in the countryside of Daraa province 16 April.
IS'fighters shot fire at a military vehicle near Izra town, north of Daraa (in the western countryside).
Last Wednesday, Ali Ghassan Raslan, a sergeant major serving in the regime's forces, was assassinated in al-Nasiriyah town, western rural Daraa. Hours before, another soldier was murdered in Ain Dhakar town.
The assassination attempts have been frequent in Daraa since the Russian-backed Syrian regime forces regained control of Daraa and al-Qunaytirah provinces in July 2018 under an agreement imposed on those wishing to settle their situation in the area. The deal included a pledging document of 11 articles, enclosed with documentation sheet to obtain all information related to opposition factions and their funding resources.
if you think the article contain wrong information or you have additional details Send Correction