Crossings between Idlib and Aleppo countryside re-open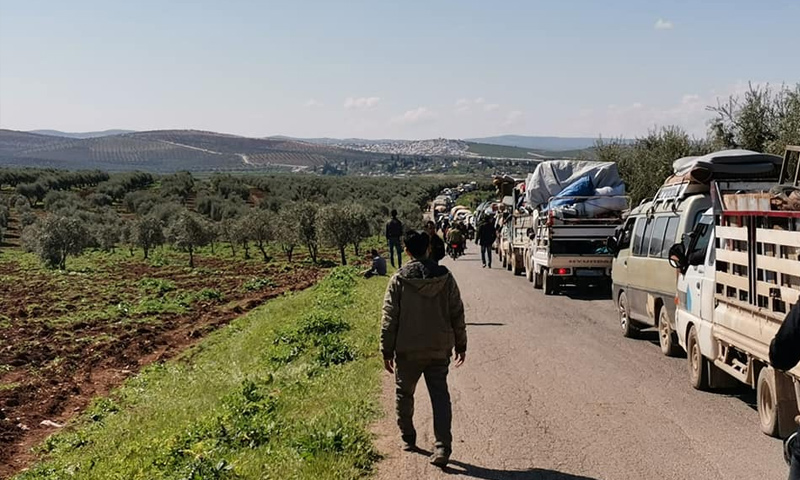 The General Administration of Crossings of the so-called Salvation Government(SG), operating in the areas controlled by Hay'at Tahrir al-Sham (HTS) has announced that it decided to re-open the crossing points between the provinces of Idlib and Aleppo completely. 
In a statement, the administration pointed out that the Atme Crossing has re-opened for the entry and exit of civilians completely in addition to re-opening the Darat Izza Crossing for commercial traffic and civilian movement, starting from Today, 25 April.
As part of sweeping measures to fight the coronavirus pandemic (COVID-19), the SG closed the crossings between Idlib and Aleppo countryside in late March.
This comes in light of the measures taken by each government to prevent the spread of the coronavirus infection among the people, as the SG announced a package of measures including the closure of all public and private schools, the prevention of social gatherings and the suspension of bazaars and markets temporarily. 
So far, there have been no officially registered cases of the virus in northern Syria, a total of 217 suspected cases from which samples were taken for examination were all negative, according to Maram al-Sheikh, the minister of health in the Syrian Interim Government (SIG).
There are two crossings linking the two areas: the first is the al-Ghazzawiyya-Deir Samaan road, known as the Darat Izza road, and the second is the Deir Ballut-Atme road in the northern countryside of Idlib.
Some residents staged protests at the al-Ghazzawiyya crossing point, which links the western countryside of Aleppo with the Afrin region, against the mistreatment of the crossing's elements, and not allowing them to pass.
Enab Baladi's correspondent in Aleppo countryside reported that the people of the areas near the crossing, especially Darat Izza, protested at the crossing, last Thursday because they had to go to Atme crossing in Idlib countryside in order to cross into Afrin.
if you think the article contain wrong information or you have additional details Send Correction