Chronic disease patients fear interruption of medications in northern Syria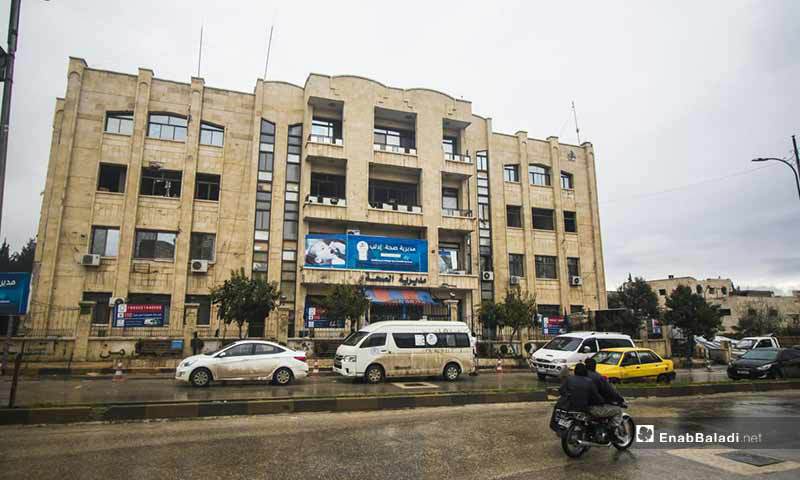 " If the medicine was to disappear for four days, I would be dead," says Ghazi al-Darwish, a former farmer displaced from the city of al-Dana in rural Idlib. Al-Darwish has two chronic diseases at the same time; diabetes and heart disease. He started taking diabetes and heart disease medications three years ago.  
58-years-old Ghazi takes ten pills per day, five of each disease, and he pays more than 10,000 Syrian pounds (SYP- 8 USD) per month.
Addressing threat of Coronavirus pandemic
The Idlib health directorate issued a circular regarding the precautionary measures against the newly emerged Coronavirus (Covid-19), on all cadre of health workers in the medical facilities on 18 March. 
The health directorate stated that it placed patients with chronic disease at the top of its priority, recommending them to get all their medicines for the next two months. The directorate also ordered them not to leave their homes, except for extreme necessities. 
The health directorate also limited access of people to health establishments, only when strictly necessary. People have to deal with minor health problems at home, such as the flu and treat themselves. It also stressed the significance of physical-distancing measures and personal protection. 
Ghazi had not yet heard of the circular issued by the Idlib Health Directorate until Enab Baladi's correspondent informed him of it. Therefore, he immediately went to buy the necessary medicines.
Ghazi, who has been displaced from the village of al-Hobait in the southern countryside of Idlib, confirms that now he has the money to buy the medicine. Still, if his source of income is cut off for a long time, this will become difficult, as he is a father of five children. 
Chronic disease patients cannot afford cost of medicine
Medicine in the opposition-held areas in north-western Syria is more expensive compared to medicine sold in the Syrian regime-held areas due to transportation fees and some necessary insurance requirements. Still, medicine in northwestern Syria is cheaper than drug in neighboring countries, according to Safia al-Khatib, a pharmacist in Idlib.
Al-Khatib added, "given the level of individuals' income in the liberated  (opposition-controlled areas), the price of the medicine is high for them, especially if the patient needs more than four or five items permanently, " and this was confirmed by Darwish.
Medicine is available… just precautionary measure
The head of the primary health care department in the Idlib health directorate, Anas al-Dagheem, says that this circular came in order to ensure the health of chronic disease patients, and the application of preventive measures such as self-quarantine, social distancing, not because of medication shortage. 
Al-Dagheem confirms in an interview with Enab Baladi that "testing kits" and medicines for chronic diseases are provided every month, and are currently available and for future periods. They are distributed to health care centers and hospitals in Idlib through organizations.
The pharmacist Safia al-Khatib, who runs a pharmacy at one of Idlib hospitals, confirmed that chronic disease medications are available free of charge in some public places, such as hospital pharmacies. However, there are some medicines patients have to buy.    
Al-Khatib talked about the types of medicines available in the hospital where she works, including insulin, glucose regulator, blood pressure medications, diuretic medications, heart medications, neurological drugs for epilepsy patients. Al-Khatib said that asthma inhalers are highly available. 
Chronic disease patients are most at risk
Chronic disease patients are the most vulnerable to the worst effects of Coronavirus if it spreads. For this reason, the Idlib health directorate issued the circular outlining measures against it, according to al-Khatib.
The directorate recommended that chronic disease patients should not go out to buy their medicines by themselves, but rather one of their sons or relatives who are at a young age. Al-Dagheem highlighted Covid-19 is a more severe illness, mainly among the elderly and those with chronic conditions. Al-Dagheem added that " we provided chronic disease patients with personal healthcare service; if they catch any other disease or  need to get medical advice, we send them a doctor or a nurse to treat them or give an IV bag." This measure has been taken to avoid getting and spreading Coronavirus.
The health directorate has set up a special place (a tent) outside the health facilities, in which the patients are sorted before their entry according to treatment priority. Patients with respiratory conditions are referred to a special unit, a tent designed for clinical observation. Patients in this unit are provided with face masks.  Meanwhile, suspected cases of "Corona" are transferred to isolation wards in the already accredited hospitals, the head of the health directorate stated.
Patients with simple medical conditions are referred to community health teams. As for new patients, they should stay in the waiting room, paying additional attention to the importance of creating a physical distance between them. 
The Idlib health directorate assigned a contact number for each health facility; patients can call health facilities through them to know if there is an essential need to go to the hospital or not, taking instruction about their health care. 
if you think the article contain wrong information or you have additional details Send Correction