Erdogan warns Syrian regime's warplanes… Did Surface-to-air missiles finally arrive at opposition hands?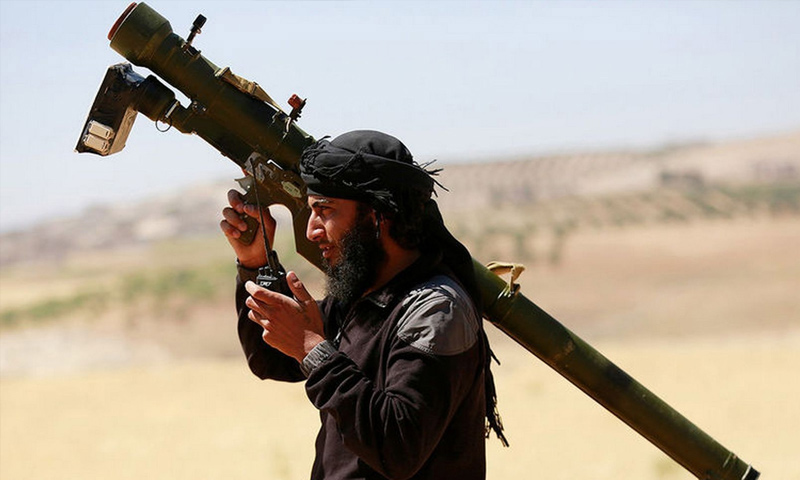 The Turkish President, Recep Tayyib Erdogan, said that the Syrian regime's warplanes that have been bombing residential areas will no longer fly freely in Idlib.
Erdogan said in a speech before the ruling Justice and Development Party (AKP) on Wednesday, 12 February, that the regime's aircraft that have been shelling civilians will longer roam freely in the sky of Idlib province as it used to do before.
He added that Turkey will not remain silent about what is happening in Idlib even though the world ignores the humanitarian crisis there.
However, Erdogan did not specify the procedures, or how the Syrian regime warplanes will be prevented from bombarding the last opposition stronghold that is home to millions of Syrians.
Nevertheless, in the last two days, signs indicated the existence of anti-aircraft missiles in Idlib, but not in the hands of the opposition factions.
Yesterday a helicopter that belonged to the Syrian regime was shot down in the town of al-Nayrab in rural Idlib, killing all of its crew.
A leader in the Syrian National Army (SNA), who spoke to Enab Baladi on condition of anonymity, confirmed that al-Assad's helicopter was brought down by a surface-to-air missile (SAM), FIM-92 Stinger; a shoulder-fired Man-Portable Air Defense System (MANPADS). The factions also launched two rockets on another warplane but missed it.
On the other hand, a source in the National Liberation Front (NLF), told Enab Baladi that the Turkish armed forces that entered Idlib during the past weeks probably possesses surface-to-air missiles (SAM).
This development comes years after the Syrian opposition factions demanded their allies to provide them with surface-to-air missiles to stop the bombing of the Russian-backed Syrian regime. However, the permanent excuse of these countries was the fear that these missiles might end up in the hands of those described as "terrorists" who could use them for "terrorist" attacks.
The military developments coincide with the United States' statements supporting its Turkish ally in Idlib. The United States special envoy for Syria, James Jeffrey, who arrived in Ankara late Tuesday, said: "today our Turkish ally faces a real threat in Idlib by the Syrian regime and Russia."
Jeffrey declared that he came to Ankara to reevaluate the recent developments in Idlib with the Turkish government, referring to the offering of the highest possible support to Turkey.
if you think the article contain wrong information or you have additional details Send Correction