Consequences of Tahrir al-Sham's attack on al-Zahraa Association neighborhood in Aleppo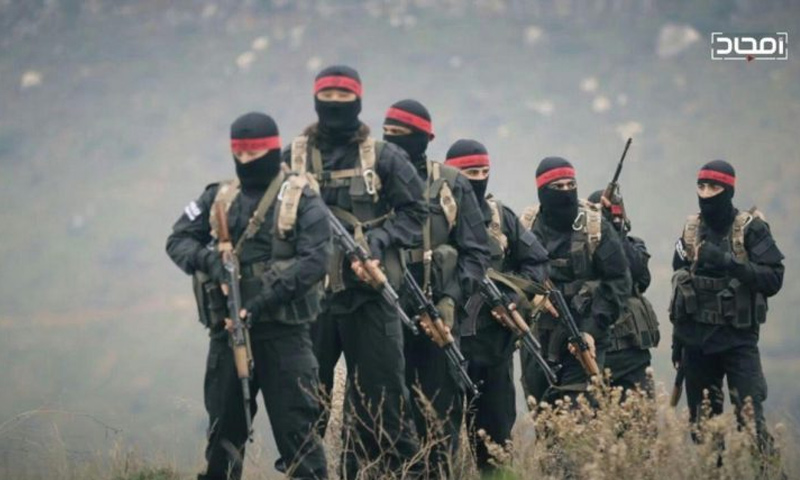 The opposition faction of Hay' at Tahrir al-Sham (HTS) announced it halted its attacks on the Syrian regime-controlled districts sitting on the outskirts of Aleppo province.
A military source told the HTS-linked news agency, Ibaa, via Telegram, yesterday, 1 February, that "the Red Bands," which entered the al-Zahraa Association neighborhood were able to return to their sites without injuries.
According to Ibaa, the HTS carried out several car bomb attacks, targeting sites of the Syrian regime forces and Iranian militias in the al-Zahraa Association neighborhood.
Ibaa registered the outcomes of the HTS's military attacks, noting the killing of 5 members of the Russian forces, more than 65 members of the regime forces, and wounding 30 others. Besides, Ibaa reported the destruction of a tank, a rocket launcher, and five pickup trucks, as well as seizing several weapons and ammunition.
On the other hand, the state-run news agency (SANA) pointed out on 1 February, that the Syrian regime forces repelled an attack with four booby-trapped vehicles and destroyed them before reaching their targets, on the outskirts of the al-Zahraa Association neighborhood, west of Aleppo.
At the time of writing of the present report, SANA and the Ministry of Defence of the Russian Federation have made no reports of deaths among their ranks in the attack carried out by the HTS.
The HTS's attack came at a time when the Syrian National Army (SNA) announced the launch of a military offensive in the western countryside of Aleppo against the Syrian regime forces. Nevertheless, the SNA stopped its offensive after hours of its launch.
Hit-and-run battles are occurring on the fronts of the western countryside of Aleppo between the al-Assad forces and their supporters, the Iranian militias and the opposition factions, which repeatedly announce the losses they cause among the ranks of the regime fighters.
if you think the article contain wrong information or you have additional details Send Correction