Central Bank of Syria determines subsidized imports at both official and preferential prices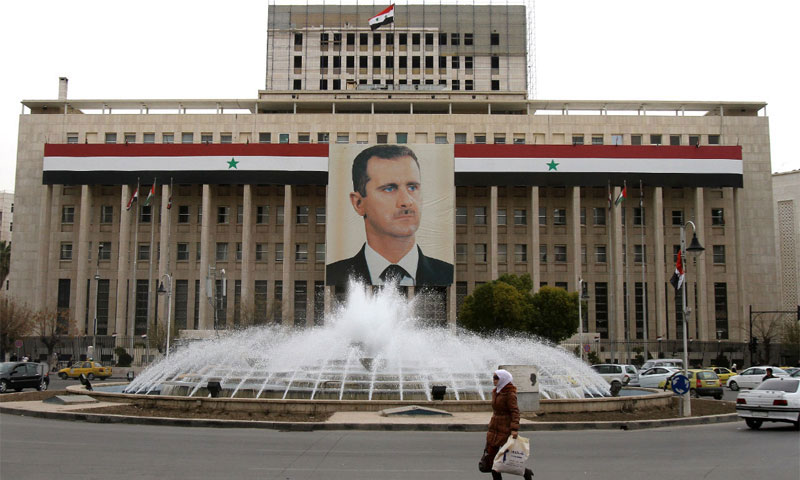 The Central Bank of Syria (CBS) has announced that it expanded the list of subsidized imports at the official exchange rate of the Syrian pound (SYP) and published the list of imports that are funded according to the preferential price.
According to a statement published by the CBS on Thursday, 6 February,  the bank expanded the list of products that are funded and imported for the Syrian Trading Company benefit at the price of 434 SYP per US dollar (USD).
The CBS announced a list of the supported products based on a preferential price of 700 SYP per USD. The list includes importers of essential commodities and industrial and agricultural production requirements.
The CBS stated that it circulated the lists to all public and private banks in Syria, which are licensed to deal in foreign currencies.
According to the CBS's preferential price, financing products included register licences and permits for the importers' contracts signed with public sectors to supply products for the benefits of the public sectors (except for imports which are funded at the official exchange price of SYP which is 434 SYP [ 0.423 USD ] ).
However,  the funding can also involve all the raw materials and requirements of industrial and agricultural products which are not set in the list of funded materials at the preferential price of 700 SYP (around one USD) under one condition; the importer upon his request for financing should attach a letter issued by the Directorate of Industry or Agriculture, stating that the materials requested to be funded under the import license/approval, and invoices are for importing raw materials or requirements of industrial or agricultural production.
Decrees "3" and "4" issued by the President of the Syrian regime, Bashar Al-Assad, raised concern among the industrialists and businessmen, as these decrees constituted the difficulty of obtaining foreign currencies to finance their imports.
The decrees issued on 18 January stipulate the imposition of stricter penalties for those who deal and trade with any currency other than the Syrian pound.
Moreover, the internal security forces intensified their patrols after issuing the two decrees to control dealers in dollars and other foreign currencies.
The schedule of imports funded by the Central Bank of Syria in official and preferential prices.
Imported products for the "Syrian trading company" benefit funded according to the official exchange rate of 434 Syrian pounds for one dollar:
Imported products financed according to the preferential exchange rate of 700 Syrian pounds for one dollar:

Rice, sugar, tea, canned tuna and sardines, infant formula, medicines and pharmaceutical raw materials, agricultural seeds, yerba mate, hatching eggs, chicken products, unrefined vegetable oil and.

Wood products, vaccines, veterinary preparations, infant formula, rice, yerba mate, maize fodder seeds, fertilizers, agricultural pesticides, agricultural production inputs, feed supplements, essential oils, yeast, medical supplies and equipment, barley feed, yarns, garment accessories except fabrics, hardware, laboratory reagents and their solutions, iron sheets and coils, unrefined vegetable oils and ghee, dairy cattle, chicken products, canned sardines and tuna and inks.
Refined white sugar, raw sugar, medicines and pharmaceutical raw materials, spare parts for manufacturing or repairing transportation equipment, solar energy pipes and supplies, soybean, sesame, agricultural seeds, infant and toddler nutrition preparations (cerelac), tea, soybean seeds, solvents and thinner ( Organic Compound Thinner).
Veterinary medicines, starch, corn, molasses, unroasted coffee beans, wheat, potatoes, bags and shoes making materials other than leather and PVC plastics.
if you think the article contain wrong information or you have additional details Send Correction