Legal and Economic Factors Pushing Syrian Migrants to Leave Turkey for Europe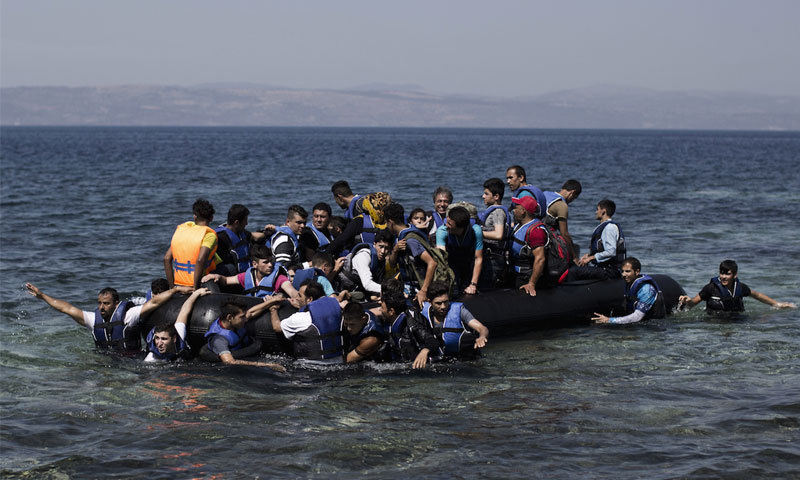 Enab Baladi – Owies Akkad
"I have lived in Turkey and worked in the decoration field for five years, but I preferred to leave it due to the recent decisions in Istanbul," says Alaa, 24, after arriving in Greece overland from Turkey.
Enab Baladi called Alaa (who preferred not to reveal his full name) by phone, after contacting him via one of the Facebook groups, where people wishing to migrate to Europe from Turkey and Greece circulate information about the trip.
Alaa, who has been stuck in Greece since December 25, 2019, intends to reach a western European country, but things are not going smoothly, as the road from Greece to Western Europe is still long.
Alaa sees his journey to Europe as an escape despite obstacles, costs, and dangers. He felt tightened in Istanbul after Turkish authorities decided to deport holders of temporary protection cards from one governorate to another, to their states, since July 2019, as his card was issued from Kilîs governorate southern Turkey.
The number of refugees arriving in Greece, since the beginning of 2019 until 10 November 10 of the same year, reached more than 74 thousand immigrants to Western Europe, 59.457 of them arrived by sea, and nearly 15 thousand by land, as a result of these measures.
Enab Baladi had contacted one of the smugglers, who shared advertisements for immigration through a personal account on Facebook, to verify the increase of migrants. He confirmed that he operated daily trips from Turkey to Greece (we opted not to reveal his name for safety reasons).
The smuggler explained that he transfers migrants via the Marista or Evros River, near the border between Turkey and Greece. The cost of the trip to Thessaloniki, Greece, is 1100 Euros ($1219).
"Minnow boats or the bus of the immigration service"
Before leaving Istanbul, Alaa was informed that he would have to take the risk of boarding inflatable boat Minnows. He first crossed the Turkish border from Edirne, northwestern Turkey, on foot, and managed to overcome the risk of being caught by the border guards due to the thick fog.
"We spent a week of trouble until we reached Thessaloniki," said Alaa. He confirmed that he and the rest of the immigrants used an inflatable boat to cut a waterway on the border between the two countries.
Alaa preferred to risk the boat on the buses of Istanbul Immigration Department, whose photos spread after the deportation campaigns from Istanbul to other states or northern Syria, during the past months.
Deported Syrian refugees, from the Turkish states, confirmed to human rights organizations and the media that they had been subjected to beatings and were forced to sign voluntary repatriation to Syria.
After the announcement of the campaign, scenes of Syrians detained inside the buses with their hands tied have spread. Some detainees said that they were beaten and forced to sign documents, and some of them were deported to Idlib Governorate.
Lack of opportunities, a push factor
 The reasons for settling their legal situation are not only the exact reasons that led Syrians migrants to leave Turkey since the lack of opportunities led some of them to follow the "European dream".
Badir, a young man who spoke on condition of anonymity due to security reasons, intends to move from Turkey, where he studies, to Europe, where he aspires for better living opportunities.
Badir, who is studying for a Master's degree in business administration, was compelled to work in a hotel and a restaurant. He also worked in the field of hair plugs and learned the Turkish language, hoping to find the appropriate job opportunity, or obtaining Turkish citizenship.
"Today I am determined to go to Europe unless I obtain Turkish citizenship," said Badir. "In Germany for example, immigrants will be granted by financial support, courses to learn the German language, and a training opportunity will be provided to integrate immigrants into the job market." He added: "The government there compels companies to employ and support migrants."
Badir commented on the situation of the Syrians in Turkey and Germany, saying: "Here the situation is legally complicated. When you travel, you must obtain travel permission, and you must update your data by repeatedly visiting the immigration department, and no law guarantees you the right to obtain citizenship. However, in Germany, you obtain citizenship after residing for a specified period, and it's guaranteed".
Work problems for some Syrians are related to legal problems, as most Syrians in Turkey do not obtain work permits, while working in Syrian, Arab or Turkish institutions, for reasons related to their incomplete legal papers, or the failure of the operating entities, which constitutes a repulsive work environment for Syrians, as their rights are not guaranteed.
Badir has not yet decided the way through which he will reach Europe, but it will likely be similar to Alaa's way, which does not cost much compared to migrating by sea, by inflatable boats or yachts. According to the two young men, a better life deserves taking the risk of both migration methods.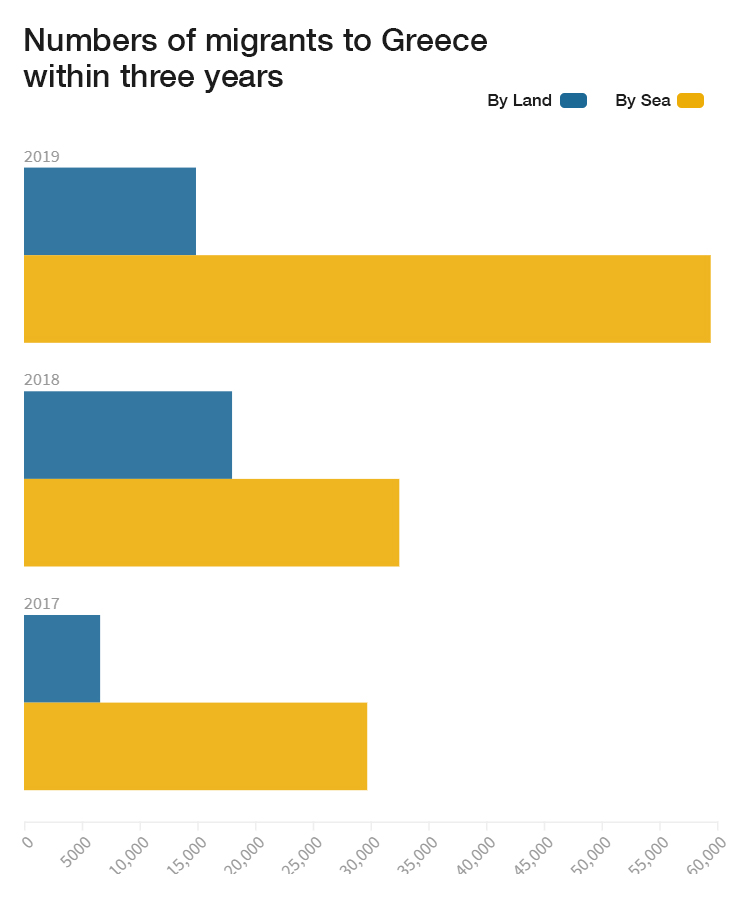 if you think the article contain wrong information or you have additional details Send Correction