Factions In Idlib Continue Readying Combatants And Seek Attracting More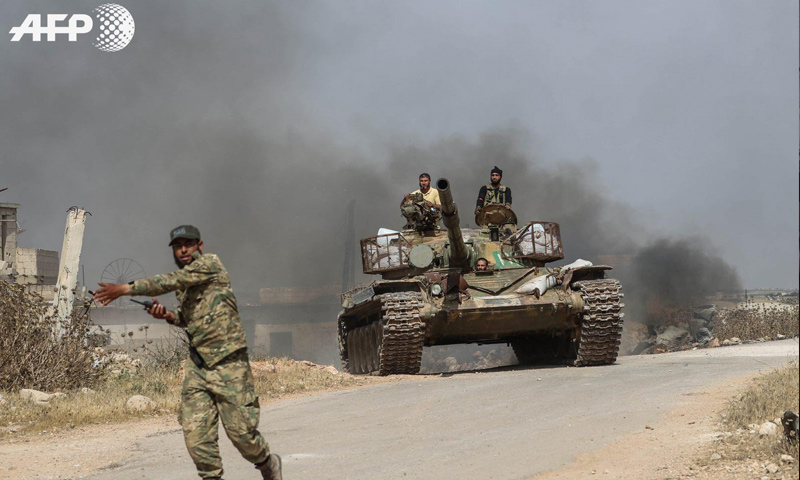 The armed groups, operating in Idlib province, continue readying the militants their ranks comprise while working on recruiting new combatants, given the ambiguous future lying ahead of the area in the upcoming days.
Of these factions are the Turkey-backed National Front for Liberation (NFL), the Hayat Tahrir al-Sham (HTS), which has significant power in Idlib and the Jaysh al-Izza/Army of Glory, which lost its strongholds in northern rural Hama to the forces of the Syrian regime.
Today, on Friday, September 20, the NFL posted a video on Telegram, featuring the graduation of a new batch of combatants, who were at the training camps of its Special Forces.
HTS, for its part, has today, also on Telegram, called on the young men of Idlib to join the ranks of its Special Forces, represented by the Red Bands.
The calls are a continuation of the several steps that HTS made in the past few days to recruit new combatants in Idlib, which, thus, refutes the claims that the faction is to be completely disbanded.
The Jaysh al-Izza, which lost control over its areas in rural Hama in the last offensive by the Syrian regime forces, also resorted to its official platforms to invite men to join the Martyr Abdul Baset al-Sarout Camp, which it founded earlier on.
The Jaysh al-Izza founded this camp last June, few weeks into Abdul Baset al-Sarout's, one of its commanders, death in a Turkish hospital affected by his wounds.
This state of military preparedness the factions are keen on in Idlib emerged under the fogginess engulfing the area's near future.
The province, in the meantime, is bound to a unilateral ceasefire, announced by Russia and the Syrian regime two weeks ago without any official response on the part of the opposition's factions.
Yesterday, on September 19, Russia and China vetoed a UN Security Council resolution provided by several countries concerning the ceasefire in Idlib while Russia failed to pass another draft resolution on the situation in Idlib.
if you think the article contain wrong information or you have additional details Send Correction