Syrian Detainees: Stripped of Civil and Political Rights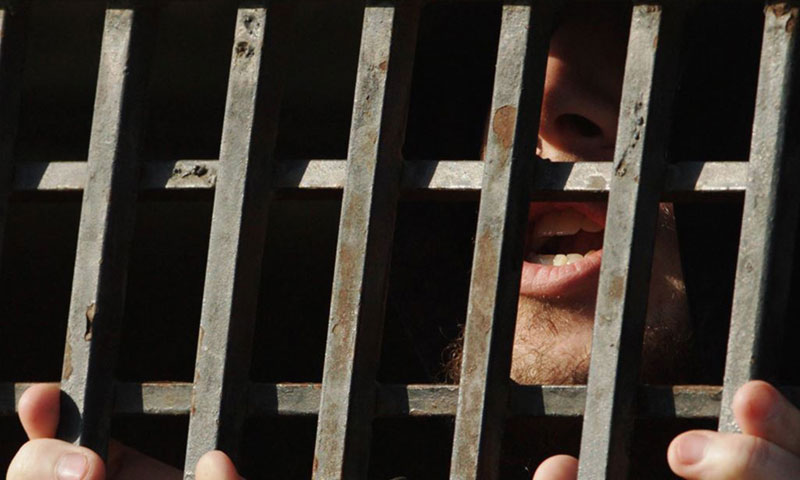 "After I was released from prison, I did not know that I was prohibited from traveling. When I wanted to issue a passport from the Immigration and Passports Department in Hama, the employee told me of the decision, and asked me to check with the State Security Branch. He gave no consideration to the fact that I was released and acquitted, nor to the paper that was in my possession proving I was no longer," says Nour al-Khatib, a former detainee from the city of Hama.
Nour is one of countless of Syrians who had been deprived of their civil and political rights, including former detainees, political activists, lawyers, journalists and others, with the ramifications such a status holds for their lives and their futures.
Nour did not follow up with the security branch, due to poor security conditions in her area at the time. She also feared that her case file would be reopened, and the case against her remade. The year she spent as a detainee was sufficient for her never to consider stepping foot in a security branch again, and instead she opted to move to the Syrian north which is beyond the regime's control.
Al-Khatib said that she was arrested in early 2012, under the pretext of her participation in the revolutionary movement and her efforts to give aid to the wounded. At that time, there was no terrorism court, and she stood in a military court and then moved to a civil court. She was released a year later, and granted a document vindicating her and proving she is no longer wanted by the security services.
She explained to Enab Baladi that most detainees, when released, are unaware of the full extent to which they have been deprived of their rights. They only discover this later, when they need to issue a document from a state institution. Some detainees return to their jobs are surprised when they learn that they had been dismissed from their position.
Nour al-Khatib today oversees the department of detainees at the Syrian Human Rights Network. Through her observations and interviews with former detainees, she noted that their denial of civil and political rights is often mentioned, if only verbally, by the judge who sentenced them. The security branches then disseminate this information to the official state departments, and in all avenues of life that concern detainee, in order to strip them of these rights.
Abd al-Jabbar, from the village of Idlib, was detained in the Hama Central Prison, and he spoke to Enab Baladi about the circumstances of his trial. The terrorism court sentenced him to ten years' imprisonment with a fine of 150,000 SYP, and denied him of his rights for five years after the end of his sentence. This status would be canceled after the expiry of this time period, when it is reviewed by the competent authorities. All of this was stated only verbally by the judge when pronouncing the verdict.
International Law Guarantees for Individuals Their Civil and Political Rights
The International Covenant on Civil and Political Rights, issued by the United Nations Commission on Human Rights and the International Covenant on Economic, Social and Cultural Rights, and adopted by the United Nations General Assembly in 1966 to enter into force in 1976, guarantees the protection of the individual and their freedom, and enables them to practice their activities.
The Covenant also guarantees for individuals the ability to participate in civil and political life, of both state and society, without discrimination or persecution. It protects individuals from infringement by governments, social organizations and other individuals as well.
The preamble to the International Covenant on Civil and Political Rights states that states parties to the Covenant recognize "that, in accordance with the Universal Declaration of Human Rights, the ideal of free human beings enjoying civil and political freedom and freedom from fear and want can only be achieved if conditions are created whereby everyone may enjoy his civil and political rights, as well as his economic, social and cultural rights."
On what grounds are people deprived of his civil and political rights in Syria? What laws provide for it, and what does that denial of rights entail?
The Convicted Person Can  "Reinstate" Their Rights
The director of the Syrian Center for Justice and Accountability, Mohammad al-Abdallah, told Amnesty International that the denial of civil and political rights includes most detainees, whether they were tried by the State Security Court before 2011 or by the terrorism court after 2012, but not all former detainees.
He explained that denial of these rights could be imposed for a specified number of years, and the sentenced person would then submit a "reinstatement" document to the court in order to eliminate their status. However, in some cases, detainees could be stripped of their rights for life.
He indicated that this denial of civil and political rights includes many significant matters, but does not fall within the scope of daily life. These rights include voting and running for public office, assuming public or private education positions, or right to receive official decorations.
Denial of Rights in Syrian Law
Attorney Dalal al-Aws reported to Enab Baladi the legal texts in the Syrian Constitution concerning denial of one's civil and political rights.
In this context, she pointed out that the Syrian Penal Code provides for the penalty of civil denial of rights, which is a severe penalty affecting the civil and political rights of convicts. It may be a primary or secondary sentence, and is decided by the court judge.
She explained that this status can be part of the primary sentence for political criminal sentencing, in accordance with article 38/4 of the Penal Code. It could otherwise be secondary to a sentence such as hard labor, in accordance with article 42/4 of the Penal Code, of which article 49 of the Penal Code provides for the effects of denial or rights.
Prohibition from Travel Sentences
As for the ruling on the prohibition of convicts from travel, al-Aws indicated that Syrian law does not provide for this punishment, either as a primary or secondary sentence. It is used as a precautionary or correctional measure, but only in some special or novel court proceedings and cases involving financial and legal matters.
As part of their standard practices, security branches violate all laws, and issue travel ban decisions against opposition figures and activists.
Denial of Rights is Protected by the Constitution
All Syrian constitutions, the most recent being the 2012 Constitution, all stipulate that freedom is a sacred right and that the state guarantees for its citizens their personal liberties and preserves their dignity and security. They also affirmed that citizenship is a basic principle that entails the rights and duties of every citizen, and these rights are exercised within the law (articles 33 and 38 of the 2012 Constitution).
Although citizenship is usually linked to the right to work, to residence and to political participation in the state and society, all of these rights are violated by the clauses of denial of civil rights. These can deprive citizens of many of their civil and political rights, such as voting, work, property ownership and freedom of movement. The Constitution excludes from these rights individuals who receive a judicial sentence, or a decision by the public prosecution, in clear contravention of Article 13 of the Universal Declaration of Human Rights.
Extensive Powers of Judges
In this context, the Syrian regime issued two laws in 2012, the first was Law No. 19 on terrorist crimes, in order to criminalize any popular movement against it. The second was Law No. 22, which establishes the Court of Terrorism Cases, through which it grants broad powers for judges, who are exempted from following standards in all roles and proceedings of the prosecution and trial. It aimed at adding this court to the arsenal of other means used by the regime to pressure its dissidents.
According to these laws, verdicts can be publicly issued by the terrorism court, when the judge pronounces the sentence verbally, and they are then issued in written form. However, because of the restrictions imposed on lawyers and defendants in terms of access to the defendant's case file or to evidentiary documents. In each case, no copies of the verdict, either certified or non-certified copies of these decisions, can be accessed by the attorney or the detainee. They are only allowed to hear the judgments pronounced verbally, but in a cursory and insufficient manner to assess the circumstances of the verdict.
Freezing and Confiscation of Movable and Immovable Assets
With regard to the property of the convict, and whether they are deprived of those as well, al-Aws indicated that Law No. 19 of 2012 provided for the freezing and confiscation of movable and immovable assets.
As such, freezing is a prohibition on the disposition, transfer or alteration of movable and immovable assets for a certain period of time, or during the investigation and trial stages. Confiscation is the permanent deprivation of movable and immovable assets, and transfer of ownership to the state under a court order.
The decision to confiscate or freeze assets is often issued directly by the security branches. The request is then transferred to the Ministry of Finance or the Land Registry, to place a reference on the property deed, and to carry out the freezing or confiscation procedures.
Al-Aws said that these decisions can be appealed before the Administrative Court, or before the Special Chamber of the Terrorism Court in the Court of Cassation. She noted that in order to make the case for these appeals, the convict must wait until the issue is resolved in court, and that this is merely theoretical, due to the control of security services over the judiciary in Syria.
if you think the article contain wrong information or you have additional details Send Correction