Source: The "Tiger" Cancels the Contracts of 6500 of Its Troops throughout Syria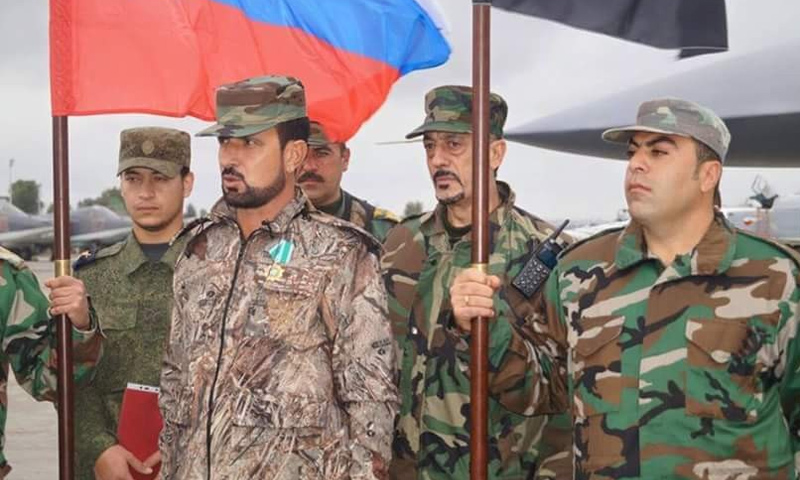 The Brigadier General of Assad's forces Suheil al-Hassan, known as the "Tiger", has cancelled the contracts of 6500 troops serving under its command, which spread throughout Syria, as an informed source has told Enab Baladi.
The source, on the condition of anonymity, has today, Thursday (September 20), added that the step was sudden and undertaken by the "Tiger" directly, pointing out that the cancelling of the contracts was not limited to a specific area, but it rather covered all the areas where the forces function.
The source explained that the contracts were signed by al-Hassan four days ago, and now the matter is awaiting informing the troops whose contracts have been terminated.
The Syrian regime and the militias supporting it do not usually announce the internal military moves officially.
Early in September, the regime dissolved the "Baath Commandos" militias, Homs, according to its leader Jihad Barakat, who posted the news on his official "Facebook" page.
Back then, Barakat said: "The military operations conducted by Baath forces have completely ended."
This step corresponds with the close end of the on-ground military operations, especially following the Idlib deal, which provide for the establishment of a buffer zone between the areas controlled by the Syrian regime and those held by the opposition.
Currently, the Assad's forces battles are focused in the Syrian desert, targeting the "Islamic State," which is fortifying in several enclaves, the most prominent of which are in Deir ez-Zor and the area of Tulul al-Safa, the eastern desert of Sweida.
In their military operations, the "Tiger" forces are known for resorting to the scorched land policy, which the regime applied to various Syrian areas, starting with the city of Murak, rural Hama, then the city of Palmyra, eastern countryside of Homs, to be followed by the city of Aleppo, eastern Ghouta, eastern Qalamoun, and the two governorates of Daraa and Qunietera.
The operations are headed by the Brigadier General Suheil al-Hassan; the formation's troops are from different Syrian areas, basically from Homs, Tartus, Lattakia and Hama.
In the past a few months, there was a lot of talking about al-Hassan being given broad military powers by Russia after he managed to regain control over large areas from the hands of the "Islamic State" in eastern Syria.
In August 2017, the Russian Ministry of Defense awarded him the "Medal of Valor," attributing this to his efforts against the "Islamic State" in northern rural Hama. After this, al-Hassan appeared with a number of Russian officers while on an inspection tour in Taybat al-Imam.
if you think the article contain wrong information or you have additional details Send Correction