Assad's Forces Arrest Former "Civil Defense" Volunteers in Homs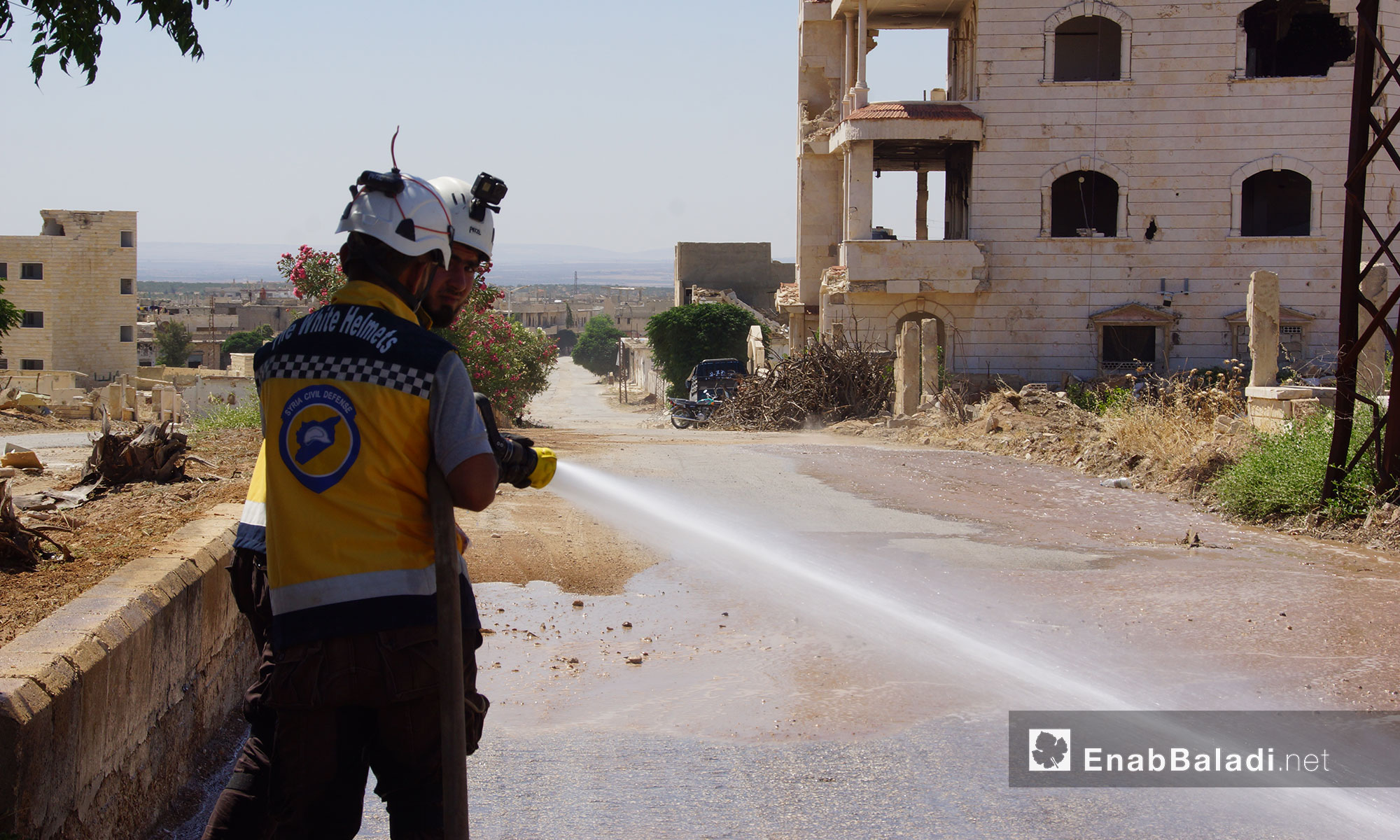 The Syrian regime's security branches have arrested 18 former "Civil Defense," known as the "White Helmets," workers.
Enab Baladi's reporter in Homs has today, Friday (September 14), said that the workers are arrested by security forces of the District's Directorate in the city of al-Rastan, without knowing where they have been sent.
The reporter explained that their charge is belonging to the "Civil Defense," ignoring the legalization of status deal which the people who refused to leave to northern Syria, choosing to stay in their area, have signed.
The Civil Defense organization, dubbed as the "White Helmets," was established early in 2013. With the regime's escalated violence and the increasing tempo of aerial shelling, the groups were founded, which organized themselves, rapidly adopting the structure of volunteer centers, the first of which appeared in Aleppo, Duma and al-Bab.
The Syrian regime refused to legalize the status of "Civil Defense" workers, considering that their status is similar to that of "al-Nusra Front" personal, classified as a "terrorist" group, a policy it implemented Daraa after it controlled it.
Assad's forces announced complete control over the northern rural Homs and the southern rural Hama on May 16, following the departure of the last batch of the area's people to Idlib under the terms of the displacement agreement which Russia imposed.
Following the control announcement, the area witnessed several arrestments, the last of which took place on August 18, when the "Air Force Intelligence" branch detained 23 dissidents in the northern countryside, after it summoned them through "al-Tawhid Brigade."
Early in September, the Syrian regime has also arrested the reconciliation personalities, who played the major role in bringing back Assad's forces into authority, under a deal sponsored by Russia.
According to the reporter, there is no clue about the dissents since the arrest day; the last information about them was that they are held at the "293 Branch" in Damascus, which also functions under the Air Force Intelligence branch.
Northern Homs' deal provided for enhancing the area's cities and towns' stability and security.
In addition to turning "al-Tawhid Brigade," which has lately signed a legalization agreement with the Syrian regime and Russian, into local police, the task of which is keeping the security of the area and supervising the international highway.
The deal highlighted an "important" point, relating to the Brigades commitment to fight terrorism when needed.
if you think the article contain wrong information or you have additional details Send Correction