"YPG" Cell Executes Council Member in Shiran Area in Afrin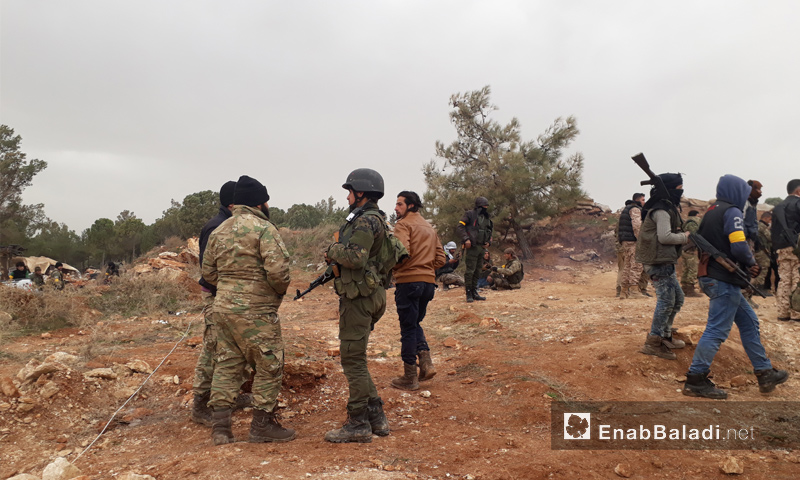 Akash Hajji Ahmad Ali, a member of the Shiran Council in the Afrin region in northern Syria, has been killed by a cell belonging to the Kurdish "YPG" faction.
The Turkish-backed "Olive Branch" rebel coalition on Monday 6 August released a video recording showing the field execution of the local council member after he was detained by YPG forces on the Deir Siwan village road.
In a statement published by the "PKK"-affiliated "Ronahi" news network, the council member Akash Ali was described as an "agent" of the Turkish Army, and was said to have abducted dozens of citizens from Afrin whose whereabouts remains unknown.
The statement went on: "We reiterate our vow to the Olive Branch coalition, that we will retaliate for every drop of martyrs' blood spilt on the sacred land of Afrin, and for every civilian subject to tyranny and crimes at the hands of the Turkish occupation and its agents".
The "YPG" continues to announce the killing of "Free Syrian Army" fighters in the Afrin area, and confirming these by releasing video recordings via social media accounts.
Over recent months Afrin has witnessed IED explosions and assassination operations against both military personnel and civilians. Three explosions occurred this past June, resulting in dozens of civilian deaths and injuries.
In previous comments to Enab Baladi, the rebel "National Army" spokesman Muhammad Hamidin said that the "YPG" still had cells remaining around Afrin which were carrying out assassination operations and threatening civilians in the area.
Hamidin added that "FSA" factions were following these cells aided by information provided by the Turkish military. This information consists of intelligence reports and aerial photographs which had permitted "the uncovering of these cells' whereabouts, and the killing and capturing of many of them".
On 18 March 2018, Turkish-backed "FSA" factions took over the whole of Afrin city, after storming the area and making quick advances at the expense of the "YPG".
After losing control of the city, the "YPG" continued its military operations against the Turkish military and the "FSA", which revolved around surprise attacks by "
YPG
" cells.
if you think the article contain wrong information or you have additional details Send Correction