Their Fate Is "Unknown": Air Intelligence Summons 23 Dissidents from Rural Homs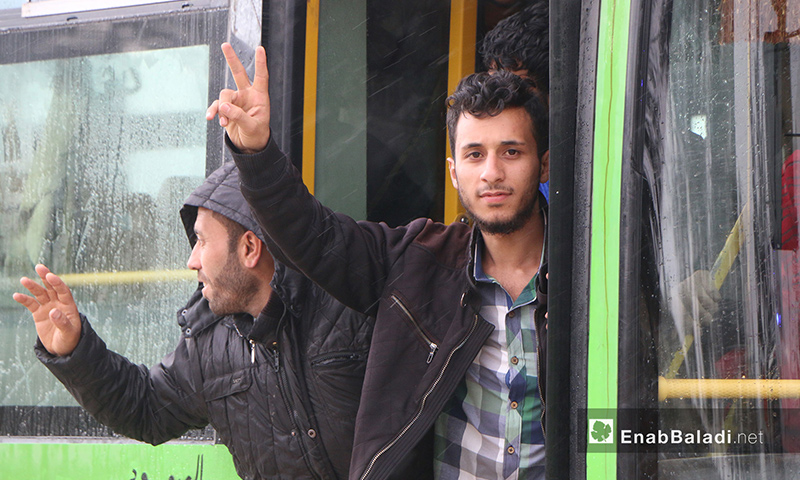 The Syrian regime's "Air Intelligence" branch in Homs summoned 23 dissidents from the northern countryside after sending them a message through the "al-Tawhid Brigade" faction.
Enab Baladi's reporter in Homs today (Saturday), August 18, said that the dissidents, mostly from the city of Talbiseh, were summoned by the "air intelligence" branch in Homs, which turned them to branch 293 in Damascus, immediately after their arrival following the reception of the notice.
The reporter explained that the fate of the dissidents is still unknown, and that the latest information that reached them in that they are in Branch 293, which functions under the "Air Intelligence" branch.
The "Air Intelligence" branch sought the dissidents through the intermediary of "al-Tawhid Brigade" faction, which was recently transformed into a "local police" with Russian support.
Assad's forces announced full control over the northern countryside of Homs and southern countryside of Hama, on May 16, after the last batch of people left the area towards Idlib under the displacement agreement imposed by Russia.
The agreement provided for offering dissidents a duration of six months to legalize their status, in addition to reserve and military service escapees.
Last July, the regime started an inspection campaign in the northern rural parts of Homs to withdraw light arms from the civilians who stayed in the area and refused to head towards Northern Syria.
According to the reporter, the campaign was large and sudden, as it came in sync with the detention of some people, who were interrogated for information about the weapons remaining with the people.
The northern rural Homs agreement provided for enhancing security and stability in the cities and towns of the area.
In addition to turning "al-Tawhid Brigade," which lately conducted a reconciliation with the Syrian regime and the Russians, into local police, the major task of which is preserving the area's safety and supervising the international highway.
The agreement provided for an "important" point which relates to "al-Tawhid Brigade" commitment to fight "terrorism" when the need arises.
if you think the article contain wrong information or you have additional details Send Correction