Syrian Regime Announces Death of Only Witness to the Sheikh "Wahid al-Balous" Case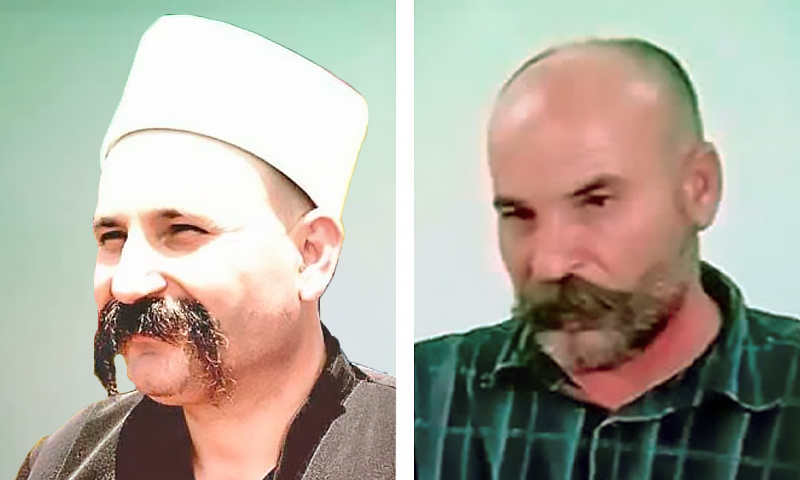 The Syrian regime has announced the death of detainee Wafed Abu Trabah, accused of assassinating Sheikh Wahid al-Balous, Druze leader of "Rijal al-Karama" movement.
Activists from Sweida had yesterday (Tuesday), August 7, circulated an image of an official letter on various social media platforms; the letter is directed from al-Midan Second Military Court to the Civil Registration Office in Sweida, informing it that he "passed away" in May 2016.
The letter indicates that Abu Trabah died due to natural reasons, attributing the delay in informing the Civil Registration Office of his death, saying: "Circumstances were not convenient."
This came at a time where the Syrian regime is sending lists with detainees' names, who died under torture, so to be official registered as dead in the civil registration offices.
Diyab Sariyeh, the Director of the Association of Detainees and the Missing in Sednaya Prison, told Enab Baladi that he monitored tow cases under which the death news is reported to the civil registry. In the first case, a list with the names of those who died under torture or due to bad health care is sent. In the second case, a separate official letter is sent by the field court, and, here, the dead detainee is actually executed.
The Syrian regime has directed charges of the bombings committed in Sweida in September 4, 2015, and in which Sheikh Whid al-Balous and his companions from "Mashayekh Al-Karama" (Sheikhs of Dignity) to Abu Trabah.
The bombings which led to the death of Sheikh Wahid al-Balous and his companions where followed by a popular movement in the governorate of Sweida which paralyzed the institutional activities in the area and was about to bring the regime down, as Ahed Murad, a journalist from Sweida, has informed Enab Baladi.
Abu Trabah, which fought and pledged allegiance to the "Free Army" appeared on the Syrian official TV.  Four days after he was arrested by the regime and admitted that he was the one who parked the car bomb near al-Balous procession, and he was the one who explode it.
Murad added: "Abu Trabah is the considered the only witness to the regime's false narrative about the two explosions, for he was forced to give a fake testimony on the official TV."
Al-Balous (Abu Fahed) was killed in an explosion that targeted his car, along with Sheikh Naeem and his wife. A second explosion followed, a car bomb was detonated in front of the city's National Hospital, leading to the death of 37 civilians. The regime has been accused for being behind the two explosions.
"Rijal al-Karama" movement appeared in 2012 and promoted itself as a "neutral" group among people. The movement "prohibits" all sorts of assaults against the governorate's people, on the part of the Syrian regime against the Syrian revolutionaries or by terrorist groups such as "al-Nusra Front" and the like. The movement managed to present itself as a fait accompli through the power of arms.

The movement suffered a drawback after the assassination of its leader and founder Wahid al-Balous, who was killed in an explosion of a car bomb, an incident that enticed resentment against the Syrian regime. The movement, after a while, returned to action, rearranged its cards and named a new leader.

The movement and its armed wing stood to the principle of neutrality during the regime's last military campaign against Daraa, due to which Moscow classified it as a "terrorist group."
if you think the article contain wrong information or you have additional details Send Correction