Syrians Become the "New Turks" … Military Service Awaits Them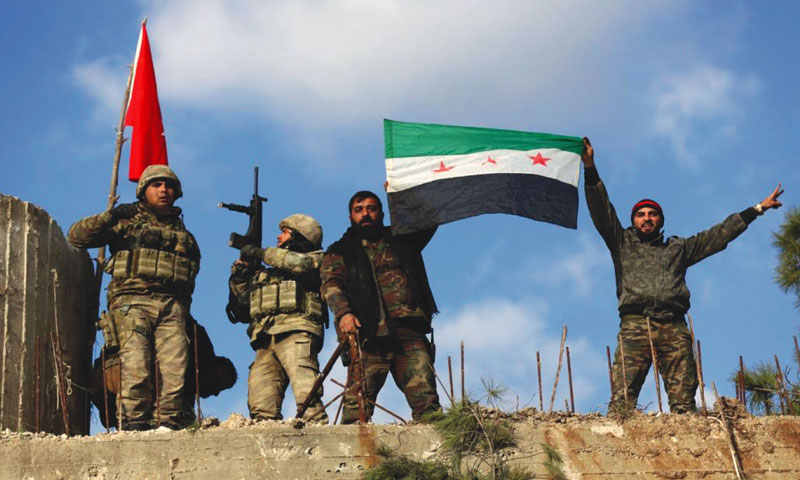 Young Syrians who have obtained Turkish citizenship are being told to report for military service Enab Baladi reports
"I entered a metro station in Turkey and the police stopped me. I gave them my Turkish ID and they saw that I had not done military service, and so as a result I signed a pledge to settle my situation and to be reviewed by the conscription division." This is what happened to Youssef Mowaffaq, 21, in February after he obtained Turkish citizenship in August 2017.
Youssef told Enab Baladi that he had not been aware of the details of military service before that moment, even when completing the citizenship process at the immigration department.
A foreigner obtaining citizenship in a country does not only mean that they obtains the rights of citizens, it also obliges him to the laws and duties of the country, just like his peers who are originally from the country. This includes compulsory military service which is what has happened to Syrians who have obtained Turkish citizenship and who are of serving age.
The law requires every Turk to perform 12 months of military service at the age of 21, and is subject to an extension for five years when needed, and applies to Syrians obtaining Turkish citizenship.
Mowaffaq reached Turkey five years ago, obtained Turkish citizenship and works as a certified translator. He was surprised when he was reviewed by the conscription department and found to have been "absent" from the army for a month and 10 days and had to pay a fine.
A fine of 150 Turkish Lira was sent Mowaffaq's house a few days later. Because of his current work, he preferred an administrative delay of two years — permitted under the law — and completed the legal procedures.
The lawyer Bassam al-Fawal told Enab Baladi that the conscription department notified people who needed to perform military service by way of a notice sent to their place of residence. If they then fail to present themselves at the conscription center to settle their situation a fine is issued. Any Turk can also find out their situation using the EDEVLET website.
With regards to the "new Turks", the lawyer said there were explicit laws in Turkey with regard to military service. They are treated as Turks in this respect and the administrative instructions state that every Syrian who entered the country before the age of 21 is required to perform the service regardless of the timing of their entry into Turkish territory.
Syrians who already served in their country are exempted from serving in Turkey if they have a document proving this.
When Mowaffaq was at the conscription center, he asked the employees about exemption procedures, and they informed him of the legal right that includes "the possibility for those who want exemption from the service if they travel outside Turkey for three years with a residency or on a work permit. They then have the right to submit a request to the Turkish embassy and pay €1,000."
Students have the right to delay military service until after graduation. One of the employees at the conscription center told Mowaffaq that the service period was halved to six months if they have a university degree and then they enter as a regular conscript.
The number of Syrians obtaining Turkish citizenship has reached 55,000 as of March 2018 according to the Human Rights Committee in the Turkish parliament and it is expected to reach 120,000.
In May, the Migration Department reported the number of young Syrians between the ages of 19 and 24 in Turkey is 584,412.
---
This article was translated and edited by The Syrian Observer. Responsibility for the information and views set out in this article lies entirely with the author.
if you think the article contain wrong information or you have additional details Send Correction