Opposition Commanders Accused of Trying to Flee to Regime-Held Areas in Quneitra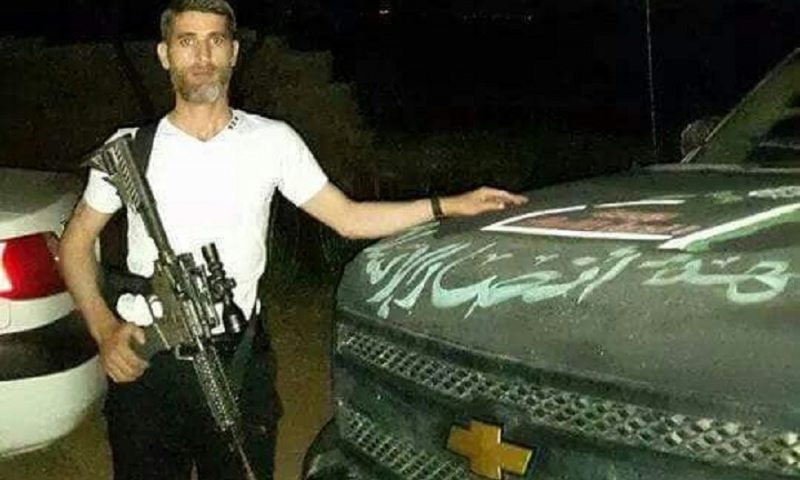 "Free Syrian Army" factions have arrested two military commanders from the "Jabhat Ansar al-Islam" group, which operates in Quneitra, while they were attempting to flee to regime-held areas in the governorate.
Militant sources told Enab Baladi on Wednesday 30 May that the general commander of the faction, known as Abu al-Majid, and the field commander Abu Shehab were detained after being accused of fleeing to the regime-held Jabab region in Quneitra Governorate.
The sources said that the commanders were in possession of 300,000 US dollars at the time of the arrest. The bases of the commanders' faction were raided following the detention.
The military operations of "Ansar al-Islam", which is considered a part of the "Free Syrian Army", are especially focused in Quneitra Governorate.
The fleeing of the commanders is occurring at a time when military reinforcements allied to Assad's forces are arriving in Quneitra in order to begin a military operation over the coming days.
Enab Baladi's correspondent reported that a car bomb was detonated in the town of Breqa in Quneitra Governorate during a campaign of raids against Ansar al-Islam's bases. The correspondent reported that the initial casualty toll from the blast was four militants killed and several others injured.
According to sources, the detained commanders justified their attempt to flee by saying they were helping members of Assad's military forces to defect. The reality of this account has not been confirmed until now.
Southern Syria, and particularly Daraa and Quneitra governorates, has been at the forefront of events in the country over recent days. Regime-linked forces have reoriented toward this front following the completion of Assad's campaign around Damascus and in Syria's central region.
Pro-regime media networks on Tuesday 29 May published a video showing movements of tanks toward Quneitra. The networks reported that "large-scale reinforcements from the Syrian Army arrived in the region in preparation for clearing it".
Military sources explained to Enab Baladi that the deployment, which included the al-Ghayth forces belonging to the regime's 4th Division and Republican Guards troops from Saraya al-Arin, arrived at around 
3:00 pm
 in the Hadar area of Quneitra.
if you think the article contain wrong information or you have additional details Send Correction