Bombs Targeting Damascus Are Similar to those Targeting Douma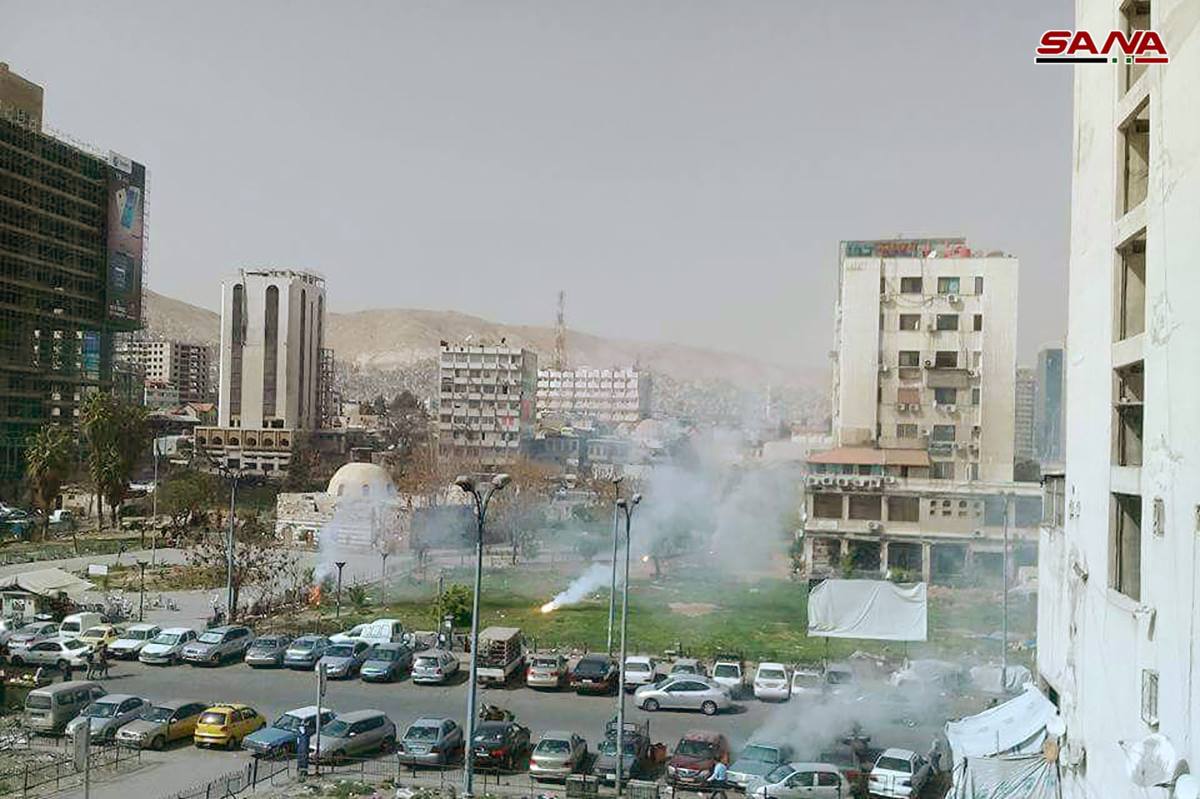 Douma in Eastern Ghouta has witnessed last night bombardment with burning bombs by aircrafts thought to be Russian, which led to many deaths.
Douma's Coordination Office said on its Facebook page that aircrafts targeted the residential neighborhoods of the city with over 30 burning phosphorus and cluster bombs airstrikes from yesterday's midnight until today's morning, Thursday 23 March, which led to killing of ten people.
Activists have posted pictures showing the effects of the shelling on Douma; the pictures showed flaming bombs with heavy white smoke.
The pictures of the bombs and their effects do look like the bombs that fell on different areas in the center of the capital Damascus yesterday.
The bombs targeted the neighborhoods of Al-Mujtahid, Al-Marjah Square, Shahbandar Square, Abu Rummaneh, Al-Thawra Street and Khalid Bin Al-Walid Street.
Local media showed images of burning buildings and cars, the bombs led to the death of four people and caused injuries to 14 ones.
The Syrian regime pointed finger at opposition factions in Ghouta to be responsible for the shelling, at a time where the area is being evacuated from fighters and civilians who refuse to compromise with the regime, and at the same time where the Assad's forces continue their campaign in action against the out of control territories.
Although, citizens have ensured to Enab Baladi that the bombs were dropped from an aircraft that was bombarding Al-Ghouta.
And by matching the traces of the bombs in both of Damascus and Al-Ghouta, there is a heavy white smoke from multiple bombs that look like cluster bombs, and it doesn't look like mortar rounds as the official allegation states.
The neighborhoods of the capital have witnessed many attacks with mortar bombs and other missiles on a daily basis in coincidence with military attack by the regime with the support of Russian air forces on Al-Ghouta towns since 18 of last February.
The regime media accuses the armed factions of Eastern Ghouta to be behind the attacks that the Capital witness, while the factions do not adopt it.
if you think the article contain wrong information or you have additional details Send Correction