Women in Rural Homs Form an Assembly within the Governorate's Council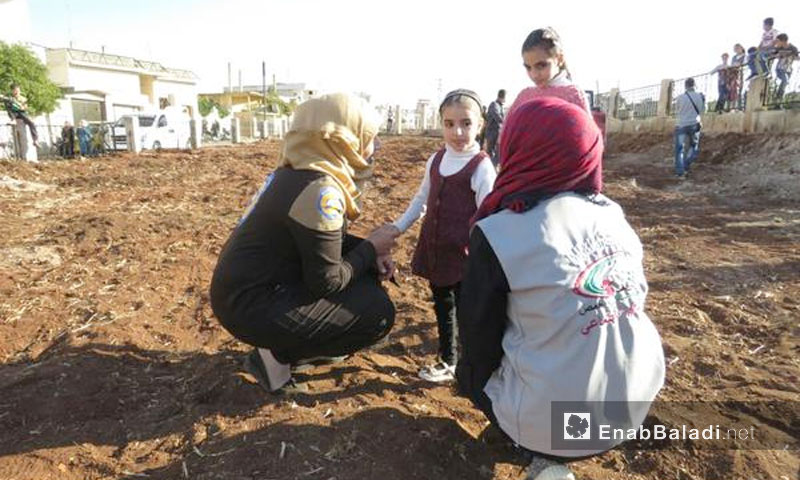 "It is our right to have an entity that represents us and that is what we hope for in the new formation," these are the words used by female activists and women from Homs' northern countryside. They referred to the Women Assembly which a number of the area's women constituted to develop and regulate women's work there.
The Executive Office of the Assembly temporarily joined 20 women, who run offices within it, as an "independent civil society organization."
The governorate's council asked its administration to draft a project about an internal system before putting it to vote and then approving it stipulating that a permanent executive office must be formed in six months to be the entity concerned with women's issues starting from this day.
The women in northern Homs' countryside, who Enab Baladi interviewed, hoped that the new Assembly would care for their cause and take their demands seriously to help them reach their rights.
Ibtisam Mahmoud, the head of the Assembly, in an interview with Enab Baladi, said that the project aims to shed light on the sufferings of women and children, "to alleviate them through projects and events based on accurate identification [of their] needs by a group of women specialists."
The new formation aims to eradicate illiteracy among women in rural Homs and to develop their capabilities through cultural, social, health and educational awareness programs, providing women with outlets through which they can participate in different events, according to Mahmoud.
The Assembly is studying women's empowerment projects, which ensure the qualification of specialized women staffs and the inclusion of the woman as a member of civil and educational institutions.  Raghda al-Mousa, a communication officer, says to Enab Baladi that the Assembly's staffs "will do their best to be a source of support for women in different domains."
Al-Mousa believes that the projects that will be implemented to "support women" will show the seriousness of the assembly's work and attempts to provide services to the area's women.
The Assembly has not yet started taking action on the ground, but activist Wael Jumaa from al-Rastan said it was necessary to attain the rights of women and children, the real victims of the war, seven years after the Syrian revolution.
Wael, in his interview with Enab Baladi, says "that women have the right to employment and to follow the issue of early marriage and all the issues oppressing them." He also hopes that this Assembly will be "the women's fierce defense attorney."
if you think the article contain wrong information or you have additional details Send Correction