Syria's War is Pushing Girls into Child Marriage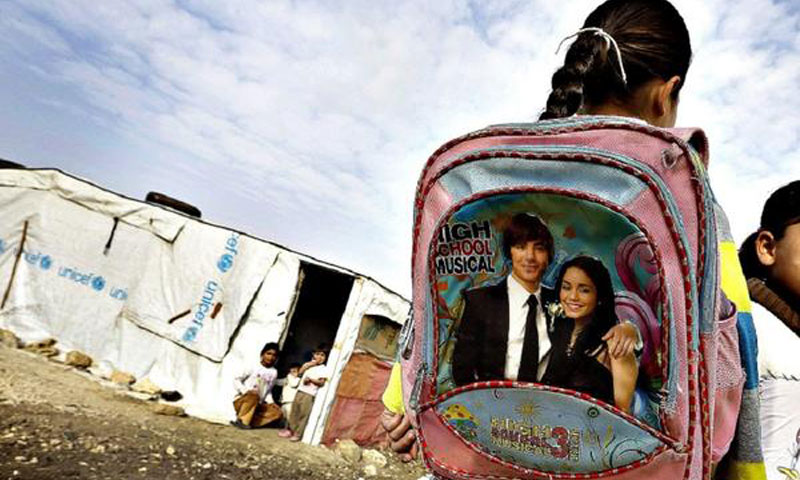 The U.N. reported earlier this year on an alarming trend of child marriages among Syrians, especially in refugee communities
"He is older than me… but I accepted the situation and we now live together without problems because I do everything he asks of me." These are the words of 16-year-old Layla Mohamad from the city of Hassakeh, as she describes her life married to her cousin who is 10 years older than her.
In her arms, Mohamad cradles a small child only a few months old. She tells Enab Baladi that her cousin asked to marry her older sister but she refused. Because of his insistence on getting married to one of the family's girls he made an offer for Mohamad and her father agreed.
Mohamad believes that the poor economic situation her family suffers in addition to the wartime conditions were the reason for her father agreeing to the marriage.
She is not the only one in Syria. Mohamad is one of thousands of minors who have entered into marriage, especially in countries of refuge and the camps, where the number of weddings held for minors has increased from 7 percent to 30 percent in 2015, according to a report prepared by the Syrian Center for Legal Studies and Research.
However, the Kurdish Self-Administration declared in northeastern Syria has tried to prevent this occurrence in the areas under its control, issuing a decision in 2014 forbidding marriage to those under 18 years old, as well as polygamy.
In a controversial decision, the Al-Darbasiyah court in the countryside of Hassakeh sentenced a young man and his wife, as well as her father, to a full year in prison for engaging in an illegal marriage, despite consent from both parties.
Early marriage occurs for reasons related to the customs and traditions which sometimes make it hard to oppose, including patriarchy, a lack of education, poverty and society's view that marriage is a protection — especially for women in wartime conditions.
In addition to these are security and political reasons, especially in light of the absence of any near-term hope for the crisis to end. Kidnappings and rape carried out by the Islamic State (ISIS) led to the sowing of fear among people that their daughters would face harm. In addition to this, the desire of many girls to rid themselves of family life and exhaustive pressures have led to many seeing marriage as a hope of a new life.
---
This article was translated and edited by The Syrian Observer. Responsibility for the information and views set out in this article lies entirely with the author.
if you think the article contain wrong information or you have additional details Send Correction