Everyone Has Left Eastern Aleppo… But Abu Majid Karman Is Not Among Them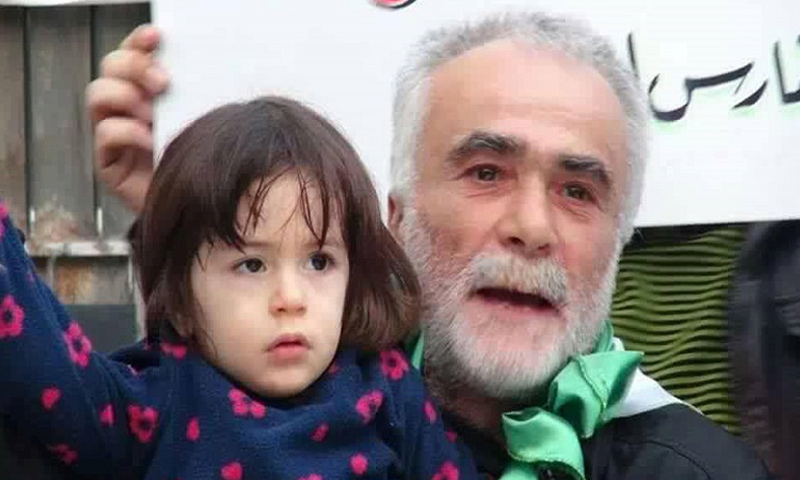 The operations to evacuate all civilians from the eastern neighborhoods of Aleppo to the province's western countryside finished at noon on 22 December, as part of a Russian-Turkish deal following major attacks on the city by al-Assad forces and foreign allied militias.
While the evacuation operations draw to a close, the fate of activist Mohammad Maher Karman, known as "Abu Majid", continues to remain unknown. He was kidnapped in October 2015 and his family accused al-Nusra Front (now called Fateh al-Sham Front) of being behind the abduction.
According to his daughter, Rou'a, Abu Majid Karman did not leave Aleppo and she insisted that he is still detained by Fateh al-Sham despite their denial of any involvement.
Speaking to Enab Baladi, Rou'a said that her father is being held in one of the Front's detention centers in Idlib province since being kidnapping last year, according to verified information she received.
The Karman family is known in Aleppo as a "revolutionary" or "activist" family. Maher Karman is the father of the former commander in the Free Syrian Army, Majid Karman, who was killed in battles for the towns of Nubl and al-Zahra at the end of 2014.
Ola, Abu Majid's daughter, was married to the Free Syrian Army commander Obada Abu al-Laith who was killed in battles for the province in July 2015.
Masa, his second daughter, is married to Mulhim Akidi, deputy commander of the Fastaqim Kama Umirt Union. She left Aleppo with her family this morning.
The page is being turned on Aleppo as residents and factions in the city, including Fateh al-Sham Front, leave. Yet Abu Majid's fate remains unknown until now, 13 months after his kidnapping. 
if you think the article contain wrong information or you have additional details Send Correction