Fatah al-Sham accepts pledge of allegiance from Jund al-Aqsa following row with major rebel groups including Ahrar Al-Sham
Jund al-Aqsa Swears Allegiance to Former Al-Qaeda Affiliate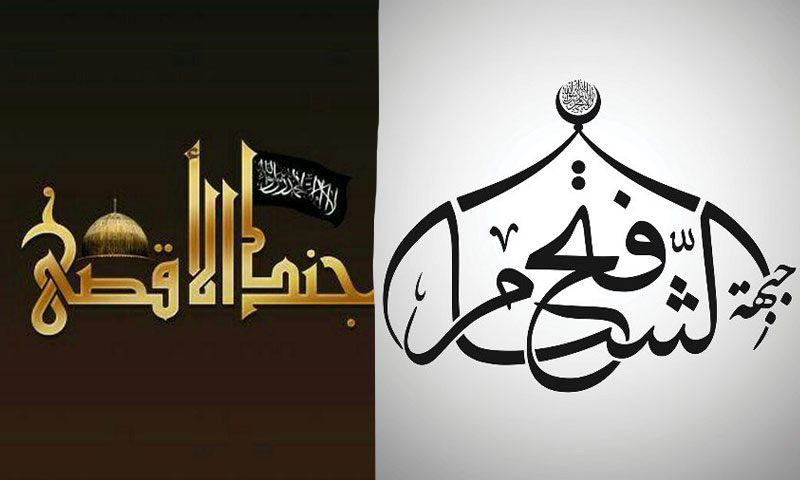 The Jund Al-Aqsa rebel group has pledged allegiance to Al-Qaeda's former Syria arm, Jabhat Fatah al-Sham, previously known as Nusra Front, only three days after armed clashes erupted with the Ahrar Al-Sham Islamic movement.
In a statement on Twitter on Sunday, Jabhat Fatah al-Sham's spokesman wrote that Jund Al-Aqsa had pledged allegiance to the Islamist group, publishing a handwritten statement signed by Abou Diab al-Sarmini, a representative of Jund Al-Aqsa, and Abou Mohammad al-Jolani, the leader of Fatah Al-Sham.
The statement said that the pledge was to "preserve Muslims' blood" and to end the internal fighting between Jund al-Aqsa and Ahrar Al-Sham.
Following a fatwa from over a dozen Islamic authorities in the north of Syria, Ahrar Al-Sham and 16 other Free Syrian Army factions have declared their intentions to vanquish Jund Al-Aqsa and hunt down all of its members.
This article was translated and edited by The Syrian Observer. Responsibility for the information and views set out in this article lies entirely with the author
if you think the article contain wrong information or you have additional details Send Correction