Khaled Khoja accuses
Syrian Opposition Dismisses Turkey PM's Calls for Better Relations With Damascus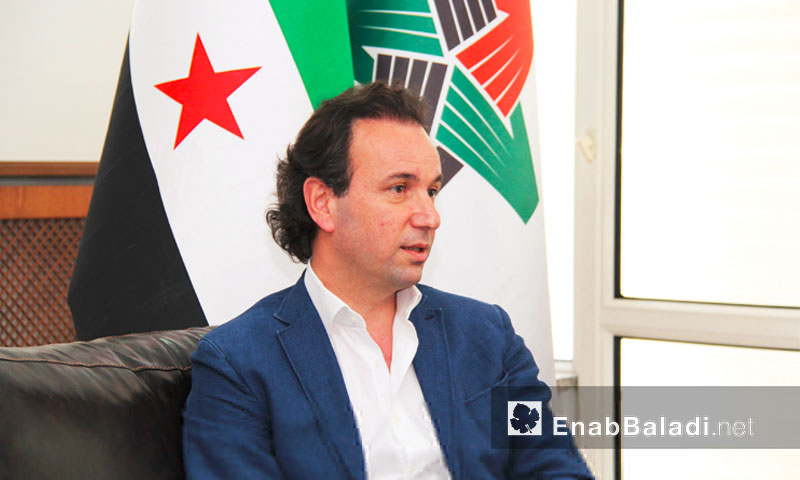 The former leader of Syria's main political opposition has rejected statements by Turkish Prime Minister Binali Yildirim in which he said that Ankara wanted to develop relations with Syria and other nations in the region.
Former Syrian National Coalition President Khaled Khoja wrote on his Facebook page posts expressing that Yildirim's comments were inappropriate, and added that: "Without recalling Turkey's position categorically rejecting Assad's continuation, there are some negligent friends who are propagating it to hide behind it."
Khoja described "friends resorting to media action in light of their inability to act against the American-Russian agreement in the operation to undermine the Free Syrian Army and lift up the regime" as "naive."
The opposition figure's response comes after statements appeared for the second time in two days around Turkey's desire to develop relations with all the region's countries, including Iraq, Egypt and Syria, made by the Turkish prime minister.
Observers see the Turkish action as coming on the back of Russian pressure following Ankara's recent normalization of relations with Moscow, while others rule out that the Turkish government would cooperate with the Assad regime.
Khoja, who has Turkish citizenship and is of Turkmen descent, was head of the opposition Coalition for two consecutive terms starting in January 2015. He is close to Turkish decision-making circles regarding the Syrian file.
This article was translated and edited by The Syrian Observer. Responsibility for the information and views set out in this article lies entirely with the author.
if you think the article contain wrong information or you have additional details Send Correction