Syrian Employee Salaries.. Where Are They After Five Years?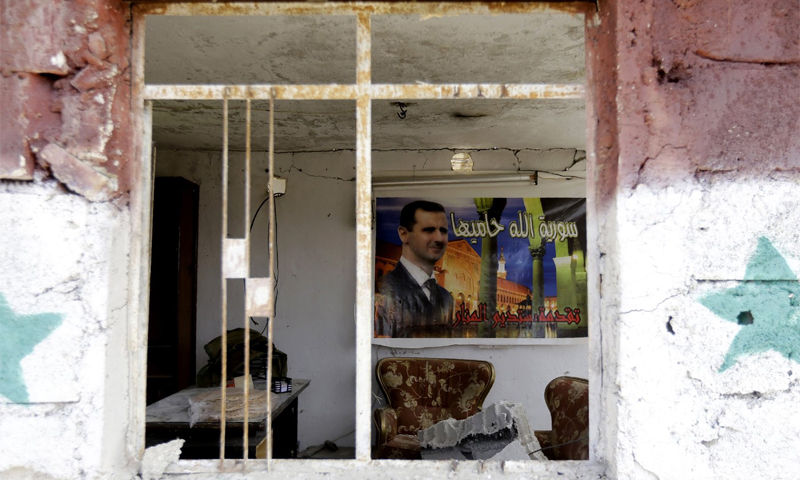 The Syrian pound has plunged significantly since the beginning of the year, witnessing a sharp decline in its purchasing power against foreign currencies. The current exchange rate has reached up to 600 Syrian pounds for $1 USD, with no indication that it will improve any time soon.
The collapse of the Syrian pound has negatively impacted the Syrian worker, whose salary does not exceed 25,000 pounds on average. This collapse, combined with rising food prices, rent, and transportation costs, progressively increases the suffering of Syrian employees.
At the end of 2010, the average salary of a Syrian worker held steady at approximately 8,0000 Syrian pounds. With an exchange rate of 47 Syrian pounds for $1 USD, the average salary equaled $170 USD. In April of 2011, Bashar al-Assad issued an edict increasing salaries of those earning 10,000 Pounds by 30 percent, and of those earning more than 10,000 Pounds by 20 percent. Consequently, the average salary of the Syrian worker became approximately 10,000 pounds by the end of 2011, equaling $181 USD with an exchange rate of 55 Syrian pounds for $1 USD.
As the situation in Syria escalated into its second year, the average salary decreased by about $75 USD, falling to approximately $105 USD at an exchange rate of 95 pounds for $1 USD. By the spring of 2013, the value of the Syrian pound depreciated by approximately 52 percent compared to the USD. In reaction, the regime increased employee's salaries throughout the country by approximately 40 percent for those making 10,000 pounds or less. Salaries were also raised by 20 percent for those making between 10,001 and 20,000 pounds, and by 5 percent for those making more than 20,000 pounds. 
Although al-Assad's edicts increased average earnings to approximately 15,000 Syrian pounds, they still did not exceed $75 USD. The exchange rate had reached 200 pounds for $1 USD, and remained there throughout 2014.
In 2015, al-Assad issued a second edict that granted each employee a monthly living allowance of 4,000 pounds in addition to their salary, bringing the average salary to 18,000 pounds.  Continued depreciation of the price of the Syrian pound, however, reached 253 pounds for $1 USD, resulting in an average salary of $71 USD.
On September 23rd of the same year, the exchange rate climbed to 285 for $1 USD as a result of rising prices and continued decline of the Syrian pound. The regime then issued an edict adding an additional 2,500 pounds to employees' salaries, which brought average earnings to approximately 20,000 Syrian pounds, or $70 USD.
These biennial raises average between 5 and 9 percent, making the current average salary 25,000 Syrian pounds. Given today's exchange rate of 600 pounds, this means the average salary does not exceed $41 USD.
The Syrian pound is slowly dying due to the inability of the regime to limit its collapse through interventions that the Central Bank described as "shy." Syrian citizens no longer heavily rely on these interventions and, in the absence of a quick political solution, will remain alone in facing a wave of rising prices associated with the lower purchasing power of the pound.
if you think the article contain wrong information or you have additional details Send Correction