Locals Wounded in Teir Maalah as Aid Convoys Enter Rastan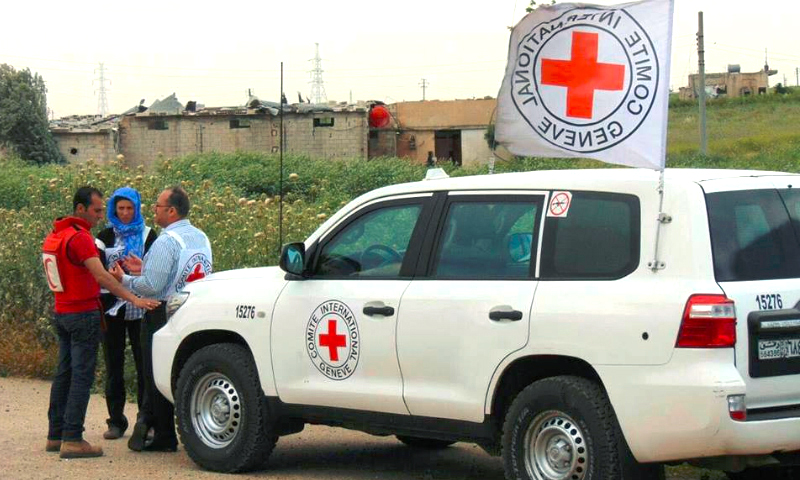 Regime forces struck the town of Teir Maalah with mortars while a humanitarian aid convoy entered the town en route to the city of Rastan on the afternoon of Monday, April 25.
The Homs Media Center reported that a mortar fell on the town, wounding a number of civilians, one of them critically, as the second batch of the humanitarian aid convoys traveled toward the besieged Rastan.
The first aid convoy composed of 65 trucks entered Rastan on April 22, and unloaded its delivery to a Red Crescent point in the city over a 24-hour period.
According to the Red Crescent, 35 volunteers participated in unloading the convoy, which contained flour, hygiene kits, mattresses, tarpaulins and insulation, in addition to adult diapers, medicine, foodstuff (peanut butter and nutrients), and school materials for children. The Red Crescent said it had enough to meet the needs of 24,000 families for a month.
The city and other towns of the northern Homs countryside live in dire humanitarian conditions, in light of the siege which has been imposed for around three years, as well as the continuous bombardment with rockets and barrel bombs, which have increased in frequency since the start of last week.
This article was translated and edited by The Syrian Observer. Responsibility for the information and views set out in this article lies entirely with the author.
if you think the article contain wrong information or you have additional details Send Correction