Assad's Forces Take Control of ISIS Villages in East Aleppo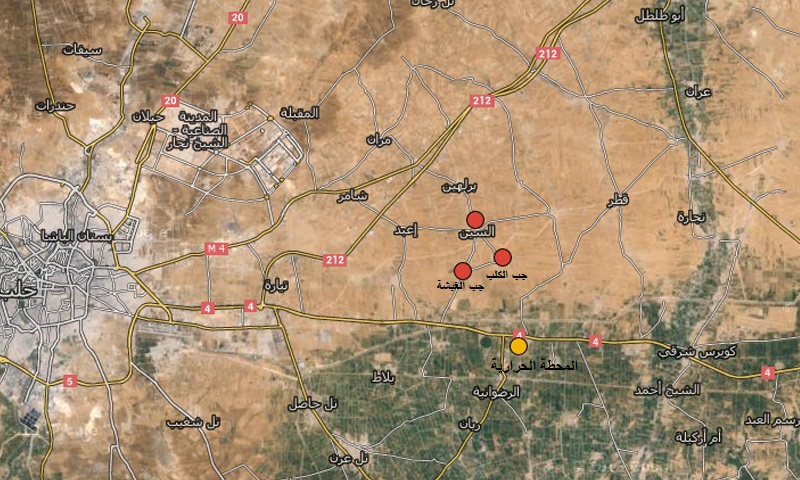 Regime forces seized four villages in the eastern countryside of the city of Aleppo after the withdrawal of the Islamic State group on Thursday, February 4, in an effort to reinforce their presence in the area of the Aleppo thermal power station.
Sources reported that Syrian government forces, supported by foreign militias and with Russian air cover, took control of the villages of al-Sin, Jeb Ghabsha, Jeb al-Kalb, and Aleena in the eastern countryside, all of which are north of the thermal power station.
Social media accounts loyal to ISIS did not confirm or deny news of the capture, saying only that 20 fighters from the regime its allies were killed during the battle for the village of al-Sin.
These battles come as a continuation of the wide military campaign during which regime forces broke the siege of Kweiris military airport, expelled ISIS from surrounding areas, and arrived in the areas surrounding the thermal plant.
This article was translated and edited by The Syrian Observer. Responsibility for the information and views set out in this article lies entirely with the author.
if you think the article contain wrong information or you have additional details Send Correction