Russia announces Syrian regime control over Tishrin dam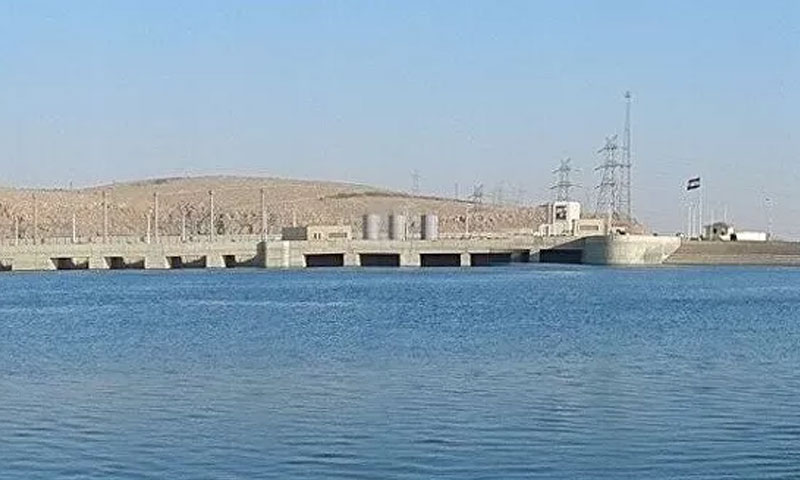 Russian media outlets reported that Syrian regime forces regained control over the hydroelectric power station at Tishrin dam on the Euphrates River near the city of Aleppo.
RIA Novosti, a Russian news agency, declared that Russian military police along with the Syrian regime forces conducted joint patrols on Monday, 18 November, in the vicinity of the dam.
On 17 November, a spokesperson for Russian forces in Syria, Boris Vomitshev, announced in a joint press conference with leaders from the Kurdish "Autonomous-Administration of North and East of Syria (NES)", that Syrian regime forces re-took control of the Tishrin dam, pointing out that it is the second largest power plant in Syria.
The Kurdish ANHA news agency quoted the joint chairman of the military council of Ayn al-Arab/Kobane, Esmat Sheikh Hassan, as saying that their meetings with Russian were aimed at protecting the region from the attacks of the Turkish army. He added, "we will work together to build a democratic Syria."
Tishrin dam
According to Boris Vomichchev, Russian engineers supervised the construction of the Tishrin dam on the Euphrates River about 20 years ago, in 1999. The dam lies 90 kilometers from the city of Aleppo. The hydroelectric plant produces about 630 MW.
The Tishrin dam, creates a large reservoir, Lake Tishrin, with a surface of around 155 square kilometers. The storage capacity of the lake reaches 1.9 billion cubic meters of water.
The dam is the first dam on the Euphrates basin as it enters Syrian territory.  The dam is located around 33 km south of the city of Manbij, 115 km east of the city of Aleppo, and 80 km south of the Syrian-Turkish border.
The dam is of strategic importance within the Syrian electric power sector. It stands as a link between the provinces of Aleppo and Raqqa and is an essential source of electricity generation for the Aleppo province.
Conflicts over the dam
The Syrian regime lost control of the dam in 2012 after a siege by large factions from the Free Syrian Army.
In May 2014, the so-called Islamic State (ISIS) wrested control of the dam. In February 2016, the international coalition expelled ISIS militants from the dam and allowed the Syrian Democratic Forces (SDF) to take control of the site.
Sputnik, a Russian news agency, said at the end of 2018, that Syrian regime forces regained control over the Tishrin dam as part of the Manbij agreement with the SDF.
if you think the article contain wrong information or you have additional details Send Correction