Journalists in northeastern Syria under heavy scrutiny by the SDF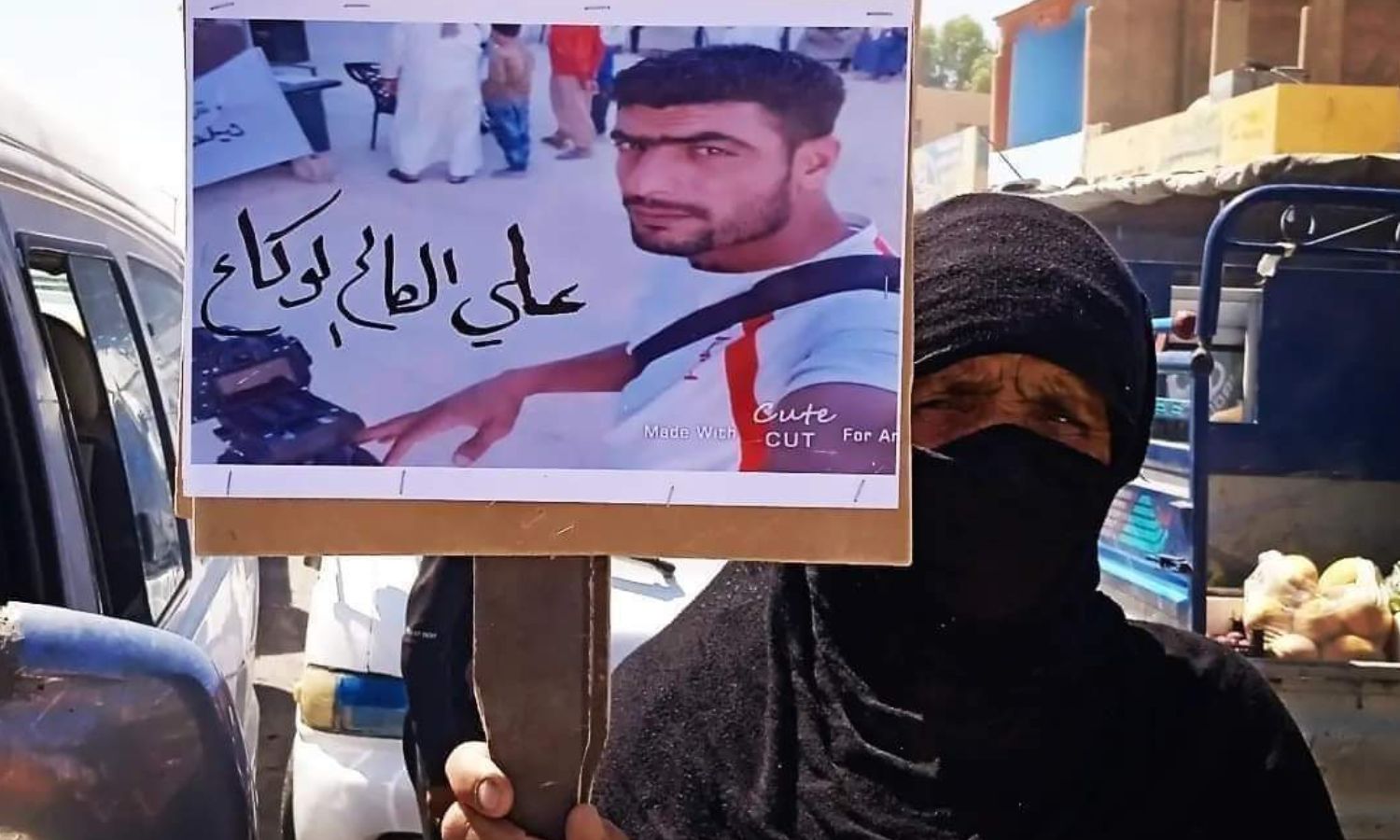 Enab Baladi – Deir Ezzor
There have been repeated cases of harassment of media professionals and journalists by the Autonomous Administration of North and East Syria (AANES) and its military wing, the Syrian Democratic Forces (SDF), through repeated arrests of Kurdish and Arab journalists from the northeastern region.
Ismail, a freelance Arab journalist working in the Deir Ezzor countryside within the part under the control of the US-led SDF, spoke to Enab Baladi that he faces great difficulties in exercising his professional freedom as a journalist due to the prohibition of working with any media platform, television channel, or media outlet that is not in harmony with the de-facto forces, each of which controls a region in Syria.
There is no law that protects media professionals and media workers from arrest, in addition to the absence of a union that protects their rights, which increases the challenges and suffering of journalistic workers in the region.
The Autonomous Administration imposed a special law for journalists and media outlets that limits their freedom of work, and the articles that protect them in the law are not in effect, such as an article in the law that grants "a work credential to correspondents of local and foreign media outlets, after accepting their accreditation, including independent journalists," which prevents any journalist or media outlet from working in the region without a license from the Autonomous Administration.
Ismail, who requested that his full name not be mentioned for security reasons, explained that media cards are only granted to media professionals working within media outlets affiliated with the Autonomous Administration, which indicates a restriction on the freedom of media professionals in general, as security research is being conducted about their activities and coverage, in addition to monitoring their accounts on social media.
Multiple challenges
Ibrahim al-Hussein Hassan, a pseudonym, a journalist from Deir Ezzor, told Enab Baladi that professional journalistic work and exploring information in areas under SDF control constitute a "major challenge," given that going to the areas of events and conducting interviews with the conflicting parties is a near-impossible mission in this difficult context," he said.
Hassan, who preferred to hide his true identity for security reasons, says that even discussing routine, non-political topics, such as food and fuel supplies, can arouse the displeasure of the authorities.
He also pointed out the additional challenges he faces in his work, as it is difficult for him to collect information from local residents who prefer to stay away from the cameras.
Hassan finds it difficult to conduct interviews with some officials who do not see themselves as "obligated" to share information with the media because "they continue to receive salaries without fully performing their responsibilities," according to his statement.
The local journalist accused the SDF of spreading "false and inflammatory" information against him through chat groups on the WhatsApp and Facebook platforms, accusing him of dealing with Hayat Tahrir al-Sham (HTS).
The messages stressed the need to arrest the media activist before he left for northern Syria, according to a statement by the local "Al-Sharqiya Post" network, which reported that Hassan and the network were being subjected to a campaign of "distortion and fabrication of charges," which sparked solidarity from a number of activists with the network and calls to secure the necessary protection for it.
Mazyad, a media activist in the Deir Ezzor countryside, told Enab Baladi that he faces "great difficulty" in going out to photograph events in the desired manner, noting that there is fear of military patrols searching cell phones and cameras to discover media workers, while there is "concern" about posting articles that conflicts with local policies.
He added that there is an activity to monitor social media sites and follow up on any activity that violates the policy approved by the Autonomous Administration.
Mazyad, who requested that his real name not be mentioned for security reasons, pointed out that any media activist noticed in a place publishing events that contradict local policy could be arrested later, as happened with media activist Saleh al-Wakaa, who was arrested in February 2021, after participating in a meeting held at the Hajeen Hospital in the presence of the International Coalition.
Enab Baladi met a relative of Saleh al-Wakaa, who reported that he had been sentenced to seven years in prison. He added that the al-Wakaa family suffers from difficult living conditions because he is the sole breadwinner for his family, and he is the father of five children and has two wives.
Enab Baladi tried to contact the media department in Deir Ezzor and Qamishli, affiliated with the Autonomous Administration, to respond to the accusations, but it did not receive a response until the moment the report was published.
The SDF arrested journalists Ahmed al-Ajour and Melhem Al-Ma'ishi, who work for the Baz agency licensed by the Autonomous Administration, on August 28, against the backdrop of the arrest of the leaders of the Deir Ezzor Military Council.
On September 2, SDF also arrested Marwan Sheikh Issa, director of the agency's legal office.
In 2021, media activist Hossam al-Qass was arrested by unknown assailants after they beat him in the market area in the center of the city of al-Malikiyah, east of al-Hasakah, according to the Syrian Network for Human Rights (SNHR).
In July 2021, the Autonomous Administration issued a statement denouncing the accusations of human rights organizations and international journalistic organizations against the SDF of violating the rights of journalists in its areas of influence, describing them as "campaigns that attempt to target the Autonomous Administration and distort the facts."
if you think the article contain wrong information or you have additional details Send Correction