Fiber internet in Syria for the rich only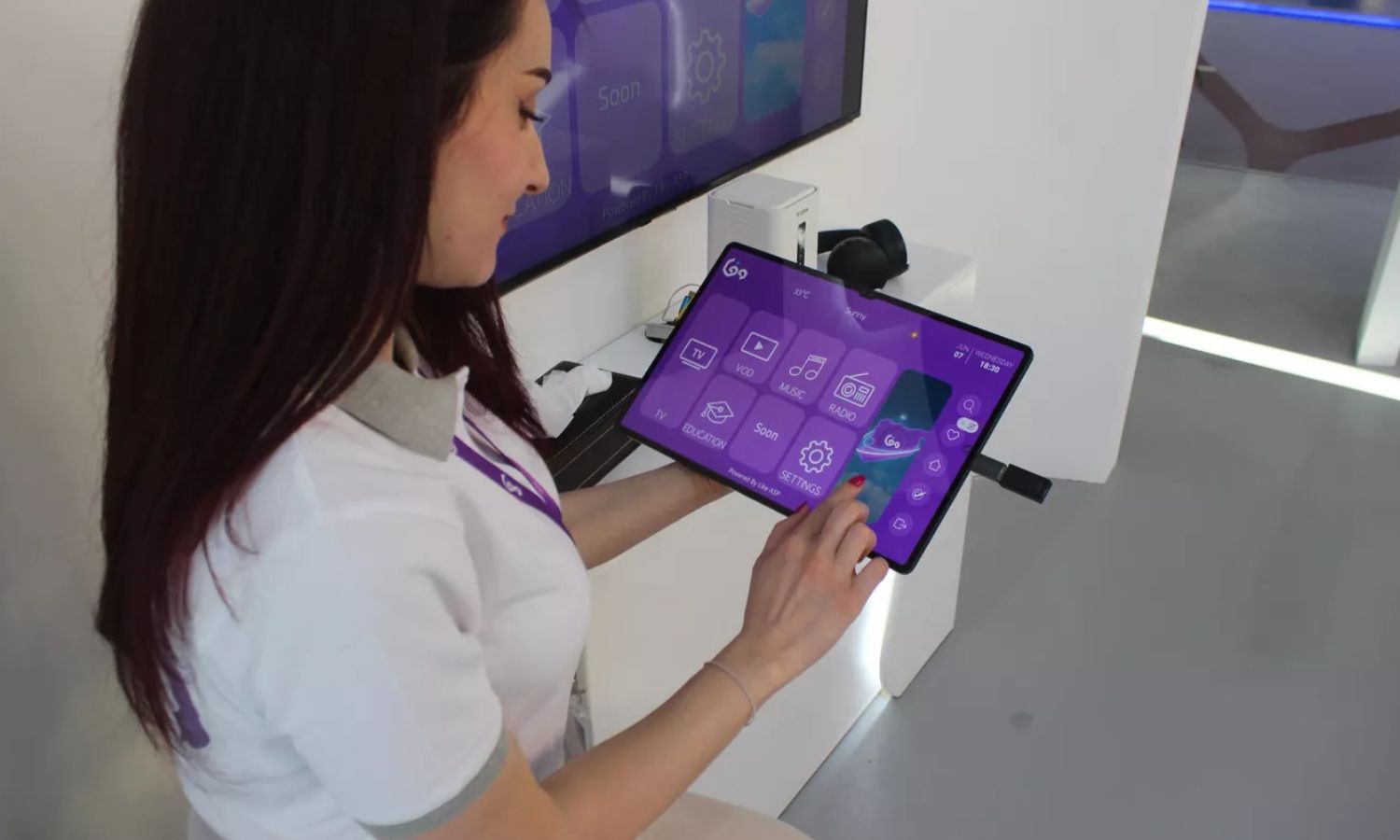 Since 2002, a transcontinental network of 250,000 kilometers of submarine fiber optic cables has been installed. By 2020, over five billion kilometers of those cables had been deployed around the world. However, in Syria, there are currently only five thousand subscribers to the "Fiber Net" service that relies on these cables.
The Syrian Telecommunications Company told the government newspaper Al-Baath earlier this November that the total number of "Fiber Net" subscribers in Syria does not exceed five thousand to this day. The company justified this by citing the high costs of installation and the necessary infrastructure, which require new excavations to extend and connect the network to various areas.
The company acknowledged its inability to achieve its strategic plan for this year, which aimed to install 7,000 new fiber-optic internet lines, as only 1,500 lines were realized.
For the rich only
The Syrian Telecommunications Company explained that it launched the "Fiber Net" service in well-known areas "characterized by the presence of user segments with good financial capacity compared to the reality of subscribers in other areas, with the financial ability to pay for fiber cables subscription services." These areas include Damascus, Aleppo, Homs, Hama, Tartus, Latakia, As-Suwayda, and Daraa.
The high costs of the service have led to increased subscription fees, making them beyond the reach of the majority of the population due to their weak purchasing power. Monthly fees for Fiber internet services start at around 63,000 Syrian pounds for an 8 Mbps home package and can exceed 600,000 pounds for business packages, excluding installation fees and costs, which can reach 100,000 pounds.
Through "Fiber Net" technology, a high-definition movie with a duration of two hours can be downloaded in seconds, compared to waiting for 30 minutes or more using a 20 Mbps DSL internet connection, which is the most common type in Syria.
Areas under the control of the Syrian regime suffer from slow internet speeds in both landline and cellular connections.
Syria ranks 179th out of 181 countries in terms of landline internet speed, which relies mostly on copper electrical cables using DSL technology, according to the "Speedtest" website that tracks internet speeds.
Syria also ranks 132nd out of 141 countries in terms of internet connectivity via mobile networks. So far, the "5G" technology has not been introduced to the country, as the government restricts it to Wafa Telecom company, the third operator in Syria.
What are its features?
"Fiber Net" or Fiber-optic Internet is a broadband connection that can reach speeds of up to 10 Gigabits per second (Gbps) in some areas.
This technology uses fiber optic cables, which can transmit data at speeds of around 70% of the speed of light. In addition, fiber optic cables are not susceptible to harsh weather conditions like other types.
Fiber optic cables have minimal interruptions compared to other cables, and they are resistant to electrical interference. These cables transmit information through optical signals instead of electrical signals through copper cables.
if you think the article contain wrong information or you have additional details Send Correction