Arrests campaign tracks Latakia activists; Anticipation and caution prevail on coastal region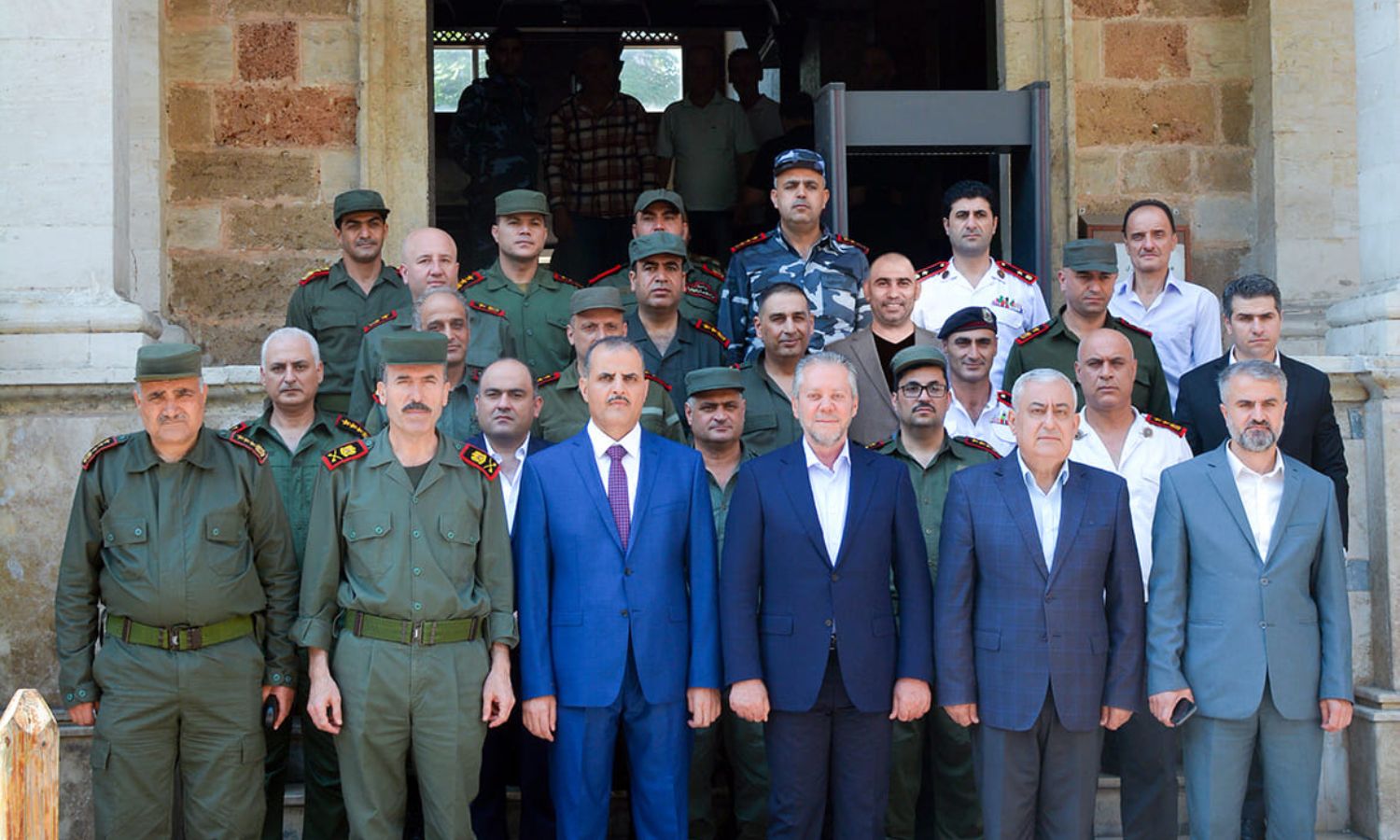 The coastal cities of Latakia and Jableh have witnessed a state of cautious calm and anticipation of upcoming protests following an arrest campaign by the security services, targeting local activists and people accused of affiliation with the "August 10 Movement."
A source in the State Security branch in Latakia (who spoke on condition of anonymity) told Enab Baladi that a wave of arrests was launched by the intelligence services during the past two days, amid a state of top security alert, especially after photos of the regime's head, Bashar al-Assad, were torn down in Latakia and Jableh.
According to the source, the arrests included people suspected of joining the "August 10 Movement," which was announced recently and whose members circulated protest papers in regime-held cities.
Enab Baladi's local reporter in Latakia monitored a state of fear, caution, and anticipation among the people. It also monitored night military patrols in Jableh, represented by vehicles of security personnel.
The local reporter said residents began to warn each other (circles close to each family) of the danger of arrest or to talk about the protests in the southern cities of As-Suwayda and Daraa, which are witnessing a movement calling for the overthrow of the regime, which has increased in frequency recently.
A state of cautious anticipation prevails in Latakia governorate, whose people have been exhausted by poverty, amidst a large influx of rumors stating that young men and women are taking action against past decisions, such as raising the price of fuel and lifting state subsidies, without providing any benefits to citizens, most of whom go to bed hungry as a result of low salaries and scarcity of job opportunities.
Appeal and challenge
On August 20, the daughter of activist Ahmed Ibrahim Ismail appealed to turn her father's arrest in Latakia governorate into a public opinion case and to help him get out after his arrest by the Military Security after he criticized the living conditions and the "corruption" of the Syrian government.
Ismail is considered one of the activists who adopt an opposition discourse, whether against the regime or the opposition and expresses his rejection of foreign occupation in Syria by different powers.
His daughter said, in a live broadcast on her father's Facebook page, that his manager at work asked him, on the morning of August 20, to come to sign papers, but the activist suspected that something was going on, so he left his cell phone with his family and asked them to write a post in case he was subjected to any harm.
The young woman added that about an hour and a half after her father left, two members of the "Military Security" came to them and asked the family to hand over the activist's phone, saying that he was fine and left the house.
She demanded that the arrest be turned into a public opinion case so that his family could check on him and help him secure his medicines and food.
The name of Ayman Fares, who is from the city of Baniyas, is still widely circulated on Facebook after he appeared, on August 19, through a video recording in which he challenged Bashar al-Assad to come and arrest him alive if he could instead of sending security personnel to arrest him. It appears that he was subjected to a "failed" arrest attempt.
Fares is considered one of the activists against the authorities on the Syrian coast, and he formed, with journalist Kenan Wakkaf, a prominent duo against oppression and the practices of government agencies in Tartus governorate.
if you think the article contain wrong information or you have additional details Send Correction