Despite army staff warning, officers sell unmetered electricity to merchants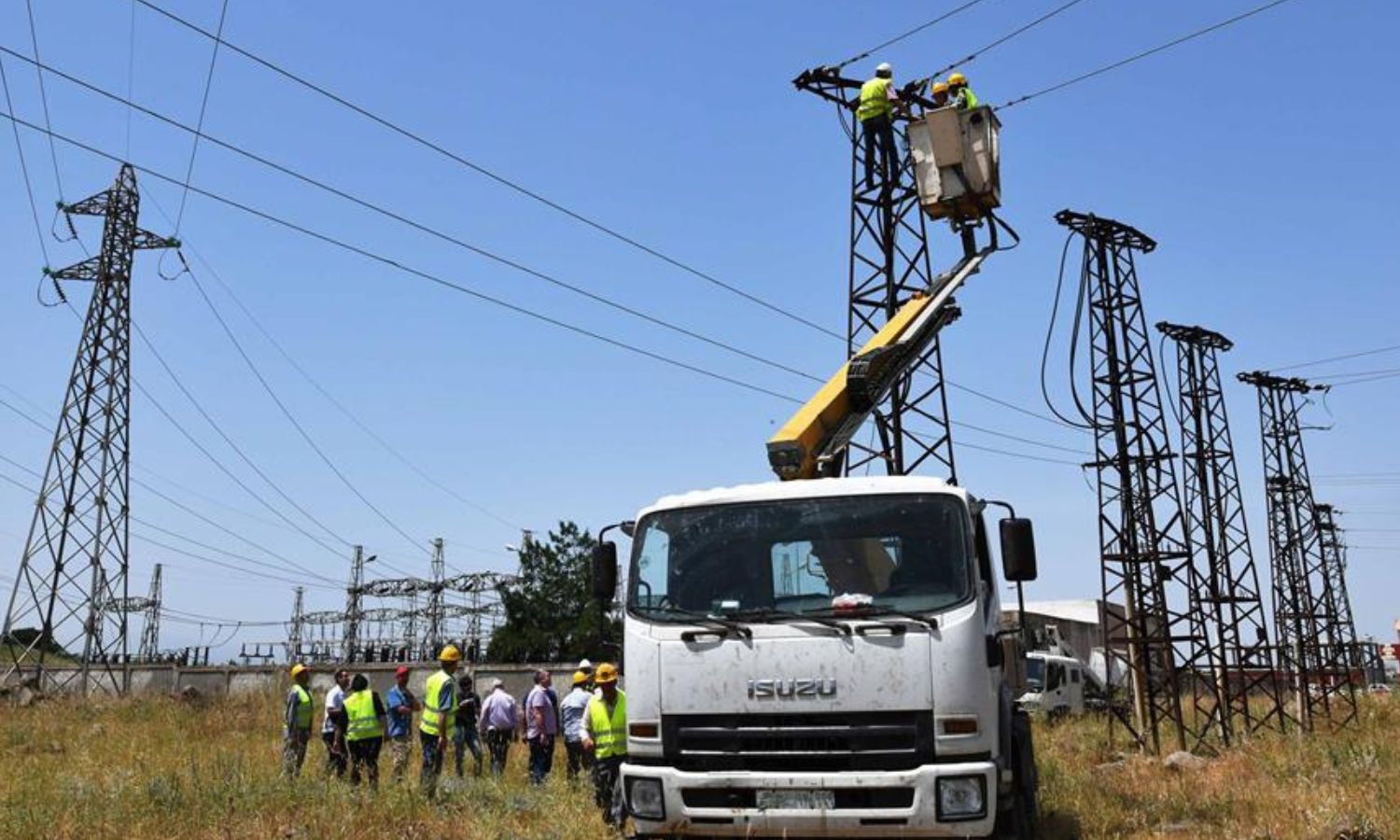 The General Staff of the regime's army ordered the commanders of military units to warn all military personnel not to allow anyone to draw electricity "exempt from rationing" from networks that supply military sectors and institutions with electricity.
The circular issued by the General Staff on March 11, a copy of which was seen by Enab Baladi, included that through monitoring, it was found that some people and office owners were drawing electricity from state institutions that are exempt from rationing in an "illegal" manner, without installing meters or notifying the Electricity Corporation.
The circular called on the military commanders to alert all personnel to report any violation, under penalty of accountability for any case that is overlooked, and to inform the Military Intelligence Division of these violations.
Despite written warning, illegal sale continues
All military establishments and units are connected to uninterrupted electric supply lines that are exempt from rationing, and the electric current is not interrupted except in exceptional cases of breakdowns.
On the other hand, the commanding officers in the military sectors in most cities and towns exploit the line that is exempt from rationing by selling the electric lines to merchants and industrialists adjacent to the institutions and sectors, even after the issuance of the Army Staff circular, according to what Enab Baladi monitored.
One of the factory owners who buys an electricity line from a military unit (who spoke on condition of anonymity for security reasons) told Enab Baladi that he moved his factory near the 26th Air Defense Division in Damascus countryside to benefit from the electricity line that is exempt from rationing, in exchange for paying 700,000 Syrian pounds (about $80) per month to one of the officers.
The factory owner explained that the cost of obtaining electricity through diesel engines or solar energy is very expensive, as he needs a monthly minimum of six barrels of diesel, the price of which is about seven million pounds per month, while he gets electricity continuously by purchasing it from the army officer at a lower price from the cost of purchasing one fuel barrel.
The last 12 years have exacerbated the service conditions related to electricity to a large extent in the areas controlled by the Syrian regime, as the per capita share of the state's electricity consumption has become 15% of what it was in 2010, according to a research study prepared by Dr. Sinan Hatahet and Dr. Karam Shaar in September 2021.
According to the 2022 classification of the Global Risk Organization, which specializes in risk management services, Syria ranked 196th, first in the list of the most corrupt countries among the countries ranked after Yemen, Congo, and North Korea.
Transparency International ranks Syria 178 out of 180 countries in its 2021 Corruption Perceptions Index.
if you think the article contain wrong information or you have additional details Send Correction