Syrians seek psychological therapy in Turkey but "too expensive"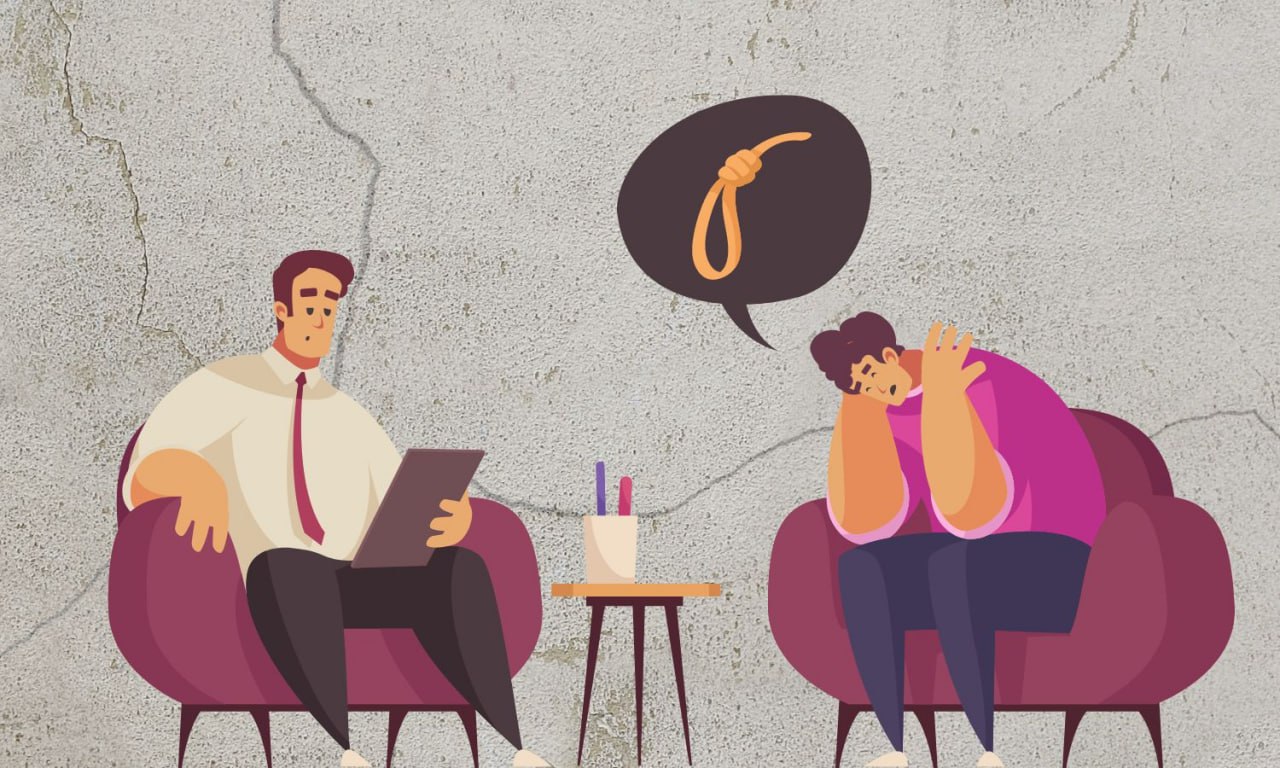 Enab Baladi – Lujain Mourad
"Despite my mother's great concern and excessive fear for us, I have not been spared the harm that I have suffered since my childhood." With a trembling and hesitant voice, Nour, 25, began talking to Enab Baladi about the reasons for her need to see a psychiatrist.
At the age of ten, Nour was harassed by the owner of a shop on a street a few kilometers away from her home in Aleppo, which brought up negative thoughts and feelings that she could not get rid of on her own.
Nour's problem was exacerbated by the many moments of fear and anxiety she experienced back when she lived in Syria before she experienced further fear and stress in her new life as a refugee in Turkey.
"I began to feel numb in the left side of my body and my face, accompanied by a tremor in my hand for which I had no known organic cause, to realize that there was no escape from psychotherapy," Nour continued.
After the conflict imposed harsh conditions on most Syrians, turning their lives into a spiral of fear, many Syrian refugees in Turkey could not overcome this because of the lack of stability in the lives of most of them.
While the World Health Organization (WHO) has predicted that approximately one in 10 Syrians is expected to be living with a mild to moderate mental health condition following the ongoing conflict, Syrians residing in Turkey face difficulties in accessing mental healthcare services. As observed by Enab Baladi, this is due to reasons linked to the high wages of specialists and psychiatrists compared to the living conditions of refugees.
During their interview with Enab Baladi, both Turkey-based psychiatrist Jalal Nofal and psychologist Alaa al-Dali agreed that the high cost of psychotherapy sessions was one of the main reasons why Syrian refugees in Turkey were reluctant to receive treatment.
According to an Instagram opinion poll conducted by Enab Baladi, 82% of the voters attributed their failure to see a doctor or psychologist in Turkey, if needed, to the high costs of mental healthcare services, while 18% of the voters attributed this to concerns of society's negative view (stigma).
"The cost is too high"
After a long search for a good doctor, many people recommended Nour to see a well-known doctor in Istanbul to consult him about her health condition, which began to worsen over time.
"One dollar per minute," Nour said, marveling at the cost of a treatment session with the recommended doctor. This prompted her to temporarily abandon the idea of undergoing psychotherapy.
Enab Baladi reached out to the doctor and the center where he works but did not receive a response until the moment this report was prepared.
The young woman and her family live with her brother and his wife, having become the sole breadwinner of the family as a result of her father's aging and his inability to land a job in the country of asylum.
"The cost is too high" Nour complains about the high cost of treatment sessions at most psychotherapy centers to which she has reached out. The lowest cost is 400 Turkish liras per session, while Nour needs a minimum of ten sessions.
"This is my destiny, and I have to accept it," says Nour after having reached a state of despair where she senses the need to live with her condition before a "miracle" saved her from it.
"The Syrian organization in which I volunteer learned about my condition through one of my friends, which prompted it to take care of the cost of most therapy sessions," Nour continued. The psychotherapy center offered the remainder of the sessions free of charge.
Burden-alleviating initiatives
Some Syrian and international organizations and mental health centers have gone to offer free treatment sessions when needed.
Prior to the organization-sponsored psychotherapy, Nour resorted to psychiatric sessions through organizations providing these services free of charge, but it was "useless," she said.
The young woman criticized certain organizations' lack of interest in patients in the event that treatment services were offered free of charge.
"I received psychotherapy sessions free of charge, but they were effective and useful and contributed to a dramatic improvement in my condition," Nour continued, noting that the lack of interest of organizations and centers in patients receiving free services "should not be generalized."
In August 2022, the United Nations Development Program (UNDP) in Syria made available a service to provide psychosocial support to the population under the name "Fadfada."
The Syrian Nafsaji for Psychological Empowerment platform also provides free services on a regular basis.
No controls
The practice of psychotherapy in Turkey requires an equivalence certificate and several procedures and conditions that many Syrian specialists and doctors could not meet.
This has imposed on many of them to work within organizations or simply conduct online therapy sessions in the absence of a specific regulating authority for the said profession.
The psychiatrist, Jalal Nofal, attributed the arbitrary nature of the fees of doctors and psychologists and their unconformity with the financial status of Syrian refugees to the absence of controls.
As observed by Enab Baladi, psychiatrists and psychologists in Turkey charge 400 to 1000 Turkish liras per session.
Fears of randomness
Doctor Jalal Nofal fears the activity of many people who claim to be able to provide treatment without having the necessary certificates or expertise.
Several well-known people on social media do not have sufficient medical background to provide healthcare services, which can contribute to the deterioration of the patient's condition.
Specialist Alaa al-Dali believes that the random provision of treatment and medical advice from unqualified people can cause serious consequences, thus further exacerbating the patient's condition.
Fears of randomness prompted the Syrian Association for Mental Health (SAMH) to request the certificates of Syrian doctors and specialists so that the association would be a reference for patients. However, a limited number of them agreed to that, according to Dr. Jalal Nofal.
The doctor considers that the patient's request for access to the therapist's certificate is legitimate and a form of patient self-protection.
"The word is the doctor's tool"
Turkish state hospitals provide psychotherapy to holders of the Temporary Protection Card (Kimlik) free of charge, but the language is a barrier to many of them.
"I can review a Turkish doctor about any organic disease, but the idea of explaining a mental health condition in detail in a language that is not my mother tongue seems complicated," Nour said, justifying why she did not review a doctor in Turkish state hospitals.
Although hospitals provide interpreters, or translators, within their cadre, Nour considered that the presence of a third party during treatment sessions leads to patients losing their confidence and privacy, especially when their condition is linked to a sensitive subject "such as harassment," as she put it.
Psychiatrist Jalal Nofal said that the word is the psychotherapist's tool, which makes the common language between the doctor and the patient an essential part of an integrated treatment journey.
"A psychiatrist cannot rely on Computerized Tomography (CT) scans or analyzes, which makes the patient's words the basis of their work," the doctor elaborated.
Dr. Nofal considers that having an interpreter during treatment sessions is not a good option in most cases for fear of the violation of the patient's privacy.
Also, the presence of an untrained translator can create a gap between the patient and their doctor, according to Nofal.
The presence of a trained specialist who follows up on the case, regardless of their nationality or language, contributes to the patient's improvement, psychologist Alaa al-Dali told Enab Baladi.
She added that understanding the factors and causes of the disease and providing integrated treatment requires the presence of a doctor or specialist familiar with the environment and the patient's social, psychological, and cultural background.
The effectiveness of online treatment
Many Syrian refugees in Turkey tend to receive online psychotherapy services as being less expensive in some cases or being provided free of charge by Syrian and international organizations.
The early diagnosis, especially in severe cases such as disorders in children, requires that the session be physical, according to specialist Alaa al-Dali. She pointed out that online sessions could be conducted later to follow up on some cases.
The psychiatrist Jalal Nofal also believes that the basis of psychiatric therapy sessions is physical, which makes online sessions require greater expertise and effort on the part of the specialist/doctor.
According to a statistic released by the World Health Organization (WHO) in 2022, 48% of people who witnessed the conflict in Syria developed depression and post-traumatic stress disorder (PTSD), as well as other mental disorders.
The number of Syrians who have taken refuge in Turkey since the start of the conflict in Syria is estimated at 4 million people, while the number of Syrians registered under Temporary Protection in the current year is 3,528,835 million Syrian refugees, according to a statistic released by the Turkish Presidency of Migration Management.
The decrease in the number of Syrians in Turkey is due to a lack of stability and the "voluntary return" plan, as well as the imposition of restrictions and complications on Syrian refugees that have placed an additional burden on them and prompted many of them to seek an alternative country of asylum.
if you think the article contain wrong information or you have additional details Send Correction