Northern Syria: People with crush syndrome face acute shortage of dialysis equipment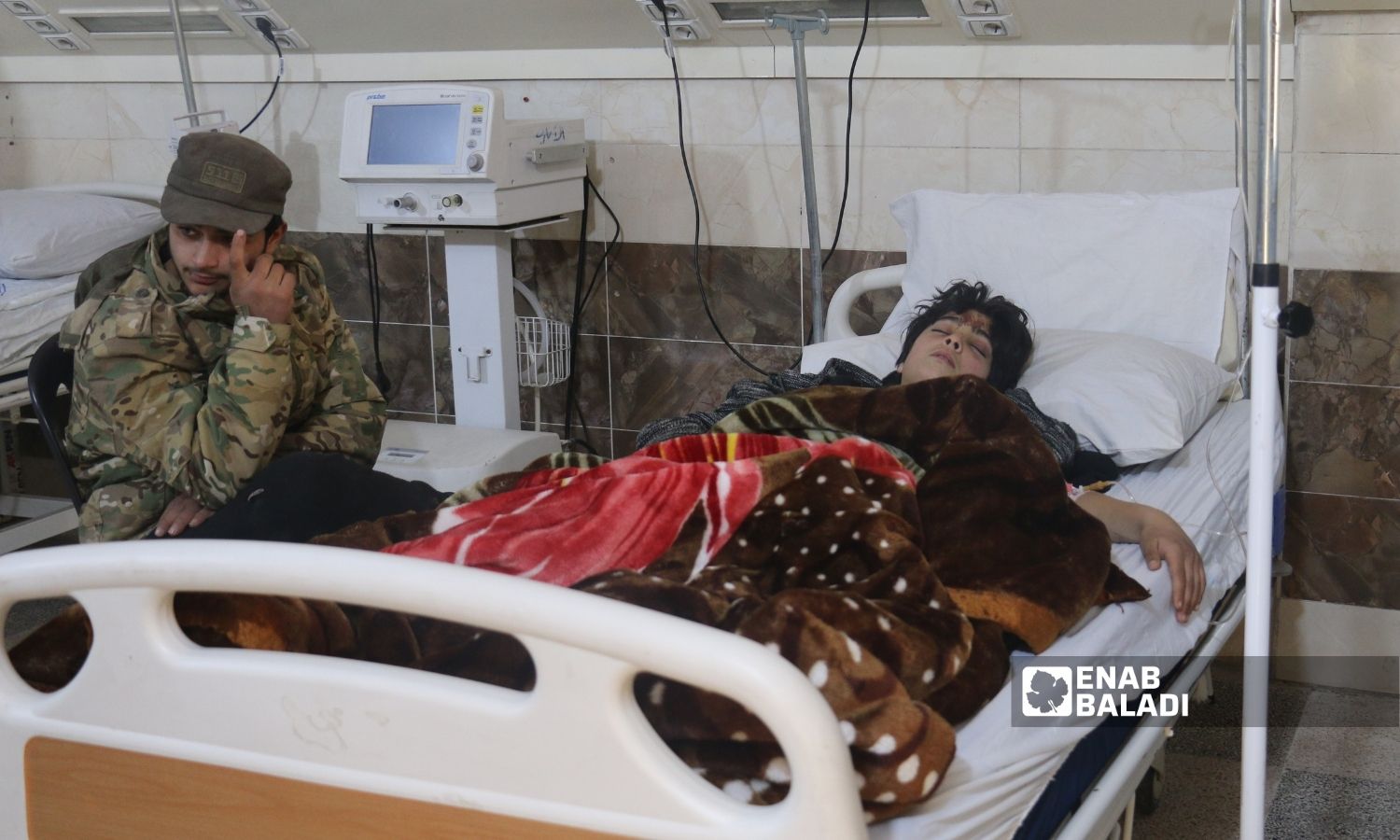 The medical sector in northwestern Syria suffers from an acute shortage of many medicines and supplies needed to deal with the number of casualties left by the massive earthquake that killed more than 40,000 people in Turkey and Syria since February 6.
The crisis exceeds the region's capacity to absorb, especially dialysis equipment which is an urgent need for survivors of the rubble.
Most of the quake survivors who were rescued from under the rubble are exposed to "crush injury," which is a very serious medical condition, as a result of the pressure on their limbs and parts of their bodies.
In the event that their health condition is not properly managed, they end up with renal failure, which may lead to losing somebody's life, and necessitates urgent dialysis sessions.
Crush syndrome
Crush syndrome is defined as the systemic manifestations resulting from a crush injury, which can result in organ dysfunction (predominantly acute kidney injury [AKI], but multisystem organ injury can also occur) or death. The manifestations of crush syndrome are the systemic consequences of muscle injury, specifically rhabdomyolysis, which commonly results in AKI.
Crush syndrome is the second leading cause of death in earthquakes, following direct trauma.
Crush syndrome can cause kidney failure, so those affected are forced to undergo dialysis in order for their health not to deteriorate or to increase symptoms that may threaten their lives.
Severe shortage of equipment
Imad Zahran, director of the media office of the Idlib Health Directorate, told Enab Baladi that the heavy number of casualties as a result of the massive earthquake has led to an acute shortage of equipment for dialysis sessions, as many patients need to undergo these sessions as a result of their crush syndrome.
So far, no medical aid has entered containing the requirements for dialysis sessions, specifically, according to Zahran, while the medical aid that arrived within the framework of relief and international medical aid was limited to very small quantities only.
There are about 50 public hospitals affiliated with the Idlib Health Directorate in northwestern Syria, which are now operating at full capacity, with the number of injured far exceeding their capacity, according to Zahran.
Afrin Health Director, Doctor Ahmed Haj Hassan, also confirmed that there is a significant shortage of dialysis equipment.
In order to remedy the shortage in the health sector, ten days after the earthquake, Haj Hassan told Enab Baladi that the region needs an integrated surgical hospital equipped with the best modern medical equipment, in addition to a specialized hospital for children, and a special department for dialysis equipped and supported by consumables.
The region also needs various medicines and many medical consumables, most notably orthopedic surgery equipment, and an MRI machine.
Dialysis is the alternative treatment option for kidney failure and aims to remove waste and toxic substances from the body and compensate for the loss of kidney function.
if you think the article contain wrong information or you have additional details Send Correction