Central Bank of Syria offers exemptions on organizations remittances in response to earthquake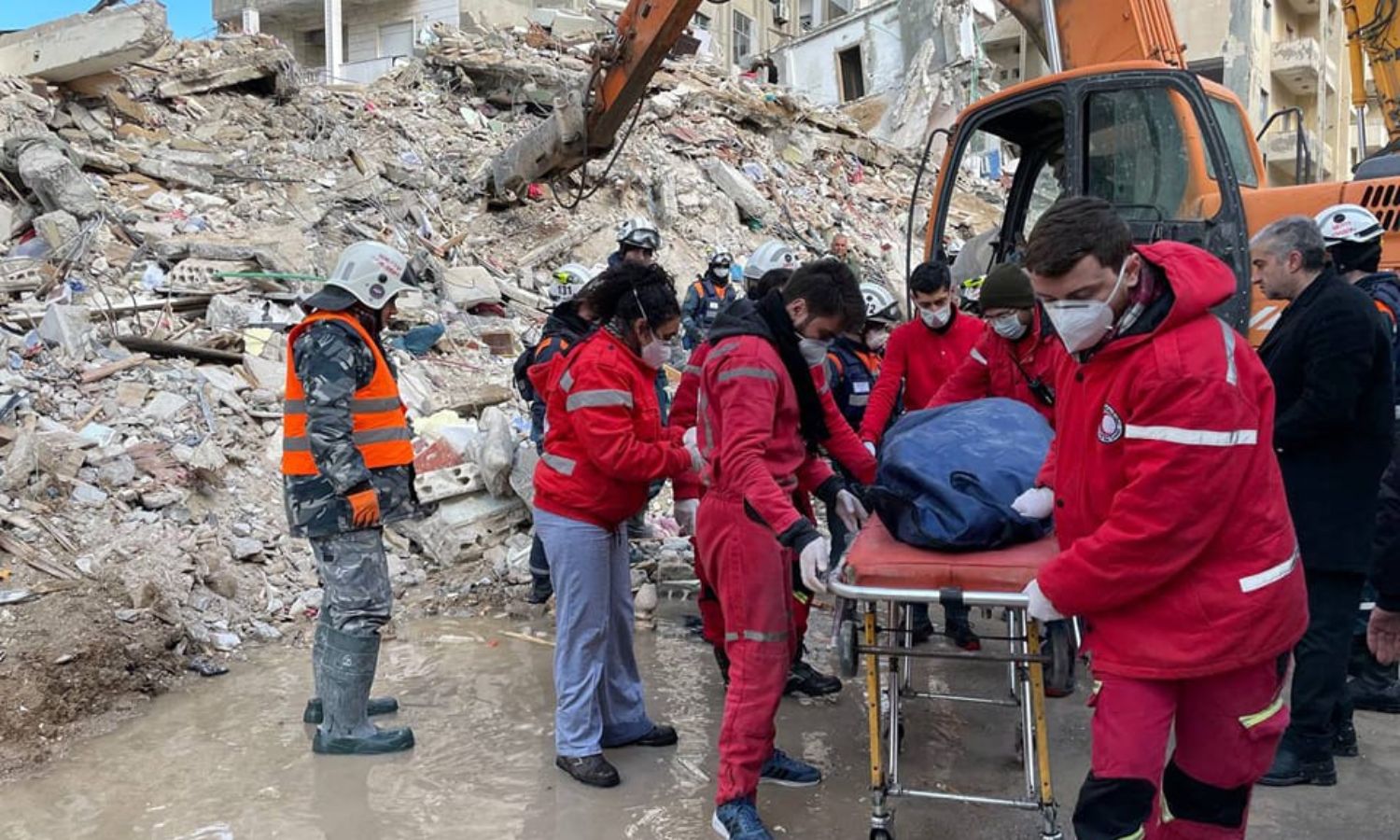 The Central Bank of Syria (CBS) on Thursday approved to apply the exchange rate of the remittance and exchange bulletin, which is close to the black market exchange rate, on the transfers of UN, international, and humanitarian organizations received for the purpose of emergency response to the earthquake that struck Syria and Turkey four days ago.
The regime's Central Bank said, in a statement that was not published through its official digital accounts, that the external remittances transferred for the purposes of emergency response to the earthquake are excluded from the provisions of Resolution "145/L.E."
The statement singled out specific organizations and bodies, which are the UN, its offices and affiliated bodies, humanitarian organizations and institutions, the Syrian Red Crescent, the Aga Khan Network, and bodies, consulates, embassies, and diplomatic missions.
The statement added that the exchange rate mentioned in the remittance and exchange bulletin will be applied on the date the transfer is received, provided that the equivalent transfer takes place in Syrian pounds either to a sub-account of the party to which the transfer was received for the purpose of transfers received to earthquake victims in Syria, or to one of the other accounts approved by Syrian banks.
The Central Bank indicated that exchange companies and banks to which remittances were received must adhere to processing the amounts received in foreign exchange in accordance with the provisions and decisions in force.
On February 2, the Central Bank raised the exchange rate of the dollar for remittances and exchange to 6,650 Syrian pounds and the exchange rate of the euro to 7,328 Syrian pounds, provided that it is periodically adjusted in line with the exchange rate against the pound on the black market.
The bank also amended the bulletin on Tuesday to 6,900 Syrian pounds for one dollar and the exchange rate for the euro to 7,405 pounds.
On Friday, the exchange rate of the dollar on the black market reached 7,350 Syrian pounds, while the price of the euro was 7,921 pounds.
According to bulletins issued by the Central Bank of Syria, there are four prices in Syria that are announced on a daily basis, in addition to an additional unofficial price, which is the black market price.
The US Treasury issued a decision exempting Syria from sanctions imposed under the Caesar (sanctions) Act for a period of six months, including all transactions related to the earthquake response.
The 180-day license allows the processing or transfer of funds on behalf of people from other countries to or from Syria in support of authorized transactions, as well as allowing all earthquake relief-related transactions that were prohibited under Syrian sanctions regulations.
if you think the article contain wrong information or you have additional details Send Correction