US grants $15 million for independent Syrian media, regime is angry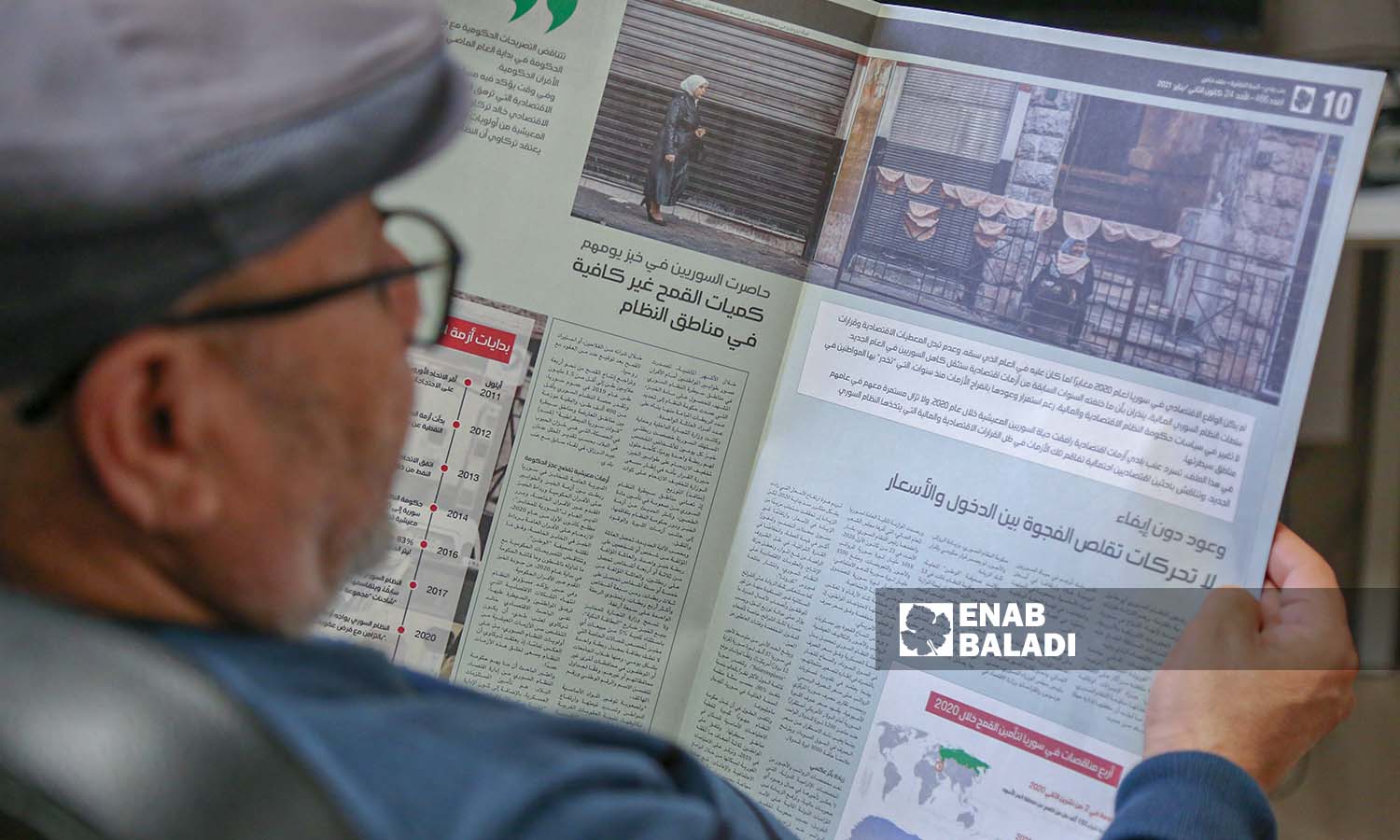 The US Department of State announced a grant of $15 million to support independent Syrian media.
The United States Department of State's Public Diplomacy team explained via electronic correspondence with Enab Baladi that the State Department had issued a public notice of funding opportunity for the project, with applications expiring on 16 February.
According to details shared with Enab Baladi, the list of media outlets that can apply for the grant includes non-profit organizations, for-profit organizations, private, public, or governmental higher education institutions, and public international organizations (click this link for more details).
According to details of the grant, the US Department of State aims to support programs to improve Syrians' access to impartial, accurate, and locally relevant information, to empower Syrian citizens, promote accountability, and combat violence and extremist narratives.
It also aims, among others, to combat misinformation, improve Syrians' competence to discern misinformation, improve the capacities of the Syrian media to counter regime-propagated misinformation in Syria, promote human rights and empower marginalized populations, address gender, support coverage of the Syrian political process to facilitate transparency and promote public harmony.
The US Department of State explained that the purpose of this funding is to strengthen the priorities of the United States government's policy in Syria by ensuring the permanent defeat of the Islamic State (IS) and al-Qaeda to counter violent extremism and support ceasefire agreements to reduce violence, expand access to humanitarian aid across Syria and to promote long-term, locally and internationally supported approaches to transitional justice, accountability and reconciliation, and providing a political solution to the Syrian conflict under the auspices of UN Resolution No. 2254.
The regime: Suspicious entities
The regime's government's Ministry of Foreign Affairs and Expatriates commented on the issue of the grant allocated by the US Department of State to support independent Syrian media by stating that "the United States providing millions of dollars to suspicious media outlets aimed at tarnishing the image of the Syrian state reflects an American insistence on continuing to mislead domestic, regional, and international public opinion and exposes the continuation of the attack targeting the sovereignty of Syria and interfering in its internal affairs."
According to a statement issued by the said ministry on Thursday, 19 January, such projects run by the US Department of State "aim to cover up the crimes of the United States in Syria and its protection of terrorists and separatists and theft of Syrian wealth and resources," as the statement put it.
The United States supports the Syrian Democratic Forces (SDF) in northeastern Syria, which the regime deems "separatist." It is also active in supporting Syrian civil society organizations and political parties, and currents opposing the regime.
if you think the article contain wrong information or you have additional details Send Correction