Idlib's high rents drive displaced people back to their villages on front lines with regime forces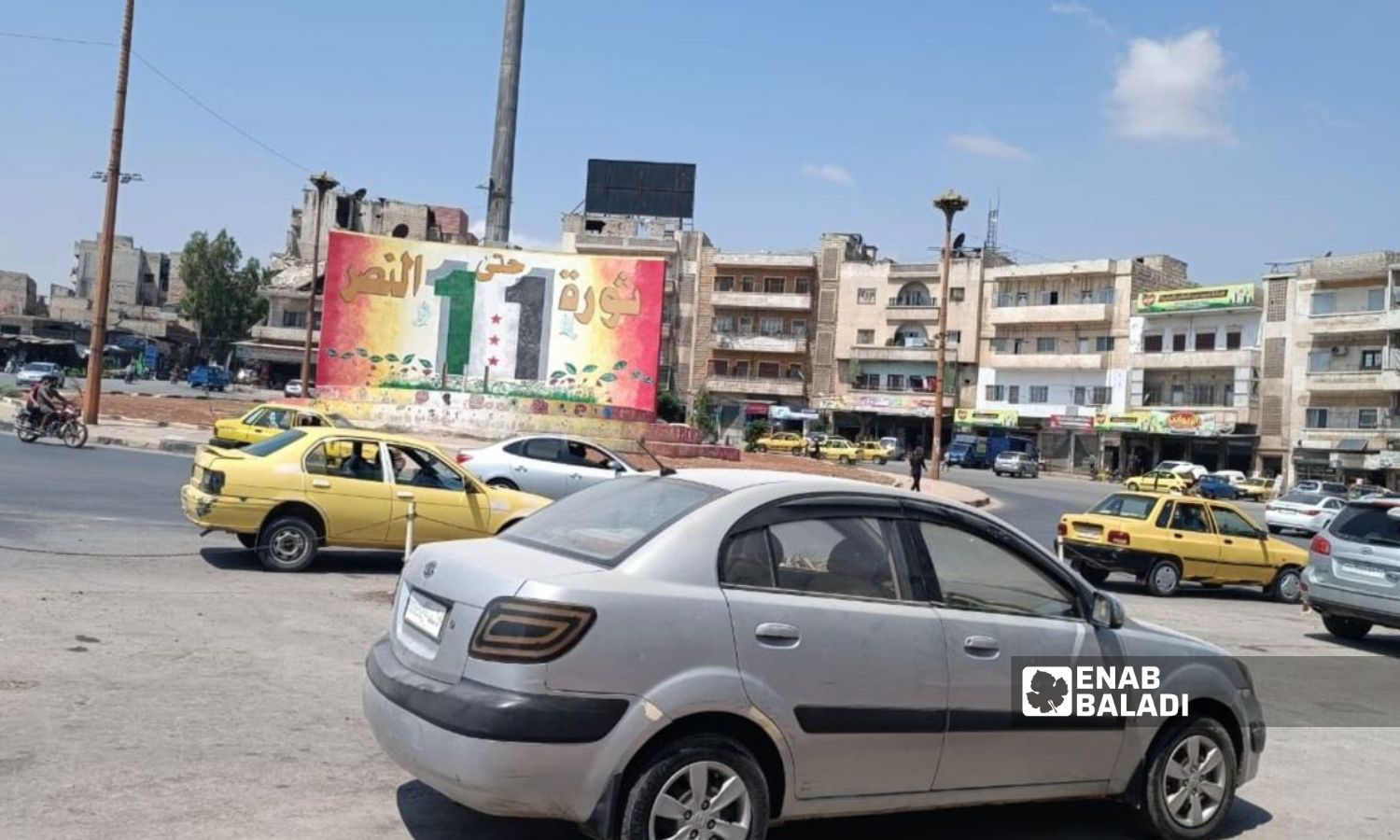 Idlib – Huda al-Kulaib
The 42-year-old Sarah al-Awad is no longer able to cover the high rents of houses in northern Idlib city, so she decided to return to her home in the village of al-Bara in Jabal al-Zawiya region, which is located on the front lines of the conflict between the opposition factions and the regime forces located nearby.
After the death of al-Awad's husband in a traffic accident four years ago, she became the sole breadwinner for her four children, exhausted by high prices, poverty, and lack of job opportunities, which was enough for her to make the decision to return to their home despite the great risks related to this decision, she told Enab Baladi.
The village is under constant bombardment by the Syrian regime forces and Russia, which caused partial damage to her house, but this did not prevent her from returning after she found the only shelter in her house.
Al-Awad was working in a sewing workshop in Idlib before the workshop closed due to repeated losses, and she was faced with the pressure to cover living expenses, as well as the rent of the house, which the owner decided to raise recently to 75 US dollars per month instead of 35 US dollars.
"We used to live in a small, dark house that hardly accommodated a family, yet we preferred to stay in it until our living conditions improved, but the situation took us from bad to worse after my work stopped and my options were few," al-Awad said.
Most of the displaced families live in Idlib governorate in independent houses or building apartments. These tenants suffer poor living conditions and face the threat of eviction at any time, in light of the weak laws that regulate the real estate market in Idlib and protect tenants' rights.
Housing crisis and high rents
Many families live in a state of instability and constant readiness to search for housing alternatives with the crisis of high rents in Idlib and the setting of rental contracts for a few months, which allows the owner to increase the rent after the expiry of the contract period, especially since the family may be subjected to eviction, only to find its members on the street overnight.
This is what happened with Rabia al-Salloum, 54, who chose to return to her village in the southern countryside of Idlib after struggling to find a suitable home in Idlib city, she told Enab Baladi.
Al-Salloum is unable to find shelter for her family, which consists of her husband, who is paralyzed as a result of a previous injury from the Syrian regime's airstrikes, and five sons, as the greed of the owner of the house they lived in, and the increase in the rent, pushed her to risk returning to her home in the village of al-Fatirah, to live with her family despite the village's exposure to bomb every now and then.
Al-Salloum's decision came after her inability to obtain a shelter in light of the unprecedented price hikes in rents. "Even tents were far from reach, and we asked for a housing block for more than a year without any positive response until now." She remained silent for a while, continuing, "What other alternatives are there?"
While examining the soil of her land, which she has been displaced from for years, Siham al-َAby, in her 30s, said that she chose to return to her home, rehabilitate her agricultural land and work on it, despite all the circumstances.
"We are poor people, and we cannot afford high rents. The displacement situation seems endless. There is no hope or solutions in sight," al-Aby said.
She added, "We are no longer afraid of bombing and death after we have experienced a life of displacement and poverty. Our life away from our homes is more difficult than death."
Al-Aby was forced to return to her village, al-Ramy, in Jabal al-Zawiya region, after the owner of the "unequipped and dilapidated" house in Idlib, where they were living for free, forced them to pay a sum of 30 US dollars per month, and because she and her family consisting of her unemployed husband and six children were incapable of securing their living, she chose to return.
Rents for some houses in Idlib have risen to 200 US dollars per apartment, which does not exceed two rooms, or sometimes less, while the owner of the house is demanding a six-month advance payment amid the resentment of the displaced people looking for shelter, and their demand for an end to exploitation, especially in Idlib areas, Sarmada, al-Dana, and Atmeh, near the Syrian-Turkish border.
More than 6.9 million people are internally displaced within Syria, in addition to 14.6 million people who need humanitarian and other forms of assistance, the United Nations High Commissioner for Refugees (UNHCR) said last March.
About 5.9 million people need assistance to secure safe housing, and many still face challenges in accessing basic services such as education and health care, the UN agency assured.
if you think the article contain wrong information or you have additional details Send Correction