Medicine prices in Qamishli oscillate due to transportation, Fourth Division and dollar rate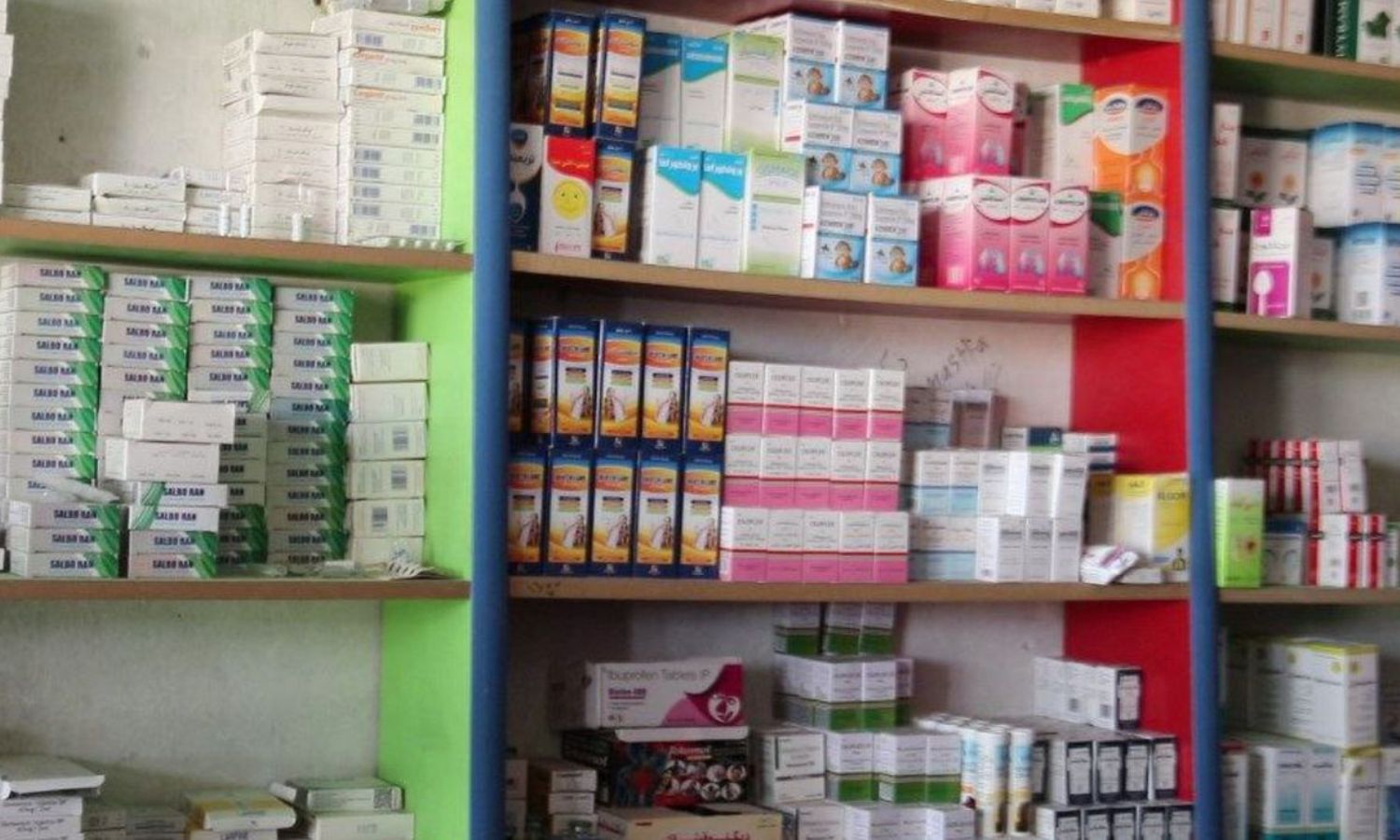 Qamishli – Majd al-Salem
Without the fruition of his efforts so far, the 55-year-old Shaalan al-Hassan has been trying for about three months for medical aid for his 20-year-old daughter through humanitarian organizations in the northeastern city of Qamishli.
Al-Hassan told Enab Baladi that his young daughter has suffered from recurrent convulsions since she was a child, and she needs medication for the rest of her life. The cost of one package of it is about 30,000 Syrian pounds (about 7 USD) which is sufficient for 20 days.
Al-Hassan was able to secure the prescription of medicine through several organizations that no longer operate today in the Kurdish-held region, including Doctors Without Borders and the Red Crescent, but now he is obliged to pay the full cost of the drug until an entity can secure it periodically.
There is no fixed price for the medicines he buys, he told Enab Baladi, as it often rises from month to month, and losing medicine from some pharmacies may force him to pay additional amounts, with the aim of the pharmacist securing a box of medicine for him only.
Residents of different towns in al-Hasakah governorate suffer from the high prices of medicines, and their prices vary from one pharmacy to another, and from one region to another, in addition to the loss of some of them, especially those needed by patients with chronic diseases such as diabetes, heart disease, stress, and neurological diseases.
Some residents may also be forced to use alternative foreign medicines, bearing their risks, "because they are of unknown source," or they may resort to securing them from Damascus or Aleppo through travelers coming from those areas.
Pharmaceutical warehouses behind price discrepancy
Pharmacist Mohammad al-Naim, 38, told Enab Baladi that it is not possible to fix a single price for a drug for a long time, regardless of its type, in his pharmacy in Qamishli.
He stressed the existence of a difference in the prices of the same medicines between pharmacies in the same region, citing the reasons for the discrepancy between suppliers, who raise prices due to the depreciation of the Syrian pound against the US dollar.
Pharmacies owners are trying to fix the prices of medicines as much as possible, with prices fluctuating and rising at the expense of their profits, in order to avoid complaints that are submitted against them as a result of matters "beyond their control," al-Naim said, considering that it is more useful to control warehouse prices in the first place.
Pressure on warehouses' owners
An owner of a pharmaceutical store (who reserved his name for security reasons) told Enab Baladi that there is a law that obliges warehouses to sell medicines at a "flat rate."
However, this cannot always be adhered to due to the difficulty of bringing medicine from the regime-controlled areas to al-Hasakah governorate, especially to the city of Qamishli, he added.
Warehouse owners are forced to pay bribes amounting to millions of Syrian pounds to the regime's scattered checkpoints, starting with the exit of medicines from the capital, Damascus, and the rest of the governorates, where there are drug factories until they reach al-Hasakah.
According to the warehouse owner, the value of bribes varies between one warehouse owner and another, according to the quantity and quality of the imported drugs and the method of shipment, whether it is by air through Qamishli airport or by land.
Also, according to the number of regime and security army checkpoints that the medicine trucks pass through, especially those of the army's Fourth Division, as royalties and fees are imposed that vary from period to period and "in dollars only," forcing the warehouse owner to add "all these costs" to the price of medicine and its profits.
One of the obstacles that put warehouse owners under "huge" pressure is that medicine orders sometimes take two to three months to arrive, which exposes them to loss and damage, or sometimes theft, under the pretext of continuous inspections.
This may lead to the loss of medicines worth millions of Syrian pounds, as all these losses are borne by the warehouse, according to the warehouse owner.
He also complained about the lack of insurance on medicine orders, that pharmaceutical laboratories no longer accept deferred sales, and that they are now obligated to pay the price of orders in advance.
While the role of the governing body, the Autonomous Administration of North and East Syria (AANES), is limited to trying to organize work and control the prices of pharmaceutical warehouses without any feasible solutions.
The AANES demands the warehouses to pay a percentage equivalent to 2 percent of the value of any invoice as "taxes and fees," in addition to obligating new warehouses to have a license fee paid annually, estimated at hundreds of thousands of Syrian pounds.
if you think the article contain wrong information or you have additional details Send Correction