What possible judicial contexts to try "Abu Amsha" in Turkey?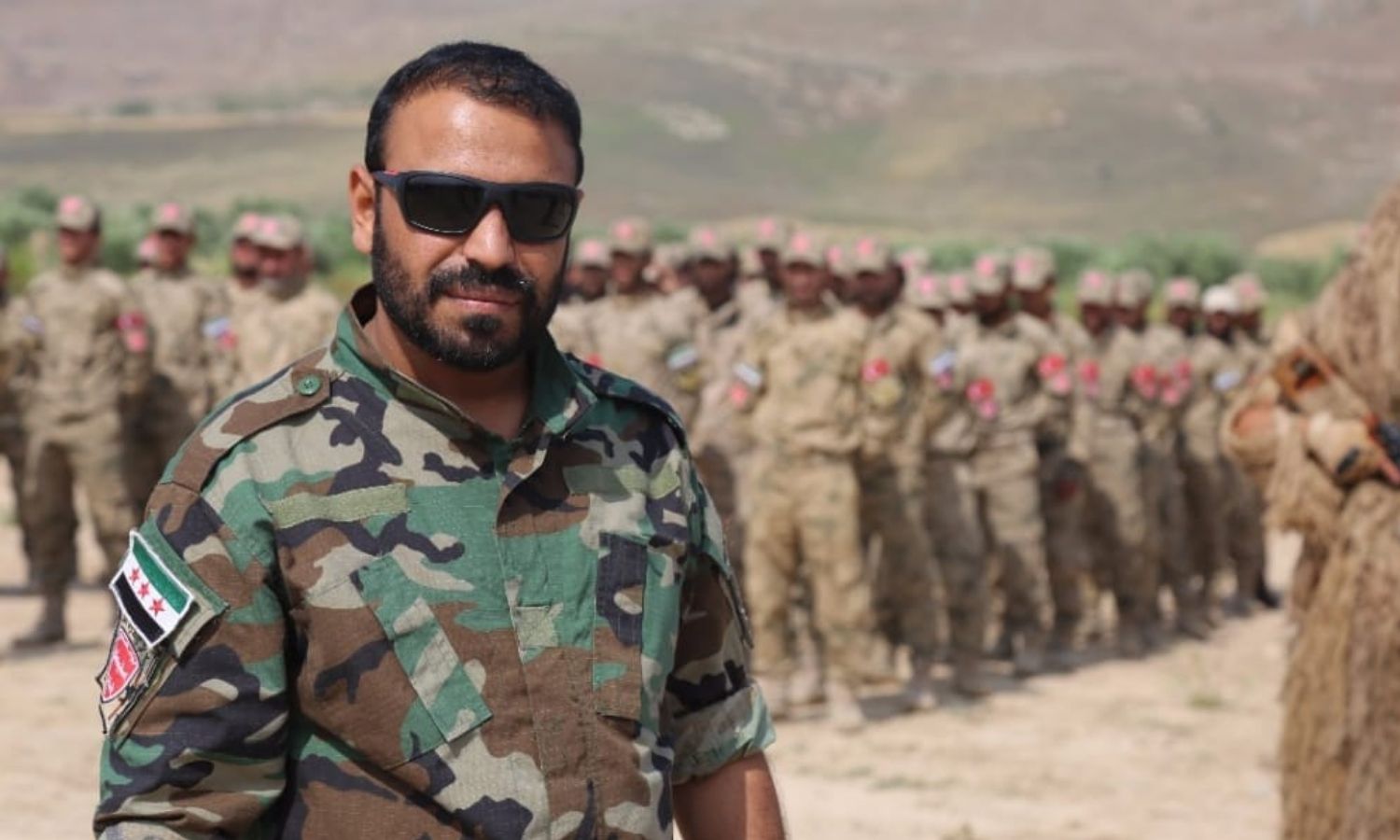 Enab Baladi – Saleh Malas
Criminal protection is one of the types of legal protection that is the most effective within the framework of human rights. Given that the judiciary is the main instrument for addressing grave violations constituting international crimes against individuals, Syrian human rights organizations are pushing to hold accountable specific actors in the Syrian conflict in an effort to continue targeting violators of people's rights.
On 14 July, the Syria Justice and Accountability Center (SJAC) published a report that delved into certain patterns of violations in order to identify specific sources of criminal activity. One such pattern relates to violations committed by Turkish-backed armed groups in Afrin, northern Syria, specifically those perpetrated by the Sultan Suleiman Shah Division faction, also known as al-Amshat, in the district of Sheikh al-Hadid.
The systematic nature of these violations called for a closer look at the impact of the crimes committed by the leader of the SNA-affiliated faction, Mohammed al-Jassem (Abu Amsha).
One of the most prominent crimes examined by SJAC's investigation team is the crime of "improper gain" as part of illegal practices that "generate revenues of more than 30 million US dollars annually".
Although there is extensive Syrian human rights activity to hold accountable the perpetrators of violations in Syria, said violations continue to expand further.
According to another report published by Syrians for Truth and Justice (STJ) late last June, Abu Amsha receives millions of dollars a year in three main ways, including illegal trade and investment through Syria-Turkey money transfer offices in Turkish states, including Reyhanlı and Istanbul, and a real estate company in Kilis.
Multiple contexts
Abu Amsha's possession of investment projects in several different Turkish states may be an activist outlet for the relevant organizations in Turkey to prove Abu Amsha's criminal liability and to hold him accountable if Turkish courts have jurisdiction over such crimes.
According to the head of the Free Syrian Lawyers Association, Counsel Ghazwan Koronfol, the basis of any lawsuit is legal capacity and interest, i.e., there must be a plaintiff who is harmed by the criminal act attributed to the adversary and thus has an interest in prosecuting them with a view to achieving justice.
With regard to the crime of "improper gain," of which Abu Amsha is being accused by human rights organizations, it is important to know whether the Turkish judiciary has jurisdiction to try a person who is not Turkish, especially since the crimes were not committed on Turkish territory, according to Counsel Koronfol. It is important to identify the answer to this question before determining whether or not Abu Amsha could be tried.
In principle, there are two contexts in which Abu Amsha can be tried in Turkey, according to Koronfol; the first is that there must be a Turkish plaintiff or plaintiffs, or that the defendant must be Turkish, or that the crime or offenses were committed on Turkish territory.
In the second context, if these conditions are not met, Abu Amsha must be present within Turkish territory, and the crimes he is charged with must affect the country's national integrity, such as drug trafficking, money-laundering, terrorism, human trafficking, or the management of illegal immigration groups. If one of these two matters exists, organizations can work to prosecute him.
The last resort for human rights organizations in Turkey is the "principle of universal jurisdiction." According to Koronfol, "the Turkish judiciary may be able to make use of this principle within a slightly narrower scope and conditions than some European countries, but it does exist; it allows Abu Amsha to be prosecuted for certain crimes that are described as crimes against humanity."
Human rights trials in Europe are based on the principle of universal jurisdiction, which refers to legal frameworks that allow national judicial systems to investigate and prosecute certain crimes, even if it was not committed by one of their nationals on their national territory or even against one of their nationals.
European courts employ universal jurisdiction laws to investigate allegations of serious crimes in Syria. While, in principle, it is better to administer justice in countries where crimes are committed, this is often not possible.
This principle undermines the notion of "safe havens," which enables perpetrators to escape punishment, and strongly refers to the nature and gravity of the core crimes.
Fundamental problem
The problem with trying Abu Amsha in Turkey is that his existing business investments are not actually registered to his name, and this is a "fundamental point" in impunity, according to what the Syrian human rights defender, Taha Ghazi, had told Enab Baladi.
The properties in Turkey, which are the essential pillars of Abu Amsha's fortune, are registered to the names of people "from his close entourage."
Thus, in Ghazi's view, there are no judicial possibilities for this issue under currently available data unless Abu Amsha is residing in Turkish territory, albeit temporarily. However, even this option depends on the submission of a complaint by Syrian victims, i.e., the existence of a plaintiff to bring such crimes before the Turkish judiciary.
During this period, human rights defender Taha Ghazi is working with several Turkish human rights organizations to prepare an existing project to hold accountable perpetrators of crimes in all Syrian regions, regardless of the military influence in those areas.
However, the issue that impedes holding accountable Syrian human rights violations in Turkey is the lack of jurisdiction over such crimes. Therefore, "efforts are always made within the scope of the International Court of Justice."
This project has documented 1900 cases of human rights violations against Syrian individuals registered with the International Court of Justice in The Hague.
The International Court of Justice (ICJ) is the UN's principal judicial body. Its competence was to address legal disputes between countries through judicial rulings and to issue advisory opinions on matters relating to international law.
if you think the article contain wrong information or you have additional details Send Correction