As-Suwayda: Local fighters eliminate second pro-regime faction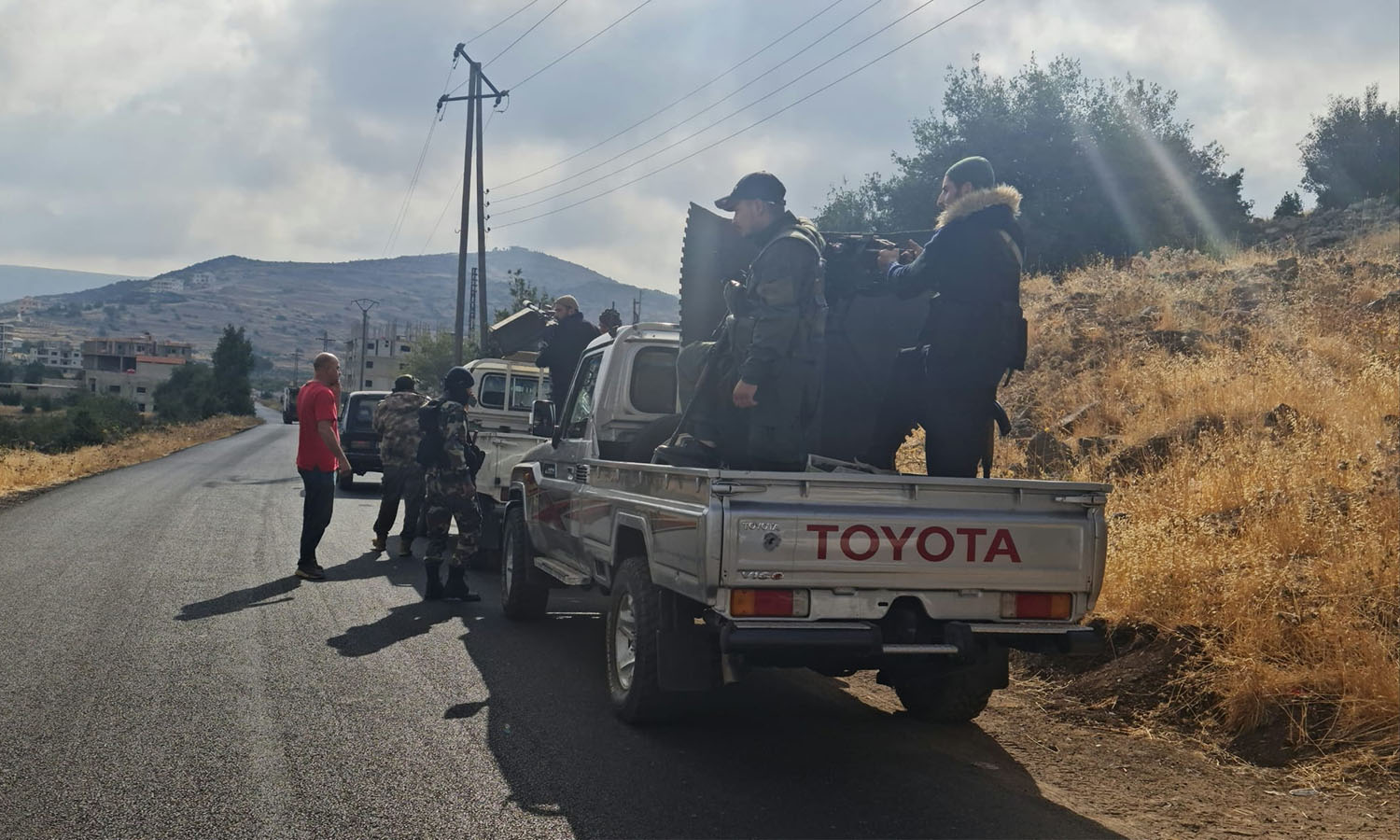 Local groups of As-Suwayda people led by Liwa al-Jabal and the Men of Dignity movement began to blockade the town of Qanawat in agreement with the town dignitaries in order to annihilate al-Fahd Forces led by Salim Hamid associated with Military Security, causing him to flee while ending the presence of his group.
On the evening of 11 August, the local al-Rased News network stated that Salim Hamid tried to conclude a settlement agreement with the Men of Dignity after his strongest ally, Raji Falhout, had fallen and had been abandoned by the security services.
At the end of last July, local factions in As-Suwayda ended the presence of al-Fajr Forces after clashes that lasted a few hours. However, the group's leader, Raji Falhout of Military Security, managed to escape, and his fate has not yet been known.
For its part, the Ahrar Jabal al-Arab Gathering, a local military faction, called for continued action against other groups in the town of Salkhad, placing itself at the disposal of the participating factions and accusing one of them of "trafficking in contraband, securing the drug smuggling route, violating sanctities, and assaulting the safe."
Men of Dignity-led local factions in As-Suwayda attacked the headquarters and homes of elements of al-Fahd Forces affiliated with Military Security and close to Falhout's group.
The Men of Dignity movement said on its Facebook account on 11 August that its members continued combing and cordoning off buildings in the town of Qanawat, north of the governorate, with the region's factions and fighters, to search for "the remnants of the gangs that wreaked havoc in it."
For several days, Men of Dignity has been forcing factions and gangs deployed in the governorate to hand over their weapons to the movement in an attempt to "unite the ranks," according to repeated statements previously issued by the movement.
Local groups had previously published a warning statement to the leader of al-Fahd Forces, Salim Hamid, demanding the surrender of his weapons and the dissolution of his group based in the town of Qanawat, north of As-Suwayda city.
Hours later, there was talk of negotiations that took place between al-Fahd Forces and the local factions in As-Suwayda, during which the commander of the Forces cooperated on the subject of the peaceful surrender of his weapons to the governorate's spiritual presidency.
if you think the article contain wrong information or you have additional details Send Correction