​​Will Autonomous Administration renege on promises of salary increase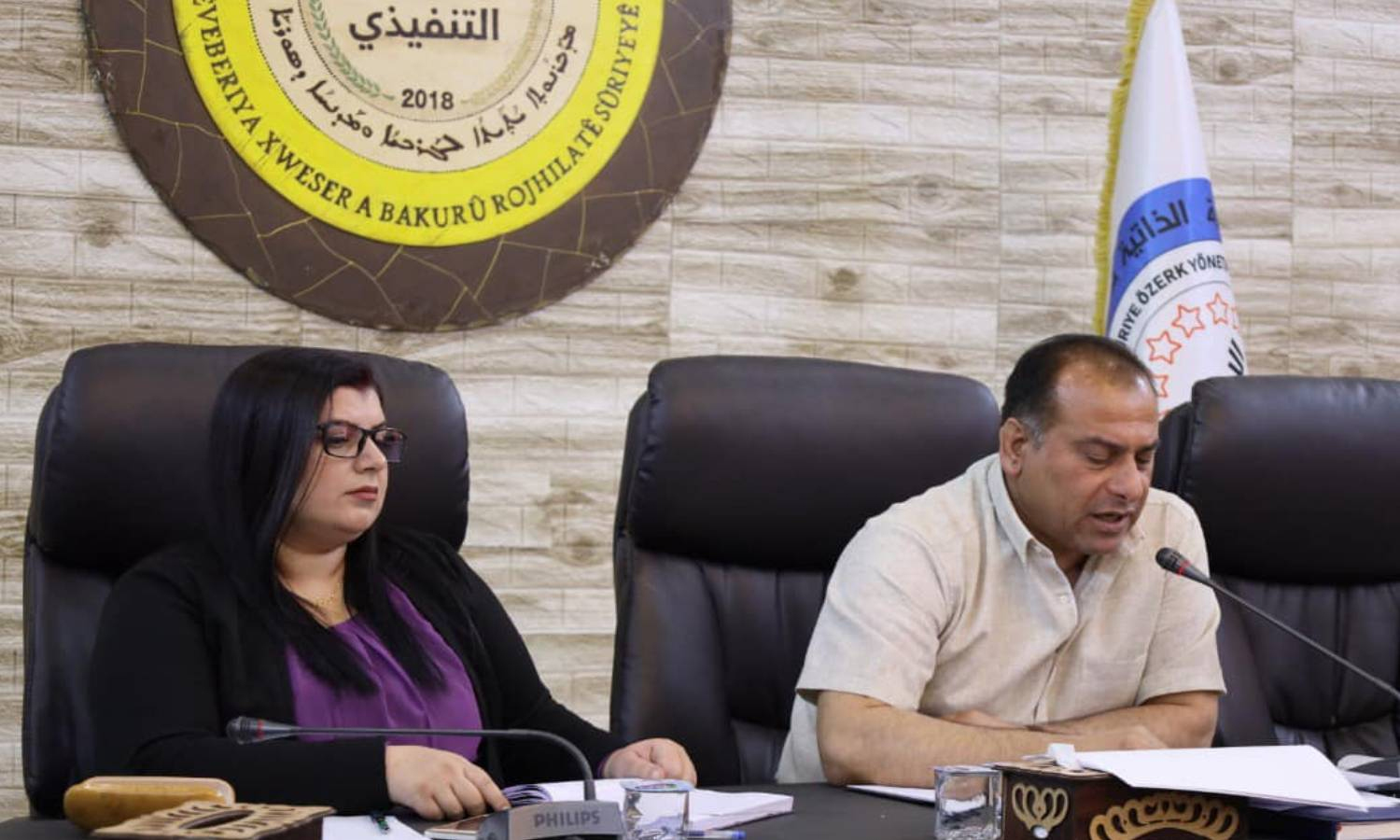 Al-Hasakah – Majd al-Salem
Public employees of the Autonomous Administration of North and East Syria (AANES) are still waiting for the implementation of the wage increase decision, which was issued in April.
The Executive Council of the AANES discussed in April's meeting the issue of increasing salaries and wages for workers and how to improve the living reality in light of economic conditions "upon the available capabilities."
However, the decision to increase has not been issued so far, despite the fact that two months have passed since the promises of Administration officials, which agreed on disbursing 100,000 SYP only and for one time, delivered with the salaries of last April, days before the Eid al-Fitr holiday.
Hussein Shaheen, 35, an AANES employee, told Enab Baladi that the announcement of the salary increase last April was good news for the employees, hoping that the increase would help them cover their expenses and reduce the burden of soaring prices. 
However, the lack of approval of the increase left the employees disappointed, as debts accumulated on Shaheen, who was hoping to pay them upon receiving the monthly increase.
"False" promises
Ola al-Nasser, 28, who teaches in one of the AANES schools, told Enab Baladi that teachers of Deir Ezzor had carried out a strike, demanding an increase in salaries and wages before the end of the current school year.
Al-Nasser said that the strike was suspended based on the promises of a number of officials that their demands would be met at the time, but the teachers are still waiting for an increase until today.
The last salary increase approved by the Autonomous Administration was in April 2021, at an average of 30 percent of the value of salaries, and the exchange rate of the US dollar against the Syrian pound at that time was about 3200 SYP, while the exchange rate today exceeded the barrier of 4000 SYP.
Resignations rejected
An employee of the Internal Security Forces (Asayish), who spoke on condition of anonymity, told Enab Baladi that the difficult economic conditions and frequent price hikes prompted him to submit his resignation in an attempt to find a job in the private sector whose salaries are better than those of workers in "governmental" institutions. 
But his resignation was rejected, said the employee.
When he asked about the reasons for the refusal, one of the officials told him that the reason was due to the large number of resignation requests submitted in most of the AANES institutions, especially the military ones, stressing that "if we open the door for resignations, no one will remain," he concluded.
if you think the article contain wrong information or you have additional details Send Correction