Successive violence series kills women in Idlib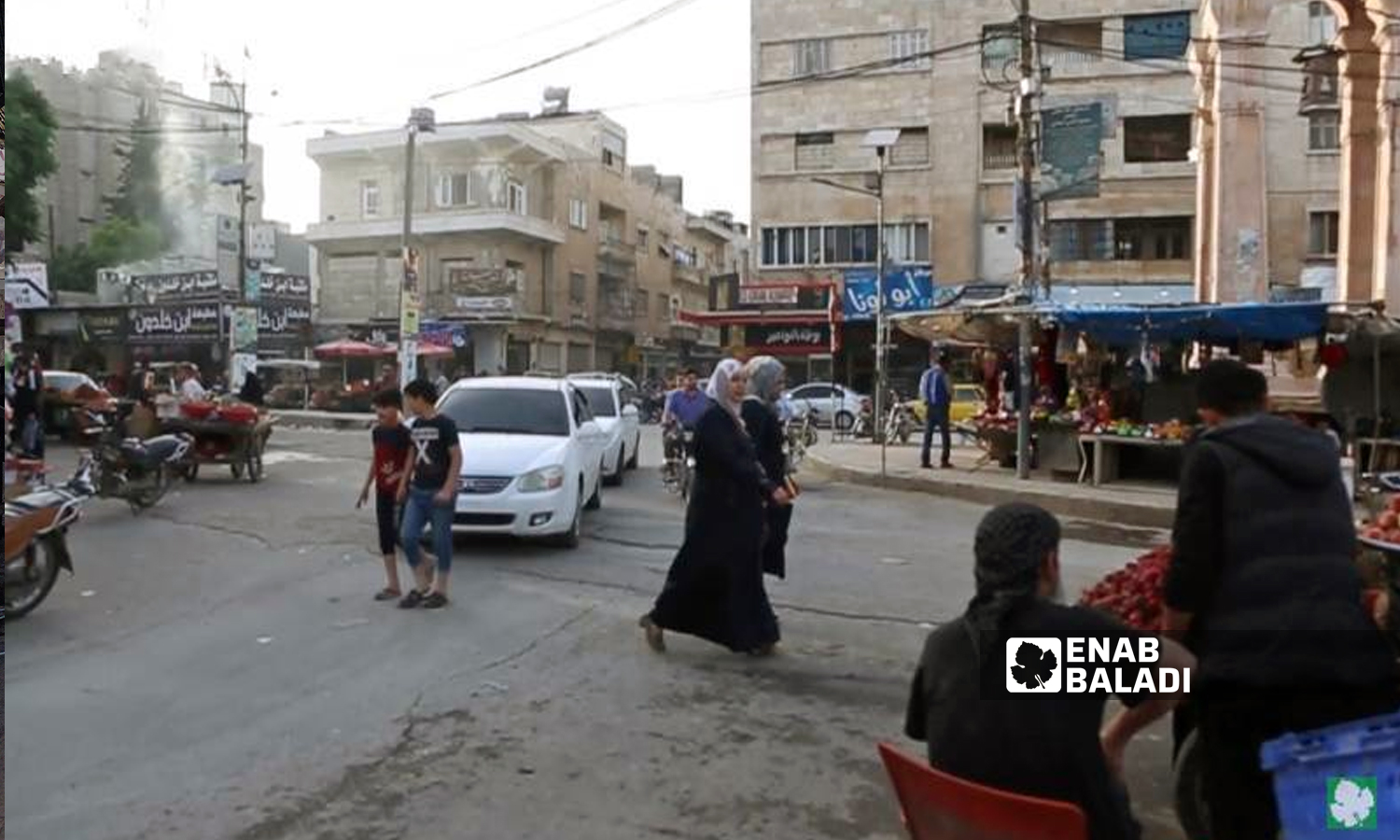 Enab Baladi – Huda al-Kulaib
Salam, 25, was unable to hide her grief over her husband's treatment. He has not ceased his physical and verbal abuse meant as an attempt to unload his frustration and release the pressures he faces on an almost daily basis, in light of dire living and economic conditions experienced by most residents of displacement camps in northwestern Syria.
Salam hesitated to discuss her suffering with Enab Baladi, saying that her husband's behavior changed following their displacement from the town of Hass in late 2018 and their residence in the Qah border camps. Her husband lost his business and his shop and went bankrupt, which was reflected on her; he neglected her even more and further abused her and his three children, who were not spared his "rude temperament," as she put it.
Many women in Idlib, especially in displacement camps, face difficult living conditions in poverty, price hikes, and lack of basic services, combined with prevailing domestic violence, which has become a means for husbands to deal with their psychological problems and daily stress.
Detrimental phenomena are widespread in Syrian society, including harsh traditions that are prejudicial to women's rights in various forms, such as domestic violence, inheritance deprivation, arbitrary divorce, and even forced marriage.
Violence leading to death
Sara, 18, was forced to marry her cousin under pressure from her family and relatives, only to live a "tragic" life, as she put it.
"What violence is harsher than forcing a woman to have intercourse with a husband she did not even want to marry in the first place?" Sara told Enab Baladi, pointing to the cruel injustice imposed upon her, whether by her family, who did not heed her desire and choice, or by her husband, who does not miss a single chance to humiliate and abuse her in order to showcase his manhood to his parents.
"I just have to take it," said the young lady in a low voice, referring to her helplessness as to change the reality in which the community had placed her. Her family is not supportive of her decisions, her husband does not treat her well, and she feels "marginalized" as her life decisions are being taken for her by other people," as she put it.
Acts of violence against women in northwestern Syria were not limited to severe beatings and verbal and psychological abuse. Rather, violence against women took on a new, much more frightening turn, with husbands ending women's lives.
On 25 August 2021, a person killed his wife and buried her in her home. The crime, which took place in the Mashhad Rouhin camps in northern Idlib, was discovered five months after it occurred, when the wife's mother demanded, through a formal complaint, to know the whereabouts of her daughter. The husband confessed to the crime upon interrogation.
At that time, Enab Baladi's correspondent in Idlib quoted the camp's residents as saying that the husband was abusing his wife and beating her. On one occasion, a complaint was lodged against him with the area's security forces, and he was later arrested. In order to retaliate, the husband killed his wife shortly after he was released from prison.
On 11 December 2021, a man shot his ex-wife dead in front of her children in Taftanaz, east of Idlib, as a result of a renewed disagreement between the perpetrator and the victim who came to his home to see her children, whom he deprived her of, according to the Adel Center for Human Rights.
The Idlib governorate has often witnessed crimes and violations targeting women, as a result of a culture of domestic violence and impunity, particularly in the context of war, and the absence of security oversight that would curb such violations.
In its 2021 annual report entitled "The State's Collapse and Society's Fragmentation," the Syrian Network for Human Rights (SNHR) noted that women in Syria were exposed to multiple patterns of grave violations that directly targeted them and that they were doubly affected by the repercussions of the violations against Syrian society as a whole.
The report added that violence against women has increased, bringing many of its patterns, in particular murder, torture, enforced disappearance, and sexual violence, to record levels that are the world's worst.
Undisputable reality of crime
For her part, the Idlib-based psychological counselor, Amal al-Zaatour, considered that increased rates of violence and family crimes against women in Idlib were linked to the spread of weapons and the concept of militarization, which was accompanied by increased rates of poverty and psychological disorders, in addition to the increased prevalence of drugs and drug users in the region.
Al-Zaatour holds the de-facto authorities fully responsible, considering that they contributed, in one way or another, to such crime series, in the absence of deterrent action against perpetrators on the one hand and concealment of investigations on the other.
Enab Baladi had published a report highlighting the increase in crime rates in Syria in 2020 due to the deteriorating economic conditions and psychological disorders that prevail among the population as a result of traumatic experiences or social circumstances.
Living and security conditions in all societies play a major role in the high incidence of crime among individuals. Syria suffers from challenging economic conditions with the depreciation of local currency coinciding with a significant increase in the prices of food, fuel, and basic day-to-day necessities.
In a report to the Security Council, UN Secretary-General Antonio Guterres stated that 90 percent of Syrians were under the poverty line and that 60 percent were "food insecure."
if you think the article contain wrong information or you have additional details Send Correction