Syrian Govt awaits remittances in Ramadan, may reach $660 million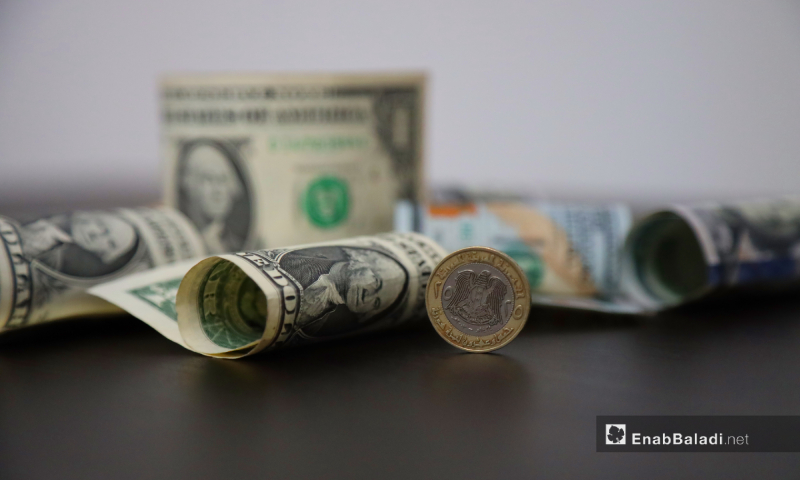 Remittances that reach Syrian regime-controlled areas usually double during the holy month of Ramadan, as many Syrians outside their country send money to their families and for charities, the Deputy Dean of the Economics Faculty in Damascus, Ali Kanaan, said.
Kanaan said on 22 March that the estimated amount of daily remittances that arrive in Ramadan on a daily basis doubles dramatically, based on the Central Bank and figures through licensed money transfer and exchange companies and the black market.
In the absence of official numbers and statements that determine the value of these remittances, Enab Baladi tried to calculate the value of remittances that arrive only during Ramadan, based on the estimates mentioned by Kanaan.
The expected value of remittances through licensed exchange companies during Ramadan will reach about 420 million US dollars, as Kanaan explained that the value of official remittances outside the month of Ramadan is estimated at about 7 million US dollars per day.
While it is expected that remittances amounting to an average of 240 million US dollars will be transferred through the unofficial methods (the black market) during Ramadan only as the value of remittances received through unofficial ways is estimated at about 3 to 5 million US dollars per day in the rest of months, according to Kanaan.
Syrians abroad resort to financially assisting their relatives in Syria through remittances, but the difference between the official exchange rate and the black market pushes them to send them through the black market.
Most of the residents in various Syrian regions depend on these remittances and external transfers, especially after the deterioration of the purchasing value of the Syrian pound and the sharp increase in prices.
This prompted the Syrian regime to tighten security dealings with exchange offices and people who do not deal with licensed offices due to the black market's impact on exchange rates in Syria.
The US dollar recorded 3,950 Syrian pounds on the black market on 28 March, according to the Syrian Pound Today website, while the official price is 2,525 Syrian pounds, according to the bulletin of the Central Bank of Syria.
if you think the article contain wrong information or you have additional details Send Correction