Specter of Lebanon's bankruptcy haunts Syria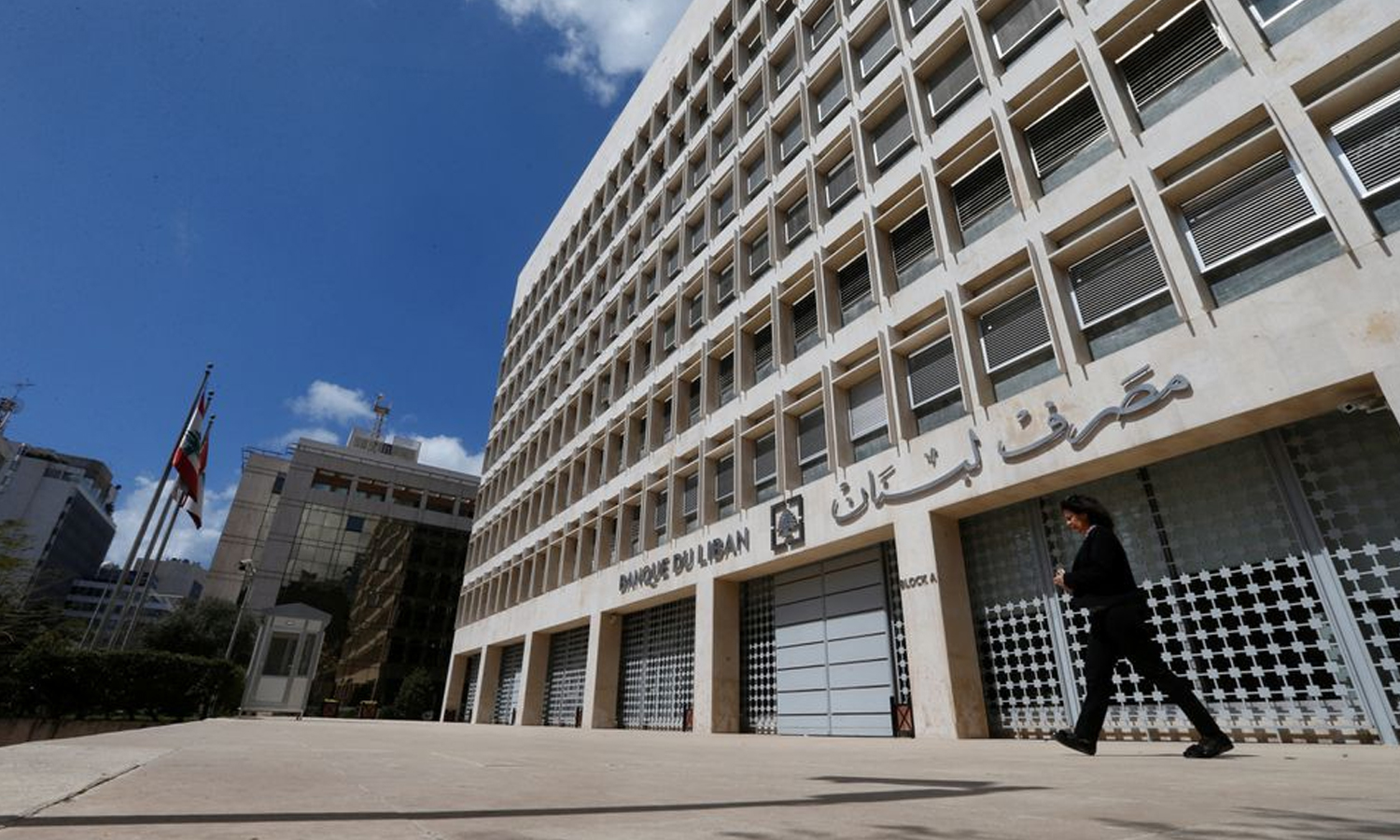 Enab Baladi – Zeinab Masri
Ever since the Deputy Prime Minister of the Lebanese government, Saadeh al-Shami, declared Lebanon and its Central Bank bankrupt, there were voices loyal to the Syrian regime offering assistance to the Lebanese neighbor in order to rid it of its financial crisis, despite the economic crises affecting the regime, its allies, and its areas of control and its inability to resolve them.
On 3 April, al-Shami said during an interview with the Lebanese al-Jadeed TV channel that "there is no conflict of views about the distribution of losses. The losses will be distributed to the state, the Central Bank, as well as other banks and depositors". He also noted that "the state and the Central Bank have both gone bankrupt, and seeing that the loss has already occurred, we will seek to cut people's losses."
However, the Governor of Lebanon's Central Bank (Banque du Liban), Riad Salameh, rendered invalid these statements and explained that the Central Bank continues to fulfill its legally mandated role despite financial sector losses.
During an interview with the Lebanese channel OTV, al-Shami went on to explain that, in his previous statement, he had not intended to say "we are bankrupt" and that his words were taken out of context in response to a question about the contribution of the State and the Central Bank in dealing with losses in the banking sector.
Syrian offer of assistance
With the spread of these statements in the media, Atef Tayfour, one of the most prominent industrialists loyal to the Syrian regime, considered that Lebanon "deals childishly with Syria" while addressing Lebanon by saying, "The enemy is before you, and the sea is behind, while only your Syrian sibling is on your side."
In several posts on his Facebook page, he said that a potential bankruptcy would not have a new negative impact on the Syrian economy. Deposits have been held for years and were released through piracy, brokerage, discounts, and currencies through several means, the most recent of which is the purchase of fictitious real estate.
He pointed out that the Lebanese State may go bankrupt, but there are businessmen and wealthy individuals and expatriates among the Lebanese people, constituting a significant money supply, as he put it.
A state's bankruptcy means that its government either fails or refuses to pay its debt in full or is unable to obtain funds from outside parties to pay for its imported goods and merchandise.
Syrian regime is helpless
Despite the economic and financial crises plaguing regime-controlled areas and their mismanagement by its officials, and amid media talk of investors and capital migration, Tayfour suggested that Syrian banks buy shares in Lebanese banks for their clients in exchange for their deposits abroad and turn them into a cash balance in Syrian pounds back in Syria.
Syrian banks will thus acquire a large portion of Lebanon's banks in equity and get partial control over the banks' boards of directors rather than awaiting the fate of Syrian deposits in Lebanon's banks; according to Tayfour, these deposits would otherwise be frozen and subject to deduction.
The Syrian regime cannot provide anything that can remedy the situation in Lebanon. Perhaps it can provide little electricity and service by passing goods from its port in Latakia to Lebanon and exporting food through its territory. These are the services the regime currently provides, which cannot be expanded for a variety of reasons, according to expert and economic researcher Khaled Turkawi.
Turkawi told Enab Baladi that the bankruptcy of Lebanon, in case it happened, would not affect Syria's frozen funds in Lebanon since most of them went out to other countries, and very few remained.
The situation in Lebanon reflected negatively on Syrians who used the Lebanese banking system to deposit their money and Lebanese markets to obtain their goods.
Lebanon's declaration of bankruptcy will have no new consequences since the economic situation there has been deteriorating for more than two years, according to Turkawi.
Foreseen consequences
Speaking to Enab Baladi, Firas Shaabo, a professor of banking and financial sciences, explained that Lebanon's rumored bankruptcy, which he believes is imminent, means its incapacity to honor its internal and external obligations, as well as the external and domestic debt of depositors, which is a "major disaster." Bankruptcy could also reach a point where the State is unable to pay salaries and establish infrastructure.
Countries are not unfamiliar with bankruptcy, according to Shaabo, since it could be a solution to a state's economic problem and a way to remedy the worsening debt. At this point, a state seeks what is known as a negotiating process between itself and creditor states in order to restructure payments.
Some countries dispense with 20, 30, or even 40 percent of their funds, as was the case for several African and Asian countries. But the problem here is that the situation in Lebanon will certainly reflect on the Syrian situation.
Shaabo recalled the statements made by the president of the Syrian regime, Bashar al-Assad, who indicated that the problem in Syria was not that of the Caesar sanctions, but that of the funds that had been previously deposited and later seized in Lebanon.
On 17 July 2021, and during a speech following his constitutional oath-taking ceremony, al-Assad said that the biggest challenge was Syrian funds frozen in Lebanese banks, estimated at tens of billions.
Al-Assad spoke again about the banking crisis in Lebanon and its link to the deteriorating economic situation in his areas of control, holding the banking crisis responsible for the difficult economic situation in Syria. At the same time, he considered that the resolution of the economic problems in Syria is linked to conditions in Lebanon.
The head of the regime added that both numbers are sufficient to depress an economy the size of the Syrian economy, whether by freezing the funds and depriving the economic cycle of them or by smuggling said funds and continuing to put pressure on the Syrian pound.
Shaabo believes that the bankruptcy of Lebanon, should it occur, will have major repercussions on the economy in Syria.
This will mainly contribute to shaking the Syrian economy, namely some of the regime's supporters who deposited their money in Lebanese banks and their loss of all these funds, an indication that Syria as a whole is in greater economic trouble.
Syria is not an investment alternative
For the time being, Syria will not be an alternative to Lebanon for investors unless there is an international settlement and acceptance of Syria into the international community. Today, Syria is still an unsafe investment environment, according to Shaabo.
On the contrary, there may be fear that the economic crisis in Lebanon will spread to Syria and that the rumor of Lebanon's bankruptcy will lead to panic among investors, whether small, medium, or large, pushing them into transferring their money out of Syria in fear that the situation in Lebanon will turn into what resembles a game of dominoes that will spread slowly to Syrian banks, thus, entering the country in a state of total collapse.
At the end of 2021, Syria experienced a mass exodus of investors, accompanied by a loss of hope for the return of economic life and infrastructure. They felt wrong to remain in Syria on the basis of the regime's promise to them.
Shaabo pointed out that there are economic problems in Syria, but it has not yet reached the stage of being unable to pay debts, salaries, obligations, and deposits.
What is happening in Lebanon?
Since late 2019, Lebanon has been experiencing a financial collapse and a severe economic and financial crisis caused by corruption and exacerbated by the spread of the Covid-19 pandemic and the explosion of the port of Beirut in August 2020.
The crisis caused the Lebanese pound to lose more than 90% of its value and caused great damage to the Syrian economy due to the drying up of a vital source of the dollar, which led the Syrian pound to fall to record levels.
Following the crisis, Lebanon applied for a 10 billion US dollar rescue package from the International Monetary Fund (IMF) in May 2020.
However, talks were halted due to the disagreement between the country's political parties and the lack of consensus on the size of the debt and budget losses. Nevertheless, negotiations continued later, and the IMF announced that it had reached an agreement to provide Lebanon with about three billion US dollars as part of a four-year deal based on a comprehensive economic reform program.
if you think the article contain wrong information or you have additional details Send Correction