Latakia: Priest George Hosh kills himself in St. George Greek Orthodox Cathedral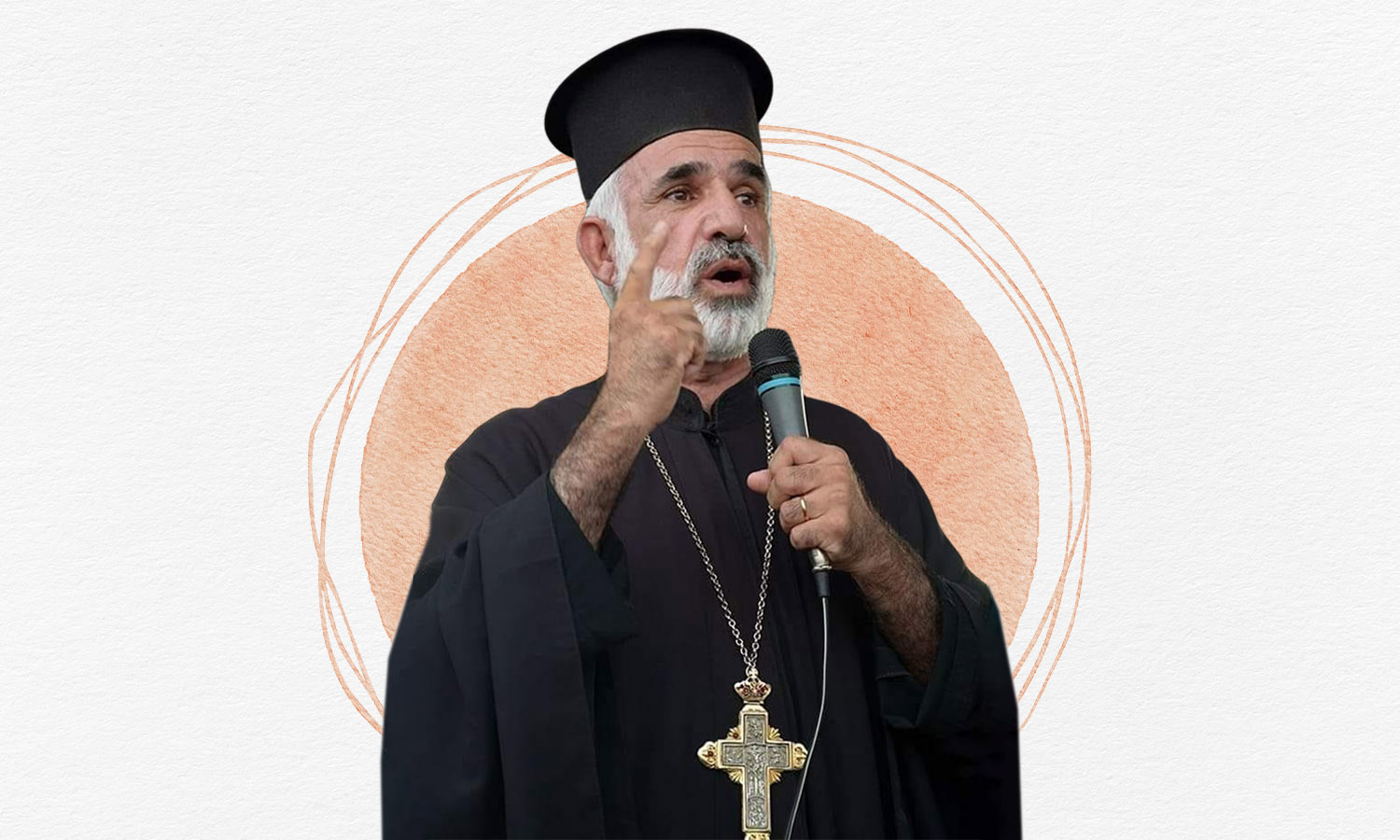 The coastal city of Latakia witnessed the suicide of a priest in St. George Greek Orthodox Cathedral on 6 April.
Well-informed sources close to the deceased have confirmed to Enab Baladi that Priest George Rafik Hosh shot himself inside St. George (Mar Georges) cathedral, located in Souq al-Sagha near the al-Awina neighborhood.
The priest shot himself at the altar while preparing to perform prayers and religious rites, according to the sources who explained that the primary reasons for the accident were the freezing of the powers of the priest Hosh by Metropolitan Athanasius Fahd.
The Syrian regime's security forces surrounded the church. Met. Athanasius attended after calling off his travel to Damascus.
The suicide incident caused a great deal of social media reactions.
For its part, the Greek Orthodox Archdiocese of Latakia issued a statement about the incident, saying, "Father George Rafik Hosh ended his life this evening by shooting himself inside St. George's Cathedral. This surprising behavior came as a result of accumulated psychological and social pressures."
The Interior Ministry indicated in a statement that it was reported to Sheikh Daher Police Station in Latakia that Priest George Hosh, born in 1956, shot himself in the St. George Greek Orthodox Cathedral.
Immediately, a patrol was sent from the police station and the Forensic Evidence Department, and upon their arrival at the place, the priest was seen sitting on a chair within the cathedral, with a gunshot wound to the chest with a pistol lying on the ground next to him, according to the statement.
According to the ministry's same statement, the Medical and Judicial Examination Body came to the scene of the accident, and it was found that the cause of death was a traumatic hemorrhagic shock following a gunshot wound to the chest towards the back.
The ministry noted that, through the investigation, it was found that the priest had shot himself with his own 7.5 mm pistol due to psychological and social pressures as scraps of paper were found in his possession in his handwriting which confirms that.
Freezing the powers is not allowing the priest to practice his religious rites and supervision of the church.
Hosh used to be a priest in the village of Hallouz in the western countryside of Idlib before he moved to the city of Latakia.
Saint George Cathedral is one of the oldest and largest churches of the Greek Orthodox sect in Latakia. It was named after St. George the Victory-Bearer, and it was restored in 1723.
if you think the article contain wrong information or you have additional details Send Correction