Daraa: Residents of al-Sabil neighborhood struggle with polluted water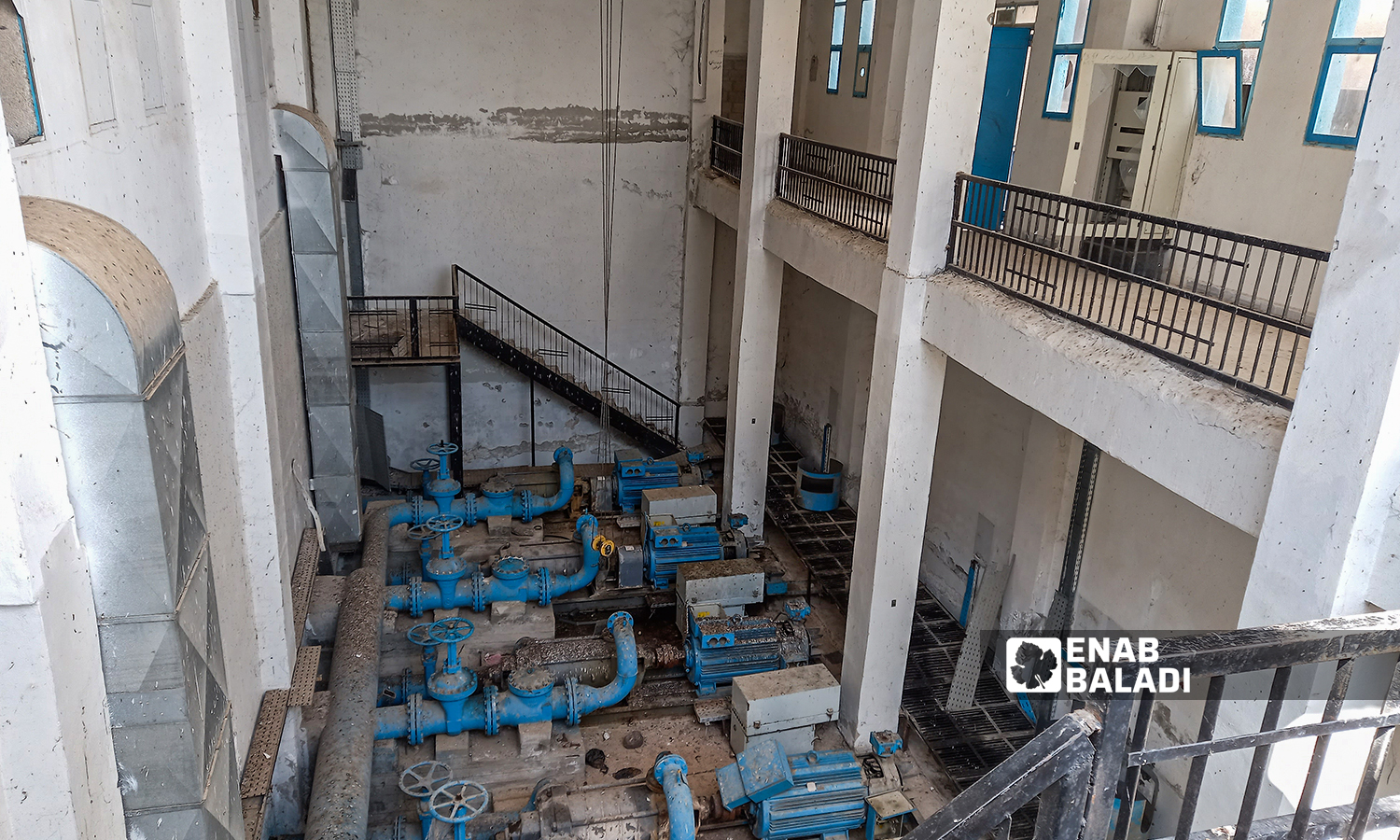 The issue of water pollution in the al-Sabil neighborhood in the southern city of Daraa continues to haunt its residents, despite attempts by government institutions to lessen the effects of the pollution caused by the mixing of sewage with drinking water.
Ola, 25, a resident of al-Sabil neighborhood, told Enab Baladi that her child was severely dehydrated after drinking contaminated water, and he was admitted to the hospital for 15 days, during which he needed treatment for poisoning with medicines and "serums."
Ola, who asked not to reveal her last name, added that even after her son was discharged from the hospital, the doctor asked to supervise her son at home as well until he recovered.
Most of the neighborhood's residents resorted to buying sterilized mineral water as an alternative to polluted water, and this demand led to the loss of it from some shops since the water pollution began about three weeks ago, according to Enab Baladi's correspondent in Daraa.
Although the Water Supply Directorate distributed chlorine tablets for water purification, the pollution volume was greater than sterilizing it in this way, according to the correspondent.
On 12 April, the correspondent of the pro-regime Sama TV channel in Daraa quoted the director of the Water Supply Directorate as saying that the main source of pollution is due to a sewage line penetrating a worn-out drinking water line, adding that the directorate will work to replace the worn out line.
Last week, the Daraa Water Supply Directorate announced that it had carried out a complete washing of the water network in the al-Sabil and al-Qusour neighborhoods as dozens of residents were poisoned.
The Water Supply Directorate asked the residents to leave the water taps open and to report any suspected case of the quality of drinking water that reaches the homes.
Enab Baladi's correspondent in Daraa said that dozens of people were admitted to the Daraa National Hospital during the past few days after complaining of colic, vomiting, diarrhea, and high fever due to polluted water.
The Daraa Governorate-Local Administration account on social media platforms also attributed the poisoning cases to contamination of the drinking water line in the al-Sabil neighborhood due to worn-out drinking water lines and the mixing of drinking water with sewage.
This is not the first time that regime-controlled areas have witnessed a water crisis, as the city of Damascus and parts of Damascus countryside witnessed 1,200 poisoning cases as a result of water pollution on 16 October 2021.
At the beginning of 2020, the Wadi Barada region witnessed dozens of cases of poisoning caused by drinking non-potable water in the area richest in drinking water in the governorates of Damascus and its countryside.
if you think the article contain wrong information or you have additional details Send Correction