Daraa: Fava beans not just popular meal but social habit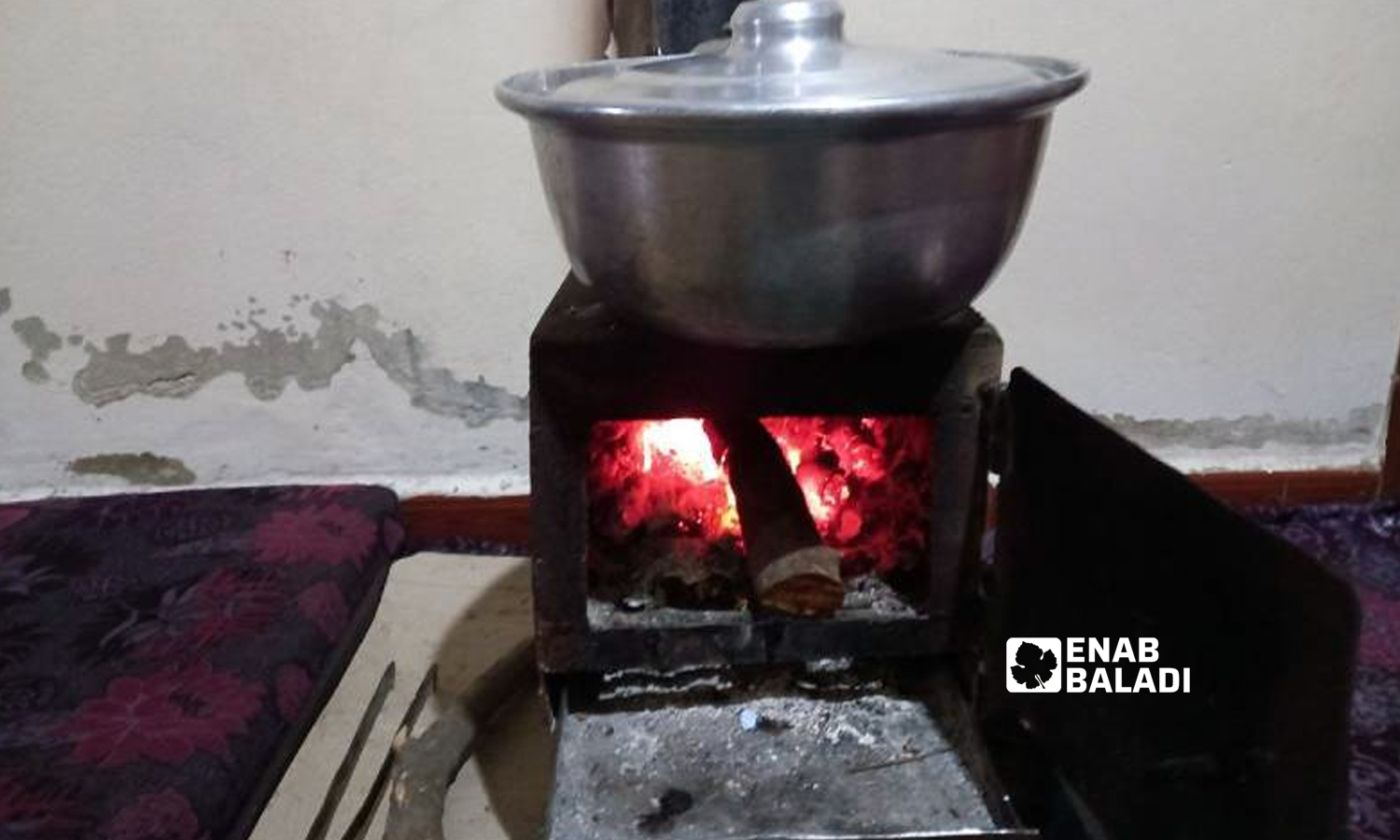 Daraa – Halim Muhammad
The 46-year-old Umm Ziyad uses the wood-burning heater at night to boil broad beans to prepare a traditional breakfast for her family, who resides in the southern Daraa governorate.
Thousands of families are now resorting to such meals thanks to its reasonable price in comparison with other foods and meals, as well as its nutritional value as a substitute for meat that is no longer a part of these families' diets. Also, weak incomes pushed families to seek refuge in this sort of meal.
The process of cooking the fava beans, known as "Foul Mudammas," one of the most popular dishes in Syria, is often accompanied by certain rituals, while it also enables people from Daraa to reminisce about the past. This dish is viewed as a main course on the breakfast tables of the majority of the people in the governorate, as well as in all of Syria, at times when people seek to cut the costs of meals and exploit available energy sources following shortages and hikes in the prices of food products and energy sources such as electricity, gas, and diesel.
These rituals start with picking green fava beans, drying and then boiling them, and then turning them into a savory meal.
Fava beans meal costs less
Umm Ziyad purchases one kilogram of dried fava beans at a price of 2500 Syrian pounds and needs half a kilogram per meal for her family of five.
"I would soak the beans for eight hours while changing the water every two hours or so to make sure that the broad beans become soft," says Umm Ziyad as she spoke to Enab Baladi while her daughters aided her with setting up the breakfast table.
During this year's unusually long winter and during the evening when the heater is on, Umm Ziyad, an experienced cooker of traditional dishes, would place a pot full of water on the heating fire in her rather humble kitchen, and then she would put fava beans into the pot and leave it tightly closed. The broad beans would be perfectly cooked by the next morning.
Every region in Syria has its own "Fawwal" (the person who cooks and sells boiled fava beans and Hummus, whose restaurant is most people's destination on weekends. On the weekend, families desire to have meals distinct from those they had during the week, which is, in this case, a delicious dish of fava beans that can gather all family members.
However, making broad beans meal at home actually saves the family of Umm Ziyad a lot of money in comparison with buying it from the "Fawwal" or any of the other restaurants spread in the countryside of Daraa, one kilogram of ready-made fava beans now costs 6000 Syrian pounds (about 1.5 US dollars).
"After the beans are well cooked, I add lemon, tahini, oil, and chopped parsley. It is a traditional special dish that brings my family together during the winter", said Umm Ziyad. Wood-burning heaters in Daraa provide an alternative in light of the lack of gas and diesel. Families rely on wood-burning heaters for cooking, especially in view of the high gas prices in the local market and the insufficient provision of subsidized gas.
Mohammed Khair, a 28-year-old worker at a supermarket in the western countryside of Daraa, said that people buy dried broad beans in the winter to cook them at home using the energy from heaters. Some of them tend to store it dry in the summer because its price is usually lower during the harvest period.
One gas cylinder costs 90,000 Syrian pounds (24 US dollars) in the local market, while the distribution of subsidized gas is extended for periods of up to three months. Therefore, families are looking for ways to reduce energy consumption, including cooking on heaters.
Khair told Enab Baladi that the purchase of ready-made fava beans from the market had decreased recently in light of the increase in prices and the spread of various recipes for cooking beans via the Internet. This has made it easy for housewives to make the fava beans dish at home in an easier and much cheaper way.
Firewood prices not affordable
Although families are using wood-burning heaters that reduce the use of gas for cooking, these heaters have also become an expensive option, as the price of a ton of olive wood has reached 700,000 Syrian pounds (191 US dollars). The price of firewood varies according to its quality and drying.
Umm Ziyad said that her family had stored firewood since last summer, taking advantage of its cheap price at the time compared to its current price; one ton of firewood cost 350,000 Syrian pounds (about 100 US dollars) last summer. However, the quantities her family owns are about to run out, while the Takamol company's notifications of the dates of subsidized fuel distribution are often delivered late to the needy people.
The Petroleum Storage and Distribution Directorate (SADCOB-MAHRUKAT) in Daraa distributed 50 liters of diesel fuel to each family. Another 200 liters were supposed to be handed to each family in four batches.
However, according to what Enab Baladi had observed in the area, the majority of families had not received their allocations from the second batch.
Umm Ziyad's family formed a circle around a wood-burning heater while their mother fed it with wood and a pot of broad beans boiled on it. However, heartbreak and fear in the event that the remaining quantities of firewood run out loom over their heads, disturbing the serenity once created by the traditional breakfast table that brought together the family members.
if you think the article contain wrong information or you have additional details Send Correction