Human rights organizations and activists use podcasts to document Syrian victims' stories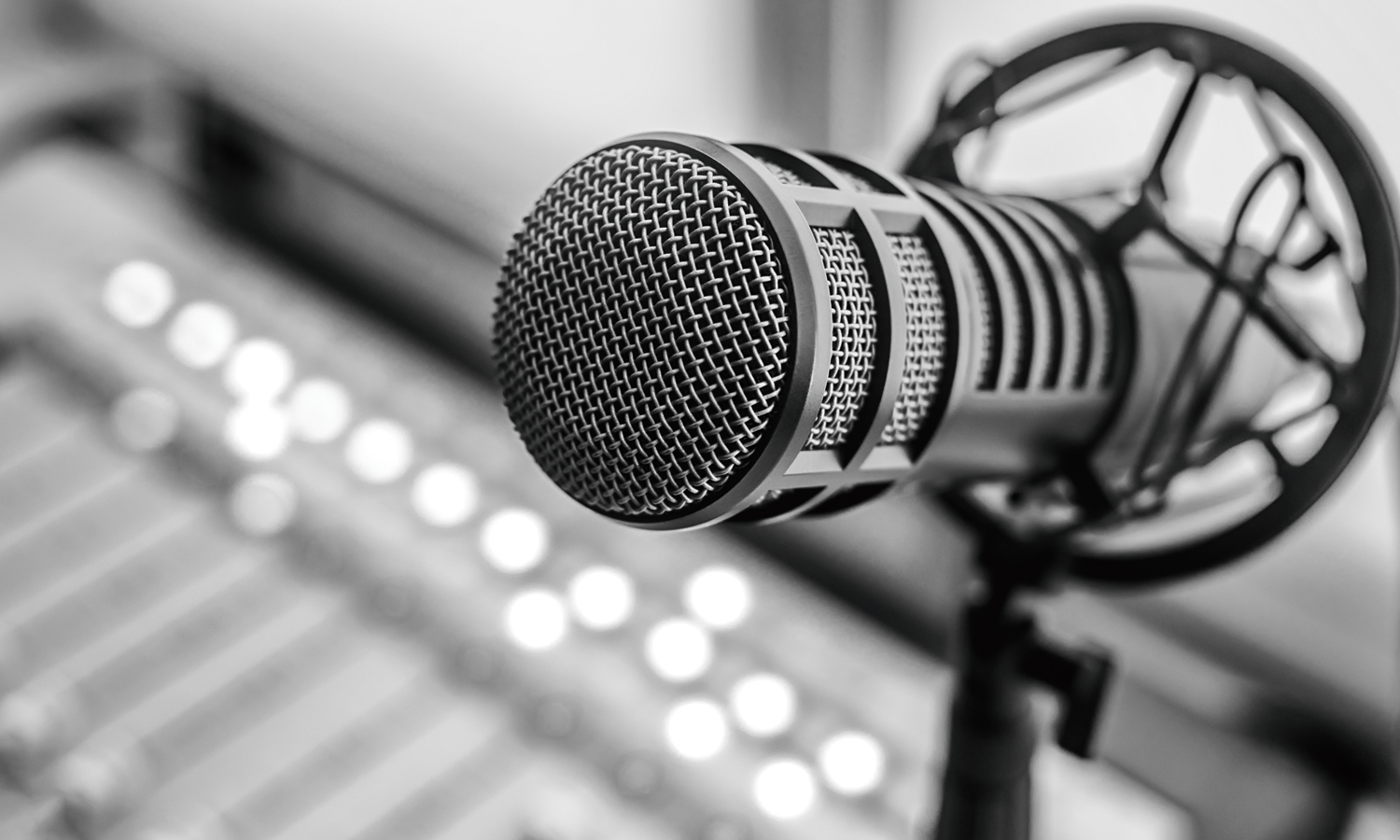 Enab Baladi – Saleh Malas
Lately, Syrian and international media and human rights organizations have been producing podcast programs built on the basic idea of interviewing Syrians who had their rights violated by different parties to the Syrian conflict.
In such programs, the interviewees recount past events they have experienced or heard of, within a process for documenting a history of human rights violations for a number of Syrian victims. 
The podcasts host legal experts to comment on European court proceedings against individuals accused of human rights atrocities in Syria. They serve as sound records of past events to help future generations understand what happened during the last decade in Syria from a legal perspective.  
Outreach gap
This type of podcast derives its importance from the data and information it produces at a time when the Syrian audience is denied access to what is going on inside international trials against Syrians involved in human rights violations in Syria.
Last November, the Syrian Justice and Accountability Center (SJAC) released a podcast called Adaleti (My Justice), which tackles trials of Syrians in European courts under charges of war crimes and crimes against humanity in Syria.
Adaleti hosts legal professionals and consultants to discuss universal jurisdiction in European national courts, the legal principles underlying current cases of human rights violations perpetrated in Syria, and the latest developments to those cases. The podcast also involves legal debates focused on cases proceedings to draw lessons and simplify information to audiences.
The primary aim of Adaleti is to deliver information to the Syrian audience about individuals being trialed in Europe for human rights abuses in Syria. It also discusses court proceedings in detail and comments on them, Syrian journalist and presenter of Adaleti, Rama al-Amer, told Enab Baladi.
Since 2015, Syrian human rights organizations have been trying to prosecute Syrian government agents in several European countries; however, the past trials denied Syrians access to related information or were late in delivering them, al-Amer said.
There have been efforts by independent Syrian journalists and activists to gather information relevant to European trials against Syrians charged with human rights crimes, most notably in the Koblenz court. However, the SJAC established the Adaleti podcast to document the details of these trials officially and legally, being a rights entity of high standards and credibility that is keen on delivering truth to all Syrians and employing all its experiences to achieve this end, al-Amer said.    
According to al-Amer, the SJAC resorted to this audio program and the live podcast via Facebook to reach more audiences more easily, as people have become much more interested in this new form of communication.
Syrian journalist Karam al-Shomali, Adaleti podcast co-presenter and co-producer, told Enab Baladi that one of the most prominent objectives of this initiative is to inform viewers and listeners who may have been victims or witnesses to human rights crimes about the possibility of their voices being heard through submitting a complaint, giving a testimony, or filing a lawsuit with the help of the SJAC's legal experts distributed in various Western countries. The experts can legally represent victims and provide advice, counseling, and even psychological support to them.     
According to al-Shomali, what makes the Adaleti podcast special is that it is produced by a human rights organization and not a media outlet, adding that the members of this organization are legal experts and main participants in filing cases within the human rights file in Syria.
Adaleti will cover the trial of Alaa Mousa, the Syrian doctor arrested by the German authorities on 19 June 2020 under charges of torturing detainees and setting their genitals alight during his work in the Syrian regime's military hospitals.
Al-Amer said that information and updates on the trial of the Syrian doctor and other trials are obtained from various sources, including court reporters working for the SJAC.
Other information sources include rights reports prepared by relevant organizations, media reports, and experts who are hosted to comment on cases proceedings. 
"Stories to tell"
In addition to the Adaleti podcast, there are similar experiences documenting Syrian human rights atrocities in European courts, most notably the Branch 251 podcast.
Branch 251 took listeners to the inside of the world's first criminal trial dealing with war crimes and crimes against humanity perpetrated by Syrian regime officials. 
This podcast is named after the notorious Syrian intelligence service's security branch 251 (also known as the al-Khatib branch).
Both the former chief of investigation at the security branch 251, Anwar Raslan, and former intelligence officer Iyad al-Gharib were tried and prosecuted in Germany under the universal jurisdiction principle for war crimes and crimes against humanity committed in Syria.  
The Branch 251 podcast, which is available in Arabic and English, has covered the developments of both trials since the Koblenz court decided earlier to ban audio recordings of its hearings, making outreach a problem for Syrian audiences. 
Human rights lawyer, and founder and executive producer of Branch 251, Fritz Streiff, told Enab Baladi, "When the trial in Koblenz started, I wanted to see if podcasting could be used as a medium to portray and follow a trial and at the same time tell the contextual stories of the case. I realized this had never been done before in the international justice field. Part of the reason was, and still is that these are complex cases and stories to tell."
Streiff added, "Podcasts are a very interactive medium, it is also a very democratic and inclusive medium as everyone who has a smartphone or internet can access it for free, and it can be done in various languages."
"Branch 251 podcast has been contributing to filling some of the communication and outreach gaps from the court and the trial to those interested in it (first and foremost the Syrian community). We have seen how podcasts can be successfully used to tell these stories, to translate the legal-technicalities into digestible and accessible language," Streiff said.
He added, "We will keep making podcasts about these kinds of stories and these kinds of trials. We have a project like that in the making about other trials regarding Syria in Germany and other countries. We are planning to broadcast it next year and in 2023."
In response to a question about the production process of Branch 251, Streiff said, "We are a team of two producers, two presenters, a court reporter, and myself. We all contribute to the episodes we produce in one way or another. Sometimes one of us is the main author and producer, and others pitch in ideas and help with the editing process. And another time, someone else has the leading role."
"For each episode, we assemble ideas and sources individually and then as a group. A constant important source for information from the courtroom is, of course, our court reporter Hannah el-Hitami. Other sources can include people from our professional networks, experts on certain topics an episode deals with (for example, lawyers, political commentators, psychologists, journalists, etc.), Streiff said.
There are also "anonymous sources for background information from our network of Syrian colleagues. We aim at working as much as possible on our stories with Syrian colleagues, survivors, and their families and friends because we believe that the story of this trial is a Syrian story and should be told by Syrians as much as possible," Streiff added.
"Even though achieving this aim is practically difficult often because the court is in such a remote German town far away from many, it is only natural that Syrians feel ownership over the trial, and as much as possible of the podcast itself through interacting with it and working with us on the stories," Streiff concluded.  
Opinion poll
Enab Baladi conducted an opinion poll on its official website and social media platforms, in which it asked its audiences whether Syrian podcast programs dealing with human rights violations would contribute to bringing perpetrators to justice. 
The poll was answered by 611 persons, 318 of whom said that such audio programs did not help clarify subjects related to European trials against Syrians, while the remaining 293 persons said that similar podcasts raise the Syrian collective awareness of cases relating to violations of human rights.       
A suitable environment
Last December, the Operations and Policy Center (OPC) published a study entitled "Syrian Podcasts: Understanding Audiences and Exploring the Potential for Expansion." The study was initiated by three Syrian media organizations (Arta FM, Enab Baladi newspaper, and Radio Rozana), which conducted a survey targeting a sample of 600 respondents.
The study concluded that the Syrian communicative space is a suitable environment for the growth and development of podcasts, evidenced by the high percentage of internet access and rates of smartphone use, and the reliance on both in accessing media content.
According to the study, the audience for Syrian podcasts consists mainly of young people 15–34 years old, and women are more inclined to listen to podcasts than men. It also said that Syrians living in-country are more likely to use podcasts than those abroad.
The study added, education level does not have a significant impact on whether a person was a podcast listener or not; however, a large percentage of digital media audience samples inside and outside Syria had never heard of podcasts, indicating the need for efforts to introduce and promote this medium.
if you think the article contain wrong information or you have additional details Send Correction