Homs governorate amends zoning plans for four cities in Homs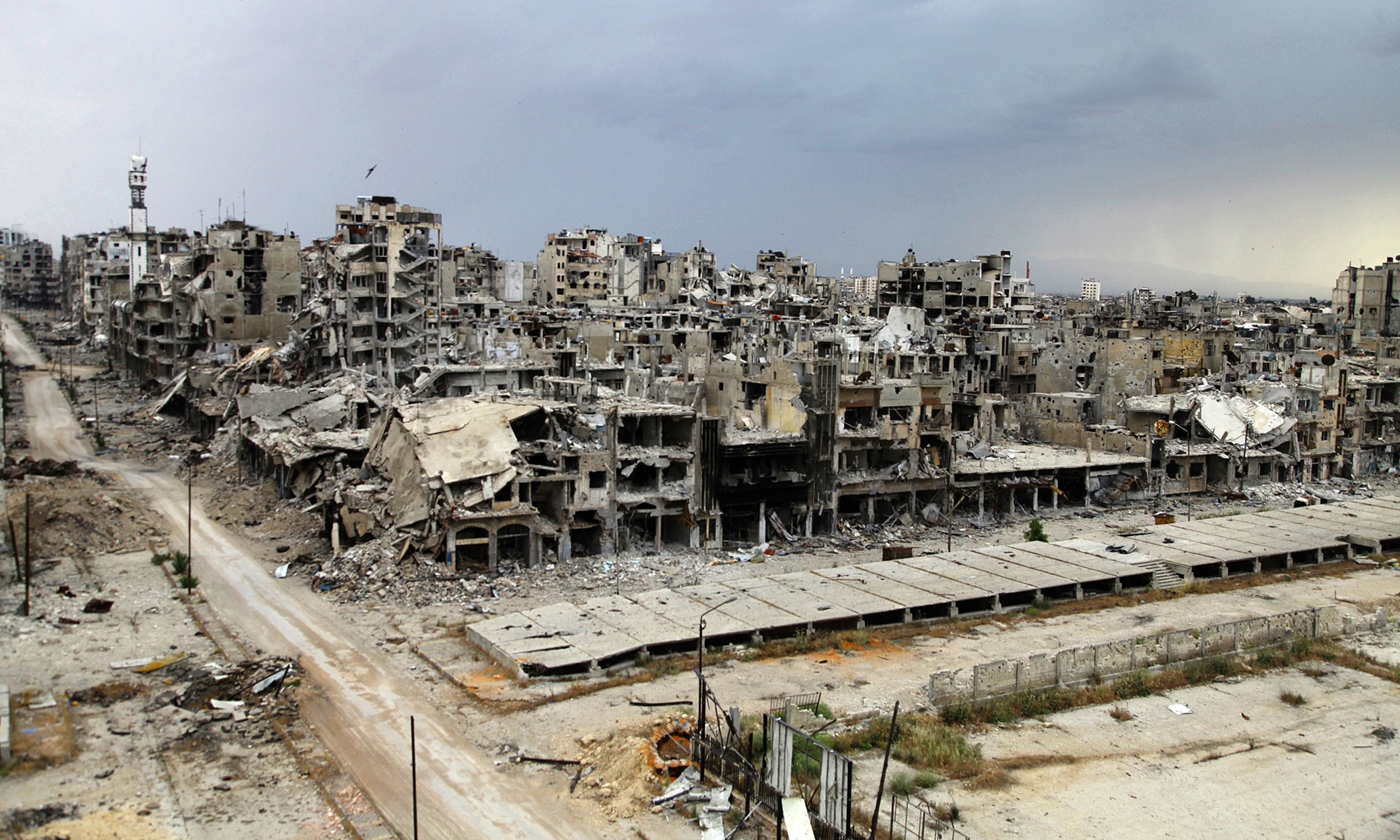 The governor of Homs, Bassam Barsik, stated that work is finished on amendments to the zoning plans for the cities of al-Qusayr, al-Rastan, al-Qaryatayn, and Palmyra. 
He also mentioned that work is underway on amendments to the building code of Homs city, which was sent to the Ministry of Public Works and Housing for study.
Barsik stated to the local pro-government newspaper al-Watan on 12 December that all amendments to the zoning plans had been submitted to the Ministry of Public Works and Housing, adding that this subject is purely technical and needs to be studied and reviewed, and that "the right decision leads to a valid outcome."
Homs governorate has announced technical and engineering studies for the reconstruction of districts with a damage rate between 70 and 80 percent in Homs city. 
The governorate also declared its intention to develop a development study for the cities of al-Qusayr, Palmyra, and al-Hosn in Homs countryside. 
On 10 December 2019, Talal al-Barazi, Homs former governor, talked about zoning plans for the city of Palmyra, the area surrounding the National Museum, and the cities of al-Hosn and al-Rastan in Homs countryside. 
The regime's government announced on 10 October 2018 the digital zoning plan for the al-Qusayr city in Homs' western countryside under Law No. 10 of 2018.   
The head of the Syrian regime, Bashar al-Assad, issued Law No. 10 on 2 April 2018, allowing "the creation of redevelopment zones across Syria within the general master plan of administrative units at the proposal of the Local Administration and Environment Minister."
Al-Qusayr was one of the first Syrian cities to witness enforced displacement against civilians in 2011. This policy by the regime was adopted in many other cities whose residents stood against the regime following the popular uprising in Syria. 
Al-Qusayr is among Homs governorate's biggest cities, with over 80 villages of mostly Sunni residents, along with villages of Christian, Shia, and Alawite communities linked to it.
The city of al-Qusayr has a population of 969,000, according to a 2011 census.
if you think the article contain wrong information or you have additional details Send Correction